Does your portable pool need to be fenced?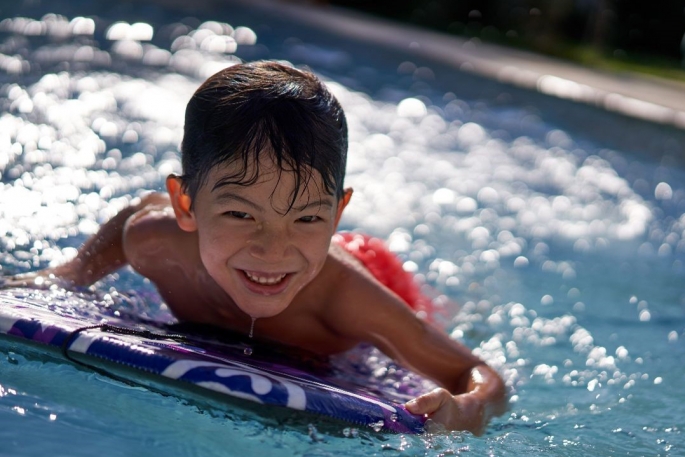 Stay cool but fence the pool.
That's the message from Sport BOP, Water Safety NZ and Tauranga City Council, who are reminding the public that any pool filled above 40cm must be properly fenced to keep youngsters safe.

The legal requirement is now part of the Building Act 2004 and was introduced to prevent unsupervised children from drowning.

The rule applies to all pools – including the temporary and inflatable types being sold in local shops.

"Many people set up portable pools to keep the kids happy without knowing there's a legal requirement to fence them," says Tauranga City Council Building Services Manager Ray Day.

Ray says many retailers selling portable pools often failed to tell customers that they needed to be fenced too.

People think that because the pool is being sold in a shop or online it's safe and doesn't need to be fenced, not realising that it posed a serious drowning hazard.

"But it only takes 30 seconds for a child to drown – and this can happen even in shallow water."

New Zealand has one of the highest fatal drowning rates in the OECD, with most deaths being preventable.

David White, Sport Bay of Plenty Regional Water Safety Strategy Manager and regional Water Safety New Zealand representative explains that pool fences save lives.

Since pool fencing legislation was introduced in 1987, an average of 10 children drowned every year in residential swimming pools. By 2014, this had reduced to two children every year because of stronger regulations.

"With temporary pools becoming cheaper and more readily available, we're seeing more of them. But what we don't want to see is more drownings," says David.

There are several requirements for pool fences but, in general, they must be at least 1.2m high with a latch at least 1.5m high on a self-closing gate.

People endangering children's lives with unfenced pools are more likely to be caught this summer because of Council staff enforcing the law and neighbours actively reporting non-compliance.

They face a $500 infringement or prosecution under the Building Act.
More on SunLive...