What's on - sevens, Mount Monster, speed cubing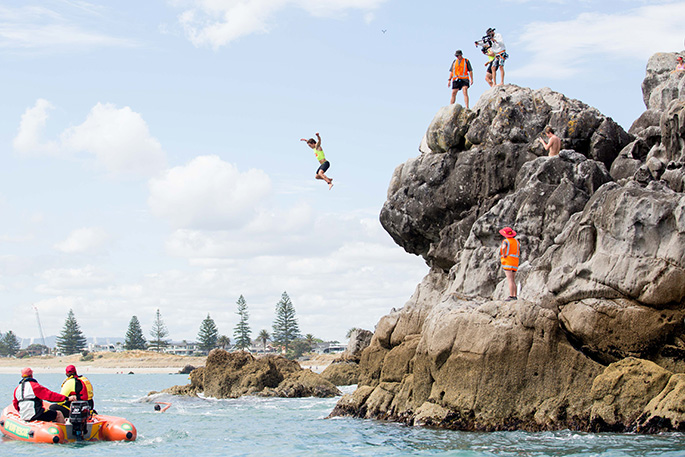 Kia ora and welcome to Saturday. Waiata ka kia whakakiia te hau e waiata ana.
It's looking fairly sunny, but still watch out for a few morning showers, which will be followed by fine weather and northerly breezes.
It's a one-clothing-layer day today with an expected high of 25 degrees and an overnight low of 14 degrees is forecast for Tauranga. Sunset is at 8.32pm.
What's on today?
Come along to the Tauranga Domain to watch the top 16 men's and 12 women's teams from all over NZ compete for the National titles at the TECT National Sevens today and tomorrow.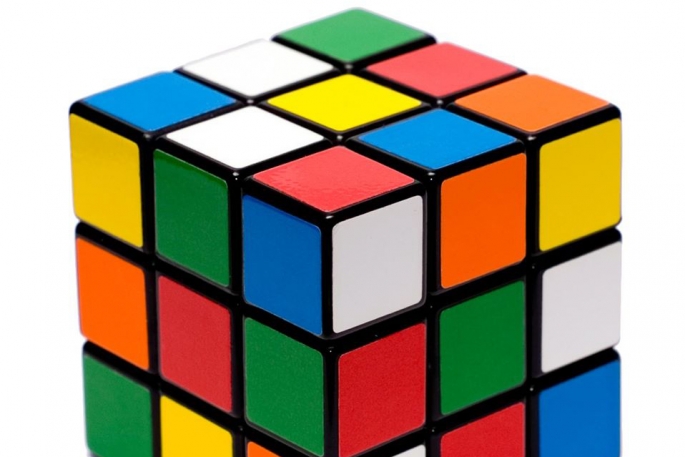 The New Zealand speedcubing national competition is on today and tomorrow at Trustpower Baypark. Can you solve the 3x3x3 Cube or other similar puzzles quicker than anyone else? More information here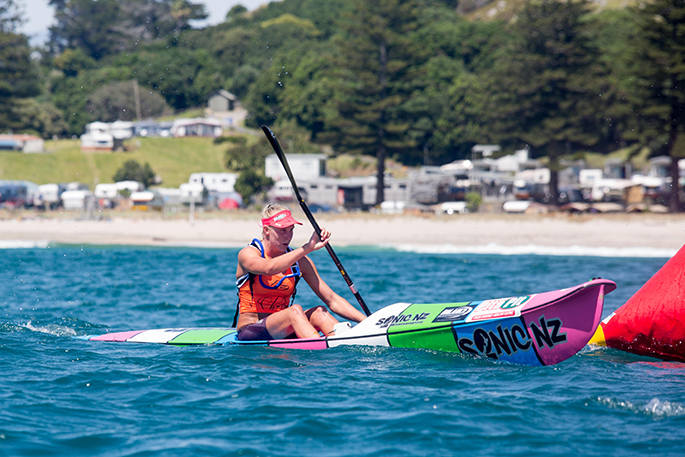 The Mount Monster is all go this morning at Mount Maunganui main beach. There is the 2km ski paddle, 5km run, 1.5km swim and 6km board paddle.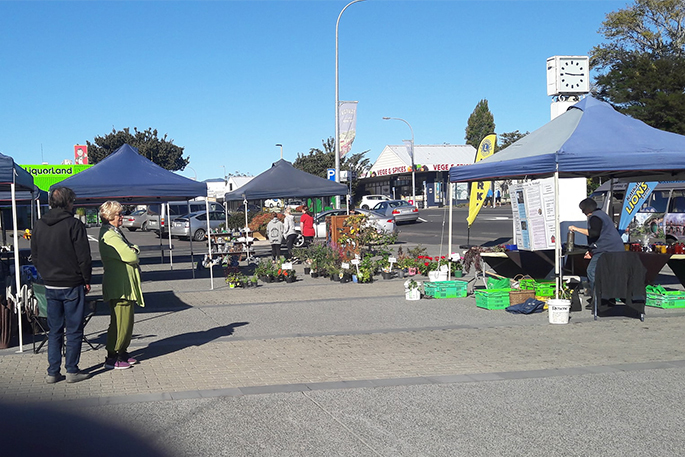 There are plenty of markets on today. Check out the Katikati Lions Moggies Market from 8am – 12noon at the Katikati Memorial Hall. This is their final market for the year.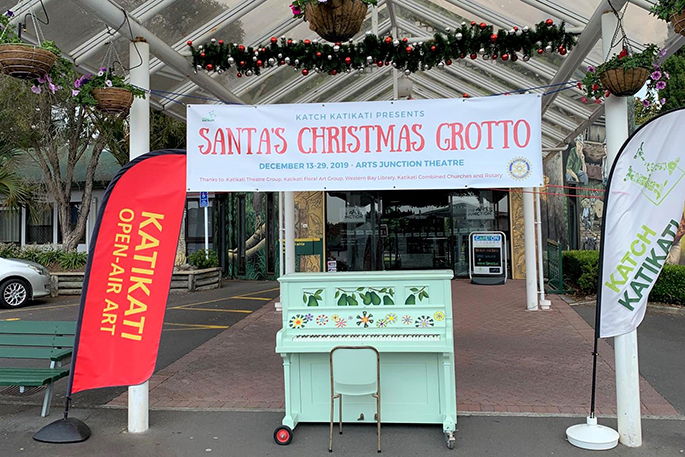 Katikati also has a Santa's Christmas Grotto across the road at the Katikati Art Junction, so come along and check out Santa's workshop and other wonderland scenes, as well as meeting Santa himself. More here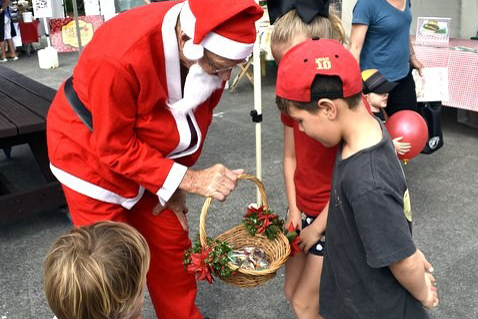 Santa's also coming to the Tauranga Farmer's Market to meet everyone. His 'reindeer' should bring him around 9am, but they have to get on their way again around 11am. Join in with Santa's fun morning with face painting, balloons, childrens' lucky dip. See the stallholders dressed for Christmas. The market runs from 8am – 12noon. More here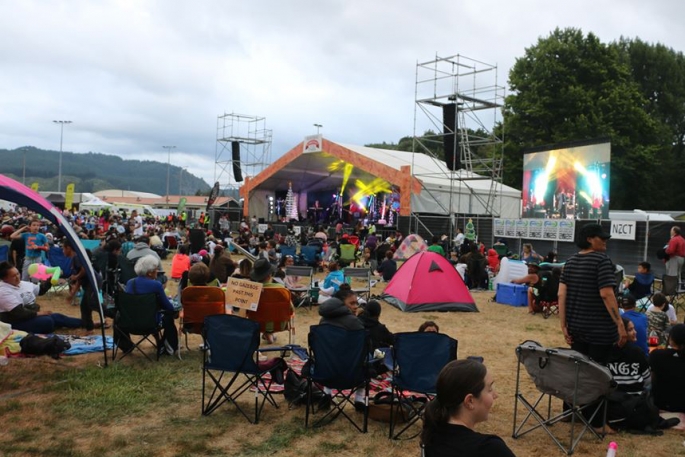 Kawerau's Christmas in the Park starts at 11am at Prideaux Park with the Santa Parade followed by a full day of live music showcasing the best of the regions talent, before finishing with a professional variety show for the entire whanau. The stellar lineup includes House of Shem, Modern Maori Quartet, Ria Hall, Ray Woolf, Steve Larkins as Freddy Mercury, Ben Gilgan and the Kawerau Christmas Showband, all compered by Tamati Coffey. More information here
Te Puke's Christmas in the Park runs from 3pm – 7pm today at Jubilee Park with plenty of live entertainment and food. Bring along a can of food or non-perishable food item for Empowerment Te Puke's foodbank. More information here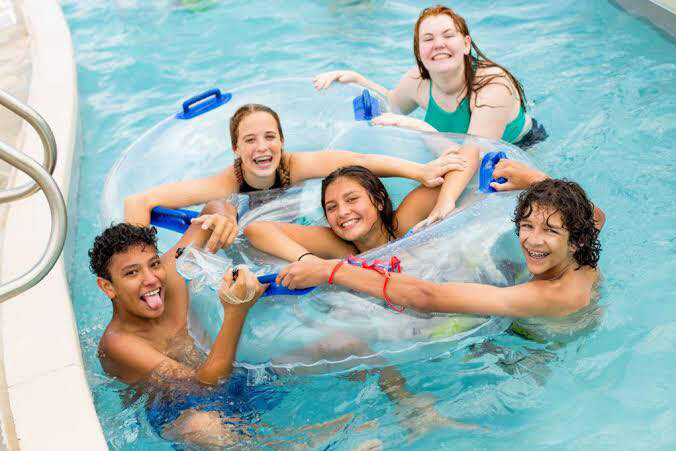 Come and celebrate 'Summer 2019' at the Otumoetai Pool. There will be the famous Inflatable hurdles fun run up, tonnes of games, prizes, music and more from 11am – 2pm.
If you'd like to go on a picnic, bring your family, picnic baskets and blankets along to Memorial Park today from 10am – 2pm for a family picnic at the park. Free use of the barbecue, giant jenga and other fun garden games! More information here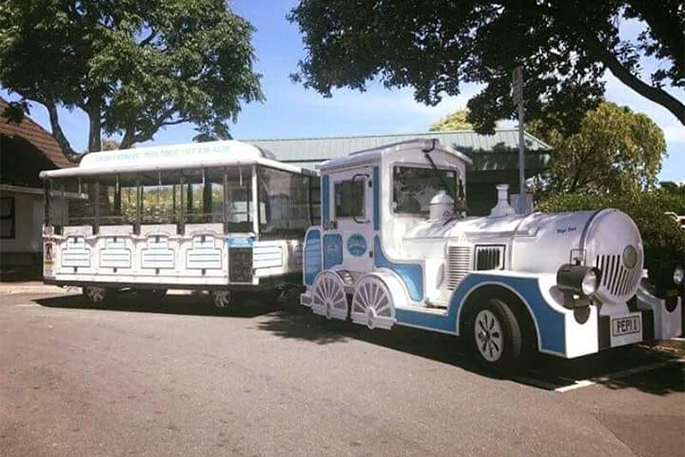 Next to Coronation Park is the Pepi Toot train which will be out about today and tomorrow from 10am – 2pm with 30 minute rides, leaving from Salisbury Ave outside the Spongedrop Cafe. All aboard! Toot! Toot!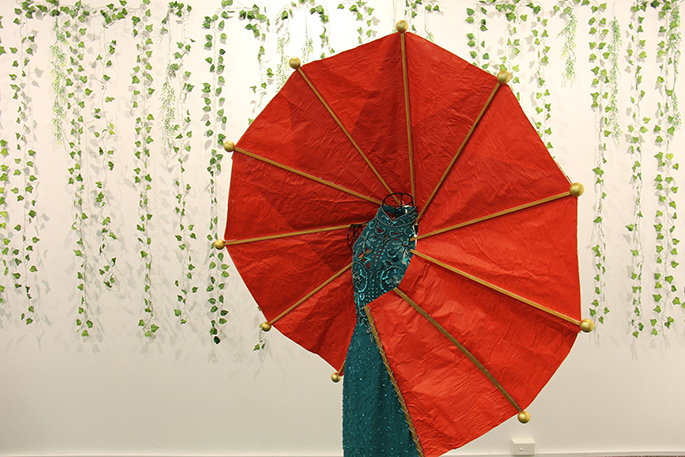 Come and see the Heart of Christmas Wearable Art Exhibition in Downtown Tauranga at the Goddard's Shopping Centre. There are ten new creations on display as well as designs from the 2018 exhibition. The exhibition runs until Christmas Eve.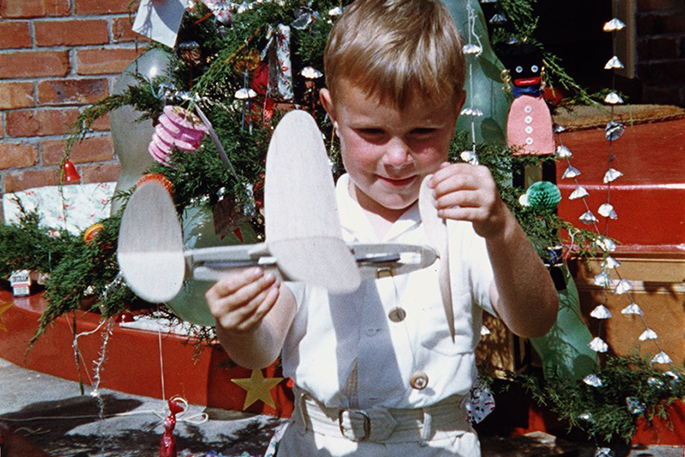 Image credit: Exterior scene showing boy standing in front of Christmas tree playing with a toy plane. Credit: Personal Record. Reynolds, Ah. [Christmas 1952] Stills Collection, Ngā Taonga Sound & Vision. Courtesy of Alfred Harry Reynolds Collection. S297831
At Tauranga City Library is an opportunity to view 'Summers past and Christmas presents', a compilation of amateur films from the archive collections. More information here
Come check out the opening of Clare Birch's first solo exhibition 'PrettyUgly' at The Incubator today at 4.30pm. There will be nibbles and refreshments supplied by lowercaseg, The Incubator Creative Hub volunteers, and The Whipped Baker Cafe, with music by Pea & Leesy-mo. The exhibition runs until December 21. More here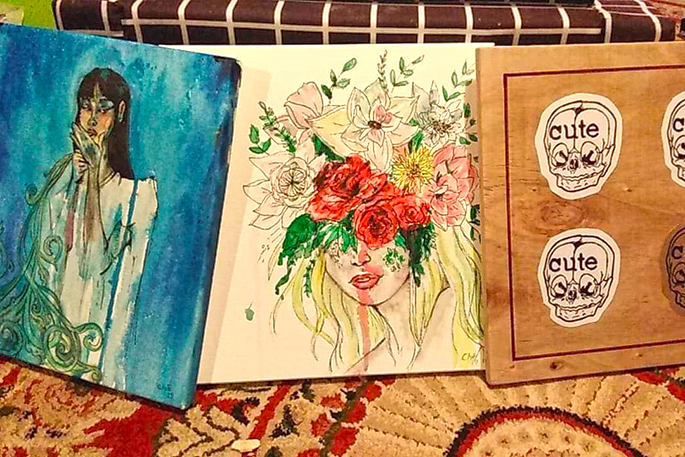 The Annual Group Show '111' at The People's Gallery Toi ka rere, near The Incubator at the Tauranga Historic Village also opens today at 4.30pm. Packed with art by many local artists, all works are $111 each. Check out more information here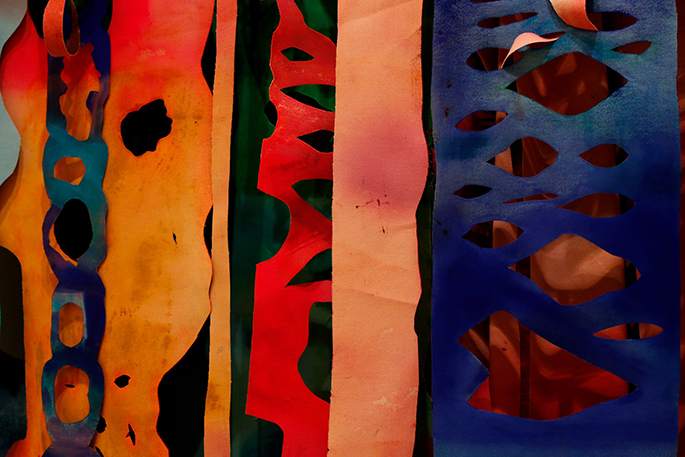 The Miles Art Award is now open for entries. Submissions are online. This is the sixth instalment of the biennial awards, with the exhibition to be held at the Tauranga Art Gallery from March 14 – June 7, 2020. Check out more information here
For more of what's happening around the Bay:
111 Annual Group Exhibition
Presented by The Incubator, Historic Village. 30x30cm works from the Bay's most sought after artists on display every day until Dec 21st at The People's Gallery.
---
Art In The Park
Original art for sale. Coronation Park, Mt Maunganui. Weather permitting. 9am-4pm. Tauranga Society of Artists
---
Bay Network Singles Club
Join a social club for over 50s with weekend dining out, barbecues, pot-lucks, year round & annual trip away. Ph Maureen 021 112 3307, Jonathan 572 2091
---
Beth-El Messianic Family
Celebrate the Sabbath (Sat) as Yeshua (Jesus) & all early believers did. All Welcome. 10am Otumoetai Primary Hall. Joel van Ameringen 021 768 043 www.BethEl.org.nz
---
Bethlehem Christmas Market
Bethlehem Hall (opposite Countdown) great food & coffee, giftware, art/crafts, kids gear, man cave supplies, fresh produce. Support locals & grab bargains! FB BethlehemMarket. Ph 027 334 8301 tracey.king.BOP@gmail.com
---
Christmas In The Park
3-7pm Jubilee Park Te Puke. Fabulous stalls, food & entertainment. Free entry but donations to the Food Bank gratefully received. Santa will be there too!
---
Croquet
At Croquet Mt Maunganui, 45 Kawaka St; Mon, Wed, Sat; 9am for 9:30 start. Ph Jacqui 07 574 9232
---
Greerton Hall Christmas Market
8am-12pm, crafts, plants, produce, bric-a-brac & special Christmas craft. Balloons & treats for kids & special appearance of the Songbirds singing Christmas music. Tricia/Gary 07 543 1487 or 027 908 2952, greertonmarket@actrix.co.nz, www facebook.com/greertonhallmarket
---
Jack & The Beanstalk
By Dance Education Centre the story of Jack & the Beanstalk comes to life on stage as a full work ballet. Baycourt 1pm & 6:30pm. Go to www.baycourt.co.nz for tickets.
---
Jigsaw Library
Welcome to the St Stephens Jigsaw Library 10am-12noon. Hire: $1 for 1000+ piece, 50c under 1000 piece. Cnr Highmore & Brookfield Tce, Brookfield
---
Katikati Lions Moggies Market
8am-noon Memorial Hall Main Rd Katikati. Final market for the year. Plants, veges, crafts, & great bargains for your last minute Christmas shopping. Ph Sharon 022 318 0196
---
LOL Laughter Wellness
Laughter sessions at Arataki Community Centre on hold until 18th Jan. Venue unavailable. Keep laughing wherever you are. Merry Christmas & Jolly New Year.
---
Mount Maunganui Society Dance
Final Sequence Dance, Sat 14th 7:30pm Arataki Community Centre, Bayfair, Sheldon's Dance Band, Lovely Supper, Raffles. $7. Erica 576 0578
---
Mount Sequence Dance
Starting Sat 8 Feb Arataki Community Centre, Grenada St, Mt. 7:30-10:30pm. Entry $5. Ph Gordon 572 0060 or Bill 572 1669
---
Otumoetai Tennis Club
Adult tennis 1:30pm Bellevue Park Windsor Road (adjacent to swimming pool). New players & visitors welcome. Ph Victor 027 577 1818 a/hrs
---
Petanque Tauranga BOP
At Club Mount Maunganui Tuesday play starts 4pm, second game 5pm. Saturday play starts from 10am. Maryan 07 552 4346 or 022 070 8200
---
PrettyUgly Exhibition
The first solo exhibition of lowercase g AKA Clare Birch, PrettyUgly in The Incubator Gallery, 17th Ave. Multi media visual art exhibition. Open daily until Dec 21.
---
Sign Bomb
Let's talk about/with NZSL (NZ Sign Language)! Cafe Botannix Welcome Bay 10am-12pm. More info Yuko email:hunyako3@gmail.com or FB: Visual Voices
---
Tauranga City Brass
Will be performing at Mitre 10 Mega on 1066 Cameron Rd at 11am. Christmas music, etc.
---
Tauranga Synchronised Swimming Club
Friendly synchronised swimming club based at Baywave. Beginners train Sat mornings. First lesson free. Ph Jo 027 543 1697, www.taurangasynchro.co.nz or Facebook @taurangasynchroNZ
More on SunLive...