The true Christmas origin story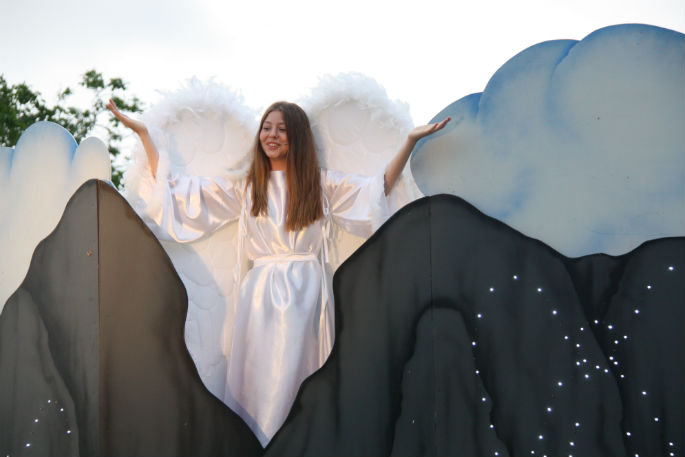 Step into Bethlehem, Tauranga, and find yourself stepping back in time to Bethlehem, Jerusalem, to experience the original Christmas story.
The Road to Bethlehem – held at Tauranga Adventist School on Moffatt Rd – is again hosting the walk-through Christmas event from December 15-18.
They're in the throes of organisation right now, but come this Sunday they'll be polished and prepared to bring the Good News to all who wander through.
The experience begins the moment you step foot out of your car, as you wait in a fun and interesting Welcome Area with music, food and activities for the kids. Once your session starts, you walk through along the Road to Bethlehem, and find yourself right in the middle of an authentic marketplace, a royal palace with the wise men and a grumpy King Herod, and a shepherd's camp with beautiful angels. And of course the crescendo of the event is the moment you meet the baby Messiah King who has come to fulfil God's plan to offer salvation to the world.
Volunteer Anna Jackson says it's an experience you won't forget in a hurry.
"It's interactive – you walk through a marketplace, there are kids running around, people trying to sell you things… it's enveloping.
"Walkers are taken to see King Herod as they are 'imposters in the land' so they're present when the wise men arrive. You'll see Herod get jealous and send the wise men off to find baby Jesus."
"It's really unique, a real walk-through experience, you don't sit on a chair and wait for it to end."
"It comes alive for the kids in particular."
The 45-minute walking tours run approximately every 10 minutes from about 6.30pm each evening and the tour is both wheelchair and pram friendly.
Admission is free and light refreshments will be for sale.
It's the Christmas story like you've never seen it before and it's happening right here in the heart of Bethlehem, Tauranga.
For more information, visit: www.roadtobethlehem.org.nz
More on SunLive...