Raising more than $100 for the SPCA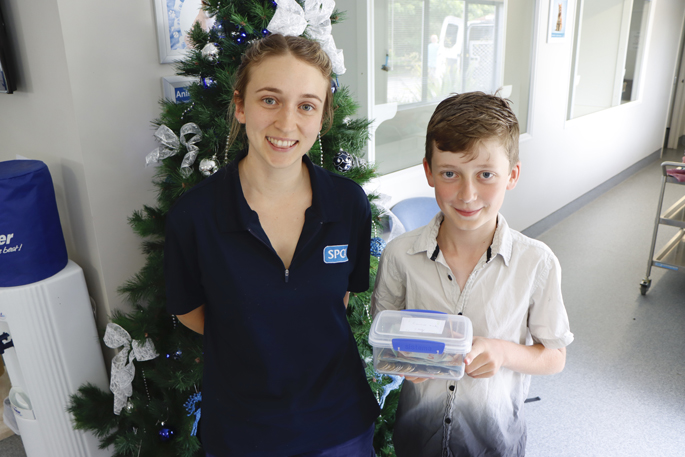 An 11-year-old boy has raised more than $100 for the Tauranga SPCA.
Alex Williams has spent the last couple of weeks walking around his neighbourhood in Ohauiti knocking on doors explaining what he was doing.
The generosity of the community allowed him to raise $130, and on Wednesday, he handed it over to the SPCA.
He says what made him want to give back to the SPCA is they have two rescue kittens of at home.
"Without animal shelters, they would have died," he says.
"I just went around the neighbourhood explaining what I was doing, and they were super generous and they donated."
Alex's mum Lisa says she is very proud of him.
"He came out of his room one afternoon and said he wanted to do it from no encouragement or anything, just off his own accord.
"And he just went very assertively around the neighbourhood and did it all by himself.
"It's neat to see young people really getting involved in charity and seeing how generous the community is, and for a cause that's close to your heart, it's a great thing to do."
More on SunLive...