White Island volcanic alert level lowered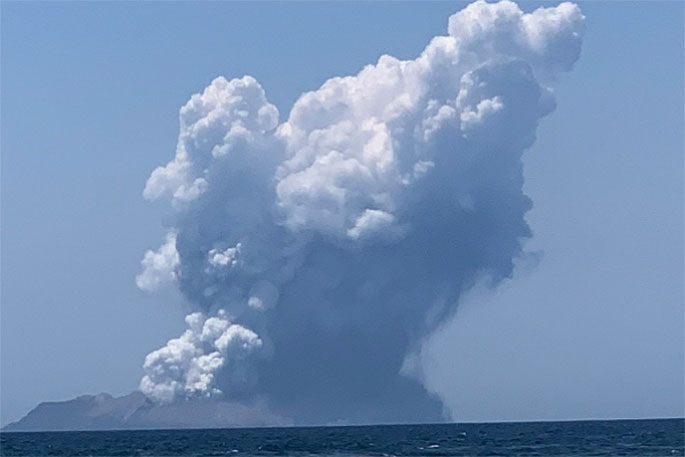 The Volcanic Alert Level at White Island has been reduced to 2.
"There has not been any further eruptive activity since Monday's fatal eruption," says GNS Science duty volcanologist Geoff Kilgour
An eruption occurred at Whakaari/White Island at 2.11pm on Monday, unfortunately with tragic consequences.
"We are saddened to hear of the further loss of life overnight and express our ongoing sympathies to those families affected," says Geoff.
Since the eruption on Monday, there have been no further eruptive activity.
"As there has been no further eruption, we have lowered the Volcanic Alert Level to Level 2. Alert Level 2 indicates moderate to heightened unrest with potential for eruption hazards.
"The NZ Volcanic Alert Level System reflects the current state of the volcano and does not provide a forecast of future activity."
The likelihood of future eruptive activity in the next 24 hours remains, says Geoff.
"Since early Tuesday morning, volcanic tremor has been rising and is now at very high levels. We are still observing steam and mud jetting from the active vents.
"The combined interpretation of our data is that the situation remains highly volatile.
"We will be conducting another expert judgement on the likelihood of an eruption and will release this when it becomes available.
"There is an extremely low likelihood of any potential ash affecting the mainland, but people may smell gas, depending on the prevailing wind direction.
"Our monitoring equipment continues to function and is providing us with continuous data on the volcano's activity."
The Volcanic Alert Level reduced to Level 2.
The Aviation Colour Code remains at Orange.
More on SunLive...