No pressure for Sevens operation manager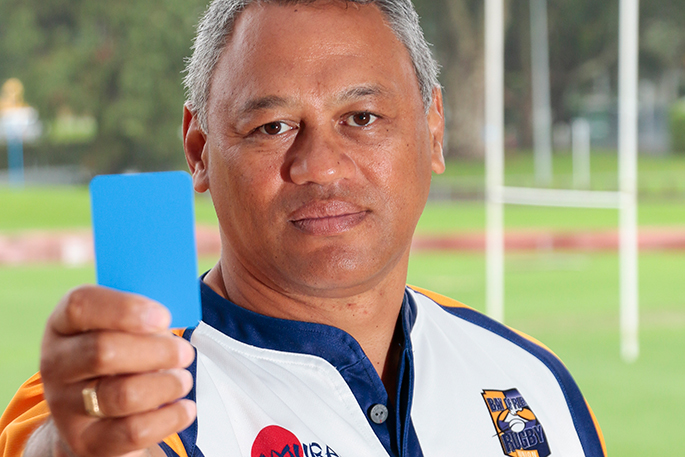 A former career as a police officer has helped set up Pat Rae in coping with the pressure involved in managing national match day rugby.
The Bay Rugby community rugby manager will be in the control seat for the TECT National Sevens Tournament held at Tauranga Domain on December 14-15.
Twenty-eight of the country's top sevens sides will battle it out for the national title and to push for a place into the All Blacks and Black Ferns Sevens squads.
Rae will be responsible for overseeing and co-ordinating the operations of the entire two-day event.
It's a role he has been performing this season for the Bay of Plenty Steamers and Volcanix home matches.
He says the National Sevens job will have its challenges, but feels fully equipped having spent 15 years serving in the police force.
He also has in-depth on field knowledge as a premiere rugby referee for four seasons.
"I was under no illusion it was going to be a tough gig. I've been around a number of matches now in my former role to understand she's a big-ticket item.
"During the Mitre 10 Cup season, I got myself wound up a little bit. I put myself under too much pressure so I had a really timely conversation with my father (Blue Rae) early on in the process who really put it into perspective.
"He said, 'Son, you're not in the police anymore, you're not saving lives. At the end of the day, it's a rugby game. As long as you have a field with goalposts and balls you should be right',"says Rae.
"I had to tell him the story, 'Oh well, at my first game I forgot the balls'. But no amount of preparation can get you ready for something like this but the training I've received, it puts a layer like an armour around you. You've got the ability to compartmentalise."
Rae acknowledges the job can't be done without the support of a strong team.
"I am really lucky, I have a really good team of people sitting behind me. Just having people who actually know what they're doing. That way you're not having to micro-manage everybody involved you can just focus on what you're wanting to do."
The TECT National Sevens is not only the ideal opportunity for rugby enthusiasts to watch some sizzling sevens action.
But Rae says the layout is more accessible with food vendors closer to the games and hospitality and VIP gazebos now on the grandstand to provide better viewing.
"If the weather gods play nicely and we get a couple of days of fine weather, it should be a great couple of days of entertainment leading into Christmas too. It will start the festive season off, just the way you like it."
More on SunLive...