Ovation of the Seas to stay in port overnight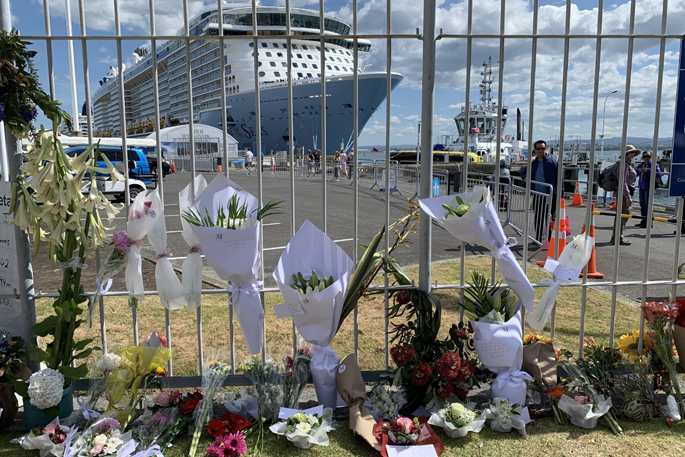 The cruise ship 'Ovation of the Seas' will not be departing the Port of Tauranga tonight as originally planned.
The cruise ship was set to depart at 6.15pm this evening but will stay in port overnight.
Another cruise ship 'Norweigan Jewel' arrived in port this morning and is scheduled to depart at 6.30pm tonight.
A Port of Tauranga spokesperson has confirmed the ship will not be leaving tonight. The earliest time the boat will leave is around quarter to 7 tomorrow morning, but that time can still change.
It is recommended for those wishing to farewell the cruise ship, to check for updates on the Port of Tauranga website.
At 4pm this afternoon a Karakia Tau Te Mauri by Tauranga iwi Ngai Te Rangi was held near the gates of the Port on Salisbury Ave.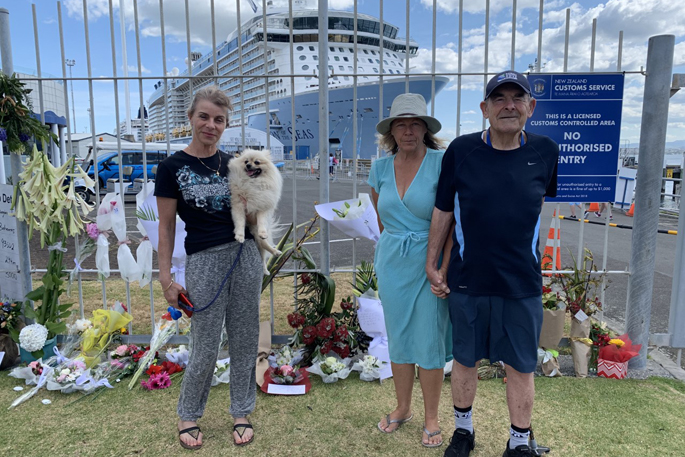 Katie Tamaki, Jan Willoughby and Stewart Willoughby.
Chairman of Ngāi Te Rangi Iwi Charlie Tawhiao says visitors to our rohe are our manuhiri and we have a cultural obligation to our manuhiri to look after them which is particularly important in times of stress and emotional upheaval.
"We discharge our responsibility to Ngāti Awa with deep respect for Ngāti Awa and for all people, both visitors and locals, who are emotionally engaged in this event."
Mount Maunganui local Katie Tamaki has gone to the port gates to pay her respects and says "I just live at the end of the road and so I thought I would get out and come for a walk down and show some respects to the people that have lost their lives."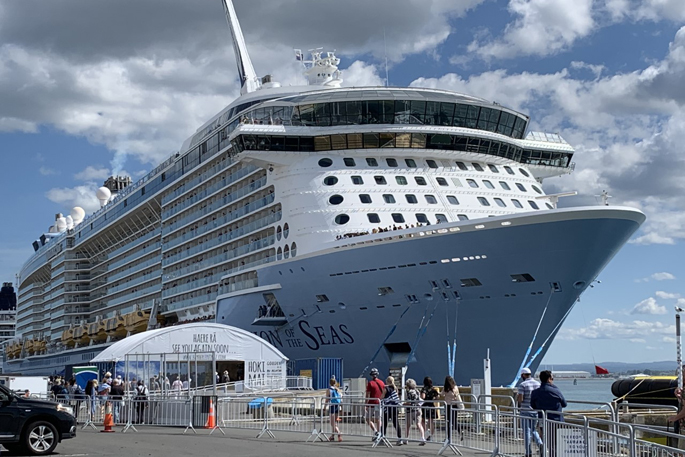 Another Mount Maunganui local Jan Willoughby was down by the cruise ship.
"I've been involved in the tourism industry national and regionally for the last 25 years, so it's one of probably the most tragic events that I think I can remember we've sadly had to see in our region and in New Zealand.
"We feel very deeply as a community for everyone that's affected," she says.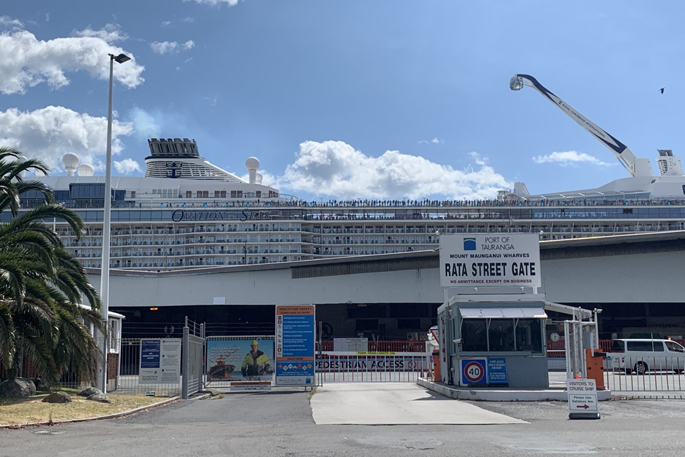 More on SunLive...