Strong earthquake hits near Gisborne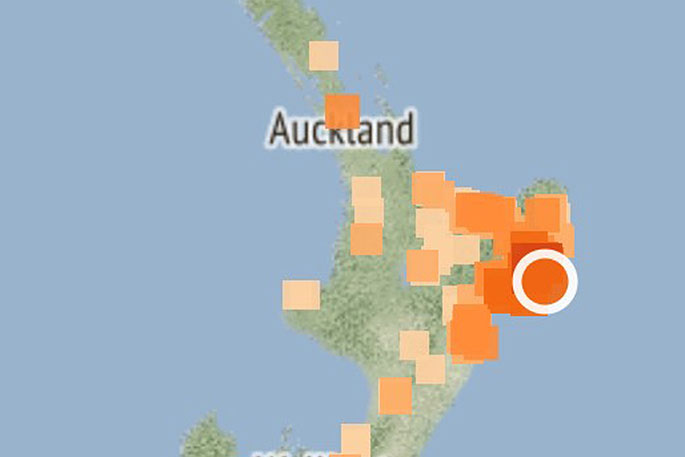 GeoNet is reporting a strong earthquake in the North Island this afternoon.
An earthquake with a magnitude of 5.3 has been recorded just before 1pm.
According to GeoNet, it hit 28km south of Gisborne and had a focal depth of 28km.
The organisation is described the shaking as "strong".
GeoNet says the quake is "unrelated" to the eruption at White Island.
Within the first 10 minutes, 1700 people had reported feeling the earthquake on GeoNet's interactive Felt Report.
A M5.3, 29km depth earthquake has just occurred off the coast of Gisborne. This earthquake is unrelated to the eruption at Whakaari/White Island. Over 1800 people have filled in a felt report for this quake. Drop, Cover and Hold during earthquakes #eqnz https://t.co/dE3ezNpqpc pic.twitter.com/5rPUhiAgiB

— GeoNet (@geonet) December 10, 2019
Stuff reports 197 people, mostly in and around Gisborne, marked the quake as 'Strong' and 7 as 'Severe'.
Most reports from Whakatane were 'Moderate' or 'Light'.
Did you feel the quake?
More on SunLive...