15th Ave works to pause over Christmas break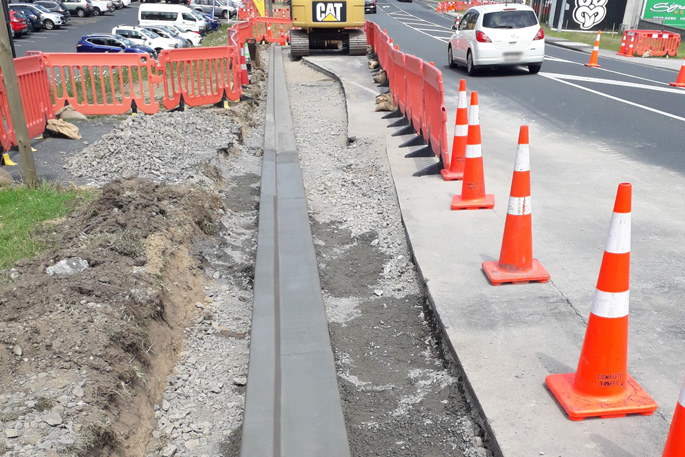 Construction on along 15th Ave will take a temporary pause during the Christmas Break.
The work will be paused from December 20, to January 6, 2020.
"Before the break takes effect, the site will be left sage and tidy to ensure all users in this area can use the corridor safely," says a Tauranga City Council spokesperson.
"We would like to take this opportunity to wish you a wonderful Christmas and to express our gratitude to everyone for being so cooperative during the works."
In the lead up to the Christmas break, this week the work on Burrows Street will begin with preparations for the installation of traffic lights at the Burrows Street/ 15th Ave intersection.
"This will include night works from approximately 7pm on Sunday December 8 until Thursday December 12.
"We are striving to keep any disruptions to a minimum for the nearby residents and will be in close contact if plans change. The overall aim of this work is to manage the traffic entering 15th Ave and maintain a safe crossing point for people on foot and on bikes.
"We are still on track to complete this stage of the works along 15th Ave by mid-2020. We will keep you updated in early 2020 as we get closer to finishing."
More on SunLive...