What's on - Santa parade, Messiah, Kiwi Christmas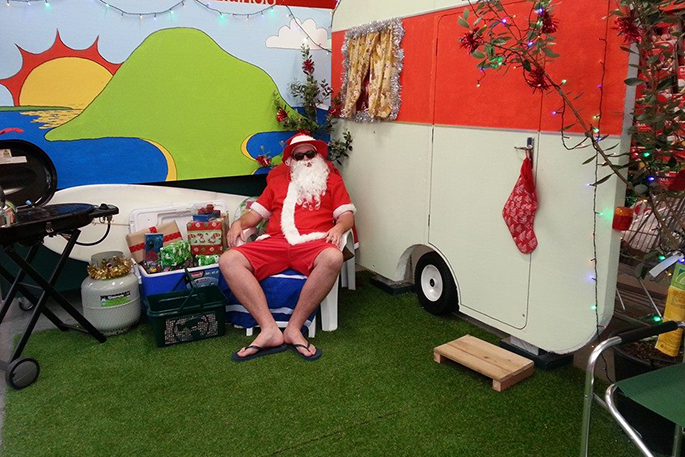 Kia ora and welcome to Saturday. Kotahi tekau ma waru nga po i mua o te Kirihimete.
Expect cloudy periods today with a possible evening shower or thunderstorm, and northerly breezes.
There is a heavy rain watch for the ranges of the Bay of Plenty east of Whakatane and a severe thunderstorm watch for northern Coromandel Peninsula this afternoon and evening.
A high of 24 degrees and an overnight low of 17 degrees is forecast for Tauranga. Sunset is at 8.26pm.
On Sunday, a cloudy day is forecast with a few showers, turning to rain by the evening.
What's on today?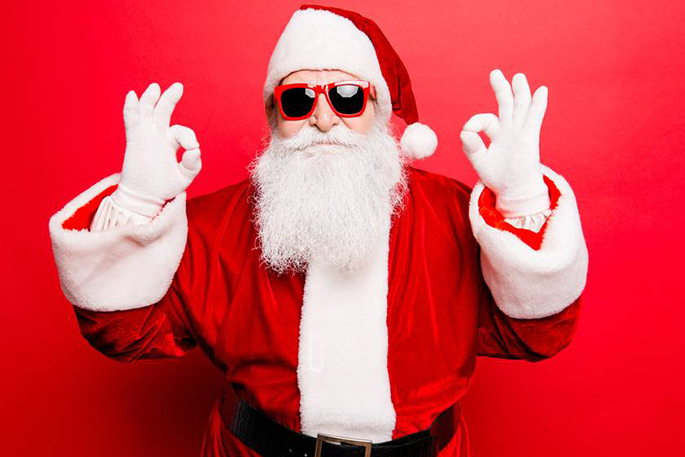 Katikati is celebrating Christmas with a Santa Parade starting at 2pm followed by the popular 'Santa in the Park - Christmas Variety Concert' at Moore Park from 3pm. Come and enjoy the Christmas spirit as well as pony rides, inflatable rides, quick fire raffles and delicious food, thanks to organisers Katch Katikati, the Katikati Rugby Club and Katikati Lions Club. Enjoy music from Rex Gravelly, Brianna Rackham, Long Journey, Toni-Rae Lambert, Paris Nelson and Di Logan.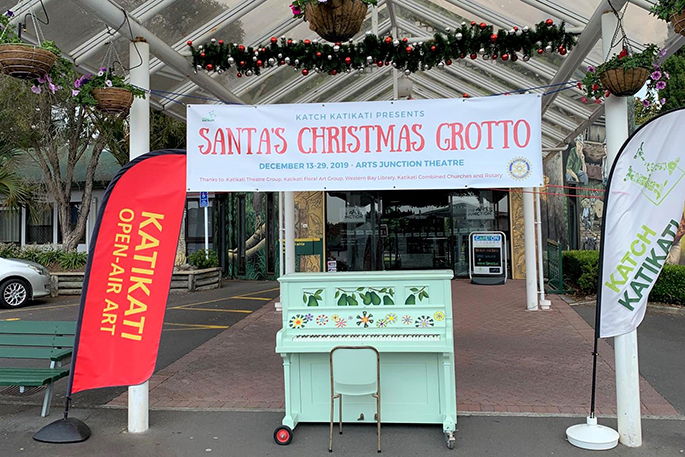 Santa's Christmas Grotto at Katch Katikati, with front entrance decorated with Christmas decorations by Ron Boggiss and the Pakeke Lions Club, the new piano painted by Birgitt Shannon and the new Santa's Christmas Grotto banner sponsored by the Katikati Rotary Club.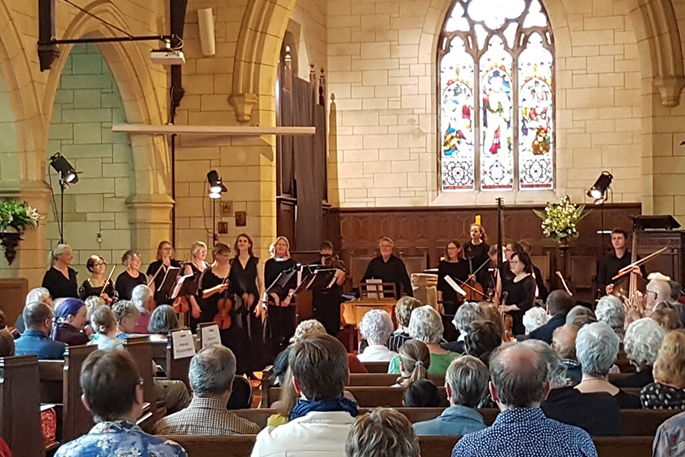 Have you heard a live performance of Handel's Messiah? Today is your opportunity to tick that off your bucket list. Scholars Baroque Aotearoa are back again with NZ Barok- the brilliant NZ baroque orchestra, and soloists to perform Handel's Messiah. Come and hear the refreshing interpretation of this classical masterpiece being peformed today at St Mary's Church in Elizabeth St, Tauranga from 7.30pm – 10.30pm. This performance will also feature an exciting new line up of soloists for 2019: Greta Claringbould – soprano, Laura Funaki – alto, Jeandré Le Roux –tenor, and James Harrison -bass.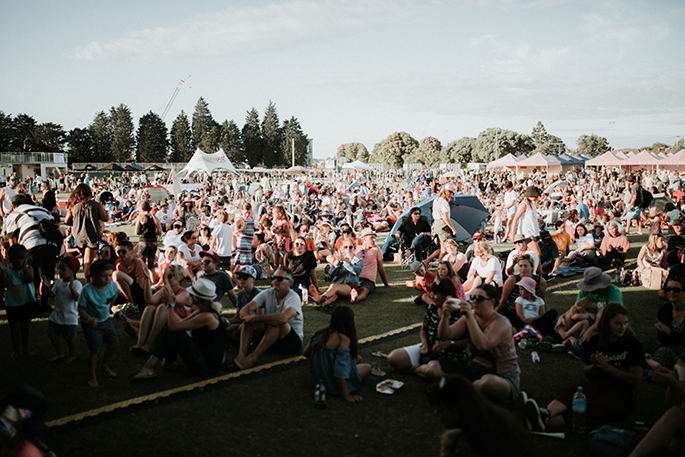 Tauranga's Christmas in the Park - at Blake Park, Mount Maunganui
Tauranga's Christmas in the Park is on from 10am – 5pm at Blake Park. Come and enjoy a pre-Christmas event filled with live music, national and local performances, arts, craft and artisan food and drink. Entry is by gold coin donation. More information here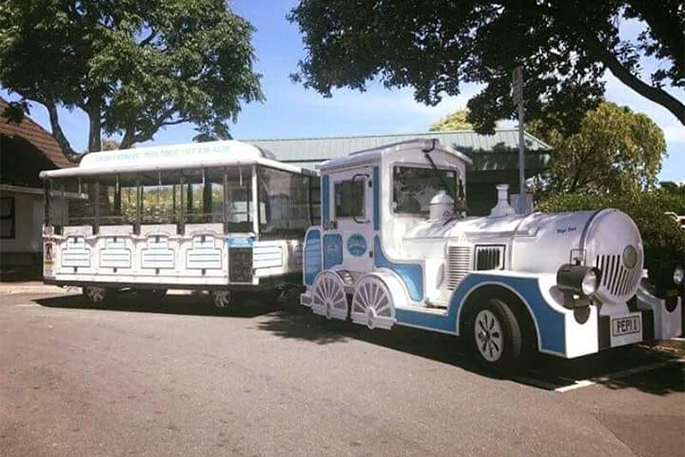 Next to Coronation Park is the Pepi Toot train which will be out about today and tomorrow from 10am – 2pm with 30 minute rides, leaving from Salisbury Ave outside the Spongedrop Cafe. All aboard! Toot! Toot!
Mount Maunganui's iconic Rosie O'Grady's has its final showdown tonight at 7.30pm with local bands and a live gig. Come and say farewell to Rosie O'Grady's which is closing forever on December 15. The Carradines, Tryptofunk and Trip Change will all be playing. Entry is free.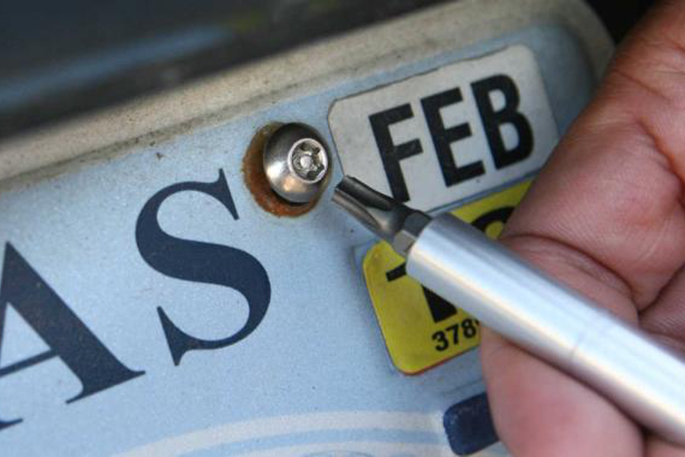 Tamper proof your car's number plate today. The Community Patrol of NZ Te Puke Group have organised to secure tamper proof screws into car number plates today at 10.30am in the Te Puke New World Car Park. This service will be done for a gold coin donation and is happening due to the rise in the number of number plates being stolen to order. Check for more information here
The Tauranga Sport Fishing Club are holding a Kids Christmas Party from 12pm – 3pm at 66 Keith Allen Dr, Tauranga. The event includes lunch, a lolly scramble, bouncy castle, colouring, face painting and a gift from Santa. Entry is $10 per child. This is for children aged ten years and under, and they must be supervised by at least one adult.
St Peters in the City is holding a Church Fete today from 10am – 2pm at 130 Spring St, Tauranga. Come along and support the craft sale, car boot sale, face painting and sausage sizzle.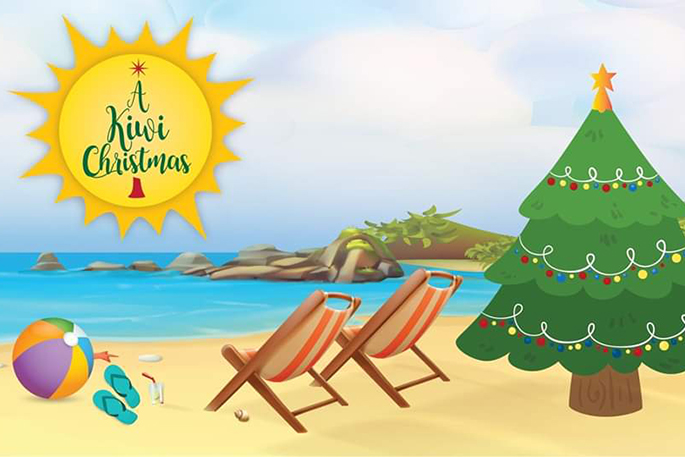 The Holy Trinity Tauranga Church and The Breeze are co-hosting 'A Kiwi Christmas' today from 7pm – 9pm at The Holy Trinity Church in Devonport Rd. Relive the events and sing the songs that have shaped NZ's festive season, with stories, pictures and songs. This is a fun look back at how our Kiwi celebrations, holidays, presents, and food have evolved into what we enjoy today. 'A Kiwi Christmas' is written and hosted by veteran broadcaster Tom Bradley, with Jolene James and Mark Eagle from The Breeze Tauranga 95.8FM and Elizabeth Price and the Kiwi Christmas Singers. All proceeds go to Tauranga Community Foodbank. More here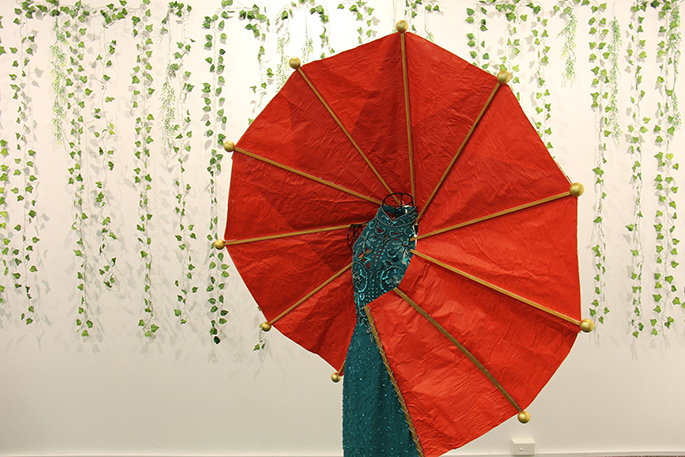 Come and see the Heart of Christmas Wearable Art Exhibition in Downtown Tauranga at the Goddard's Shopping Centre. There are ten new creations on display as well as designs from the 2018 exhibition. The exhibition runs until Christmas Eve.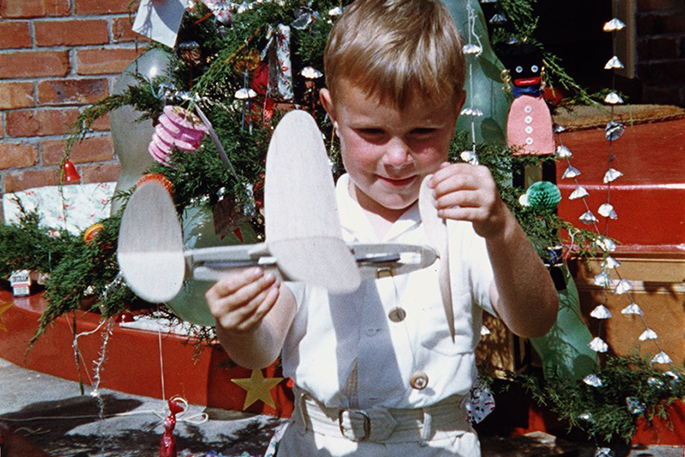 Exterior scene showing boy standing in front of Christmas tree playing with a toy plane. Credit: Personal Record. Reynolds, Ah. [Christmas 1952] Stills Collection, Ngā Taonga Sound & Vision. Courtesy of Alfred Harry Reynolds Collection. S297831
At Tauranga City Library is an opportunity to view 'Summers past and Christmas presents', a compilation of amateur films from the archive collections. More information here
Come check out the opening of Clare Birch's first solo exhibition 'PrettyUgly' at The Incubator today at 4.30pm. There will be nibbles and refreshments supplied by lowercaseg, The Incubator Creative Hub volunteers, and The Whipped Baker Cafe, with music by Pea & Leesy-mo. The exhibition runs until December 21. More here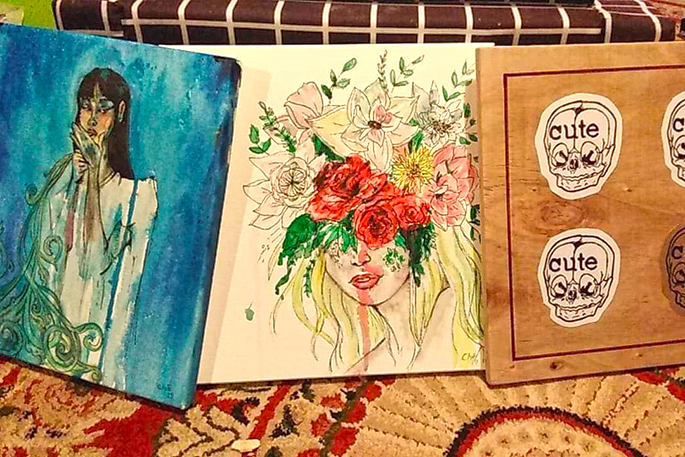 Some of the works on display as part of the '111' exhibition at The People's Gallery Toi ka rere
The Annual Group Show '111' at The People's Gallery Toi ka rere, near The Incubator at the Tauranga Historic Village also opens today at 4.30pm. Packed with art by many local artists, all works are $111 each. Check out more information here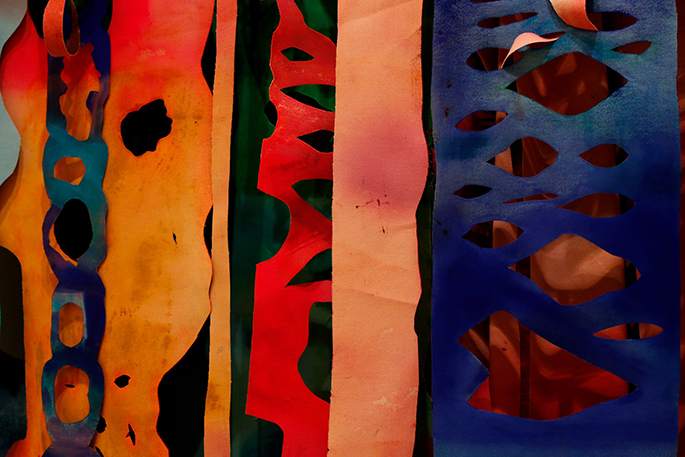 The Miles Art Award is now open for entries. Submissions are online. This is the sixth instalment of the biennial awards, with the exhibition to be held at the Tauranga Art Gallery from March 14 – June 7, 2020. Check out more information here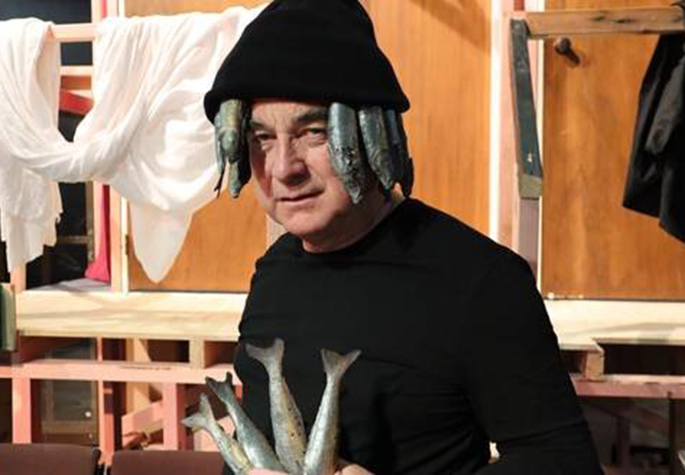 Greg Brownless on stage in the play 'Noises Off'
Some of Tauranga's funniest actors are on stage tonight in the place 'Noises Off' at 16th Avenue Theatre. Tonight is the final night to see this hilarious show. Hailed as one of the funniest plays of all time, the Olivier Award-winning 'Noises Off' gives us a window into the inner workings of theatre behind the scenes. More here
The Tina Turner Tribute Show is on tonight at The Black Sheep Bar & Grill from 7.30pm -10pm.
For more of what's happening around the Bay:
111 Annual Group Exhibition
Presented by The Incubator, Historic Village. 30x30cm works from the Bay's most sought after artists on display every day until Dec 21st at The People's Gallery.
---
Art On The Strand
Original art for sale. The Strand, Tauranga. Weather permitting . 9am-4pm. Tauranga Society of Artists
---
Bay Network Singles Club
Join a social club for over 50s with weekend dining out, barbecues, pot-lucks, year round & annual trip away. Ph Maureen 021 112 3307, Jonathan 572 2091
---
Beth-El Messianic Family
Celebrate the Sabbath (Sat) as Yeshua (Jesus) & all early believers did. All Welcome. 10am Otumoetai Primary Hall. Joel van Ameringen 021 768 043 www.BethEl.org.nz
---
CCR Tribute Show
NZ's premier Creedence Clearwater Revival Tribute Show. Mt RSA, Dee St at 8pm. Members $20, guests $25.
---
Christmas Social Dance
Dance Party, Bethlehem Hall, 239A State Highway 2, 7:30pm. BYO drink & nibbles. Strict tempo music. Everyone welcome. Ph 544 2337
---
Community Patrol Te Puke
Tamper screw day, New World car park Te Puke 9:30am. Have your number plate secured. Gold coin donation
---
Croquet
At Croquet Mt Maunganui, 45 Kawaka St; Mon, Wed, Sat; 9am for 9:30 start. Ph Jacqui 07 574 9232
---
Jigsaw Library
Welcome to the St Stephens Jigsaw Library 10am-12noon. Hire: $1 for 1000+ piece, 50c under 1000 piece. Cnr Highmore & Brookfield Tce, Brookfield
---
Ladies Night
Classic kiwi comedy about local blokes down on their luck who decide a male strip show is the perfect way to make some quick cash! 8pm at Baycourt. Go to www.baycourt.co.nz for tickets.
---
LOL Laughter Wellness
We don't laugh because we're happy, we're happy because we laugh. Come join us. Arataki CommunityCtr, Zambuk Way, Mt Maunganui 11-11:45am. Ph Trish 022 036 6768
---
Messiah: Handel's Christmas Favourite
7:30pm St Mary's Church, Cameron Rd/Elizabeth St. Scholars Baroque Aotearoa Chamber Choir, NZBarok Orchestra, outstanding NZ/international soloists, conductor Chalium Poppy. Ticketek/Cash door. Don't miss it!
---
Mount Sequence Dance
Starting Sat 8 Feb Arataki Community Centre, Grenada St, Mt. 7:30-10:30pm. Entry $5. Ph Gordon 572 0060 or Bill 572 1669
---
Papamoa Tennis Club
Adult social tennis. Tue & Fri 9-11am, Wed 6-8pm, Sat 2-4pm. Gordon Spratt Reserve. New players & visitors welcome. Ph Andrew 021 0292 6934
---
Petanque Tauranga BOP
At Club Mount Maunganui Tuesday play starts 4pm, second game 5pm. Saturday play starts from 10am. Maryan 07 552 4346 or 022 070 8200
---
Prayers Celebrating Life
Prayers for gift of life from conception to natural end. 3pm St Mary's School Chapel, 13th Ave & St Joseph's Church, Pitua Road, TePuna. All welcome.
---
PrettyUgly Exhibition
The first solo exhibition of lowercase g AKA Clare Birch, PrettyUgly in The Incubator Gallery, 17th Ave. Multi media visual art exhibition. Open daily until Dec 21.
---
Rosie O'Grady's Final Showdown
Original music gig for the closing down of Rosie O'Gradys Irish Bar. 3 bands. From 7:30pm at 2 Rata St, Mt. Free entry!
---
Safer Number Plates
Te Puke Community Patrols NZ at New World carpark Te Puke. Sat morning to secure vehicle plates. Gold coin donation. Enquiries tepuke@cpnz.org.nz 027 430 6383
---
Sequence Dance Club
Last club dance for the year in the Norris Street Hall 7pm
---
Tauranga Social Dance Club
Christmas Dance at Baptist Hall 13th Ave & Cameron Rd. 7pm. Light supper etc. All welcome. Ph Faye 07 543 3280
---
Tauranga Synchronised Swimming Club
Friendly synchronised swimming club based at Baywave. Beginners train Sat mornings. First lesson free. Ph Jo 027 543 1697, www.taurangasynchro.co.nz or Facebook @taurangasynchroNZ
---
Te Puna Quarry Park
Plant Sale 9am-12pm in front of 'The Gallery'. Attractive potted plants available. Come an buy a living Christmas present.
---
The Little Mermaid
By Gillian Moore School of Dance. A fairy-tale about a young mermaid. Baycourt 1pm & 6:30pm. Go to www.baycourt.co.nz for more info & tickets.
More on SunLive...