Desperate attempt to rescue Tauranga man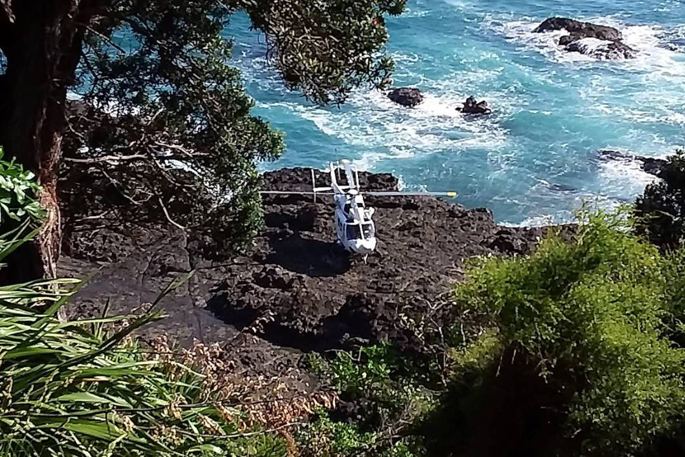 A dive in rough seas turned to tragedy as emergency services desperately tried to rescue a man, thought to be from Tauranga, who drowned at a remote East Coast beach in Te Araroa.
On Wednesday morning, St John Ambulance Service, Eastland Rescue Helicopter and rural firefighters along with the man's colleagues banded together in a desperate attempt to rescue him, after dived into the water, but failed to re-surface.
It's understood the man worked at the Port of Tauranga in logistics and it was his first time staying at Lottin Point.
Manager of Lottin Point Motel, Marija Dalziel says the man had been staying with three work colleagues.
"They were all just so excited to be here, it was obviously a bit of a break so they were in really good spirits," Marija says.
"I honestly didn't think they were going out diving, it was quite a big swell, but he was wearing shorts and a t-shirt and carrying a bucket, he wasn't in diving gear."
Due to the rugged environment, Lottin Point has unusual swells and those who swam there needed to know the sea's unpredictable behaviour, he says.
"The swell comes in rolls of three, so if you're swimming there, you really need to brace yourself for it".
After the man failed to re-surface, his colleagues dived in after him and managed to pull him onto the rocks and began CPR.
Dalziel says her daughter, Marsala, also swam across to the group and assisted with CPR while waiting for emergency services.
"She didn't have to swim too far, but it's like swimming through jagged islands, you have to be careful."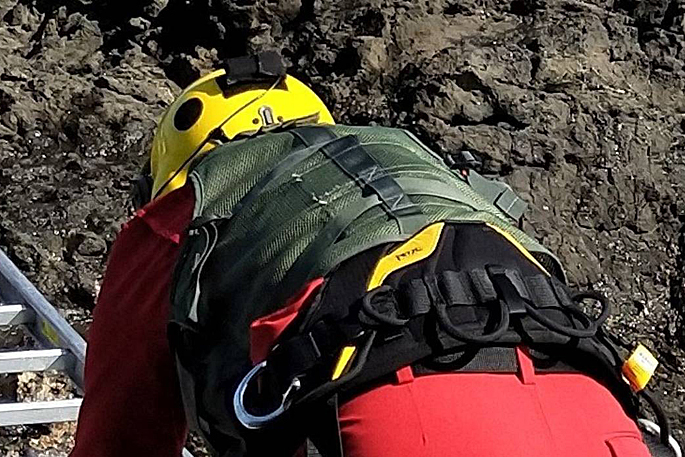 An Eastland Rescue Helicopter spokesperson says they were sent to Lottin Point at 8.15am on Wednesday.
"Due to where the male was located on the rocks the Fire Service had laid ladders between the rocks so our team could get to him," the spokesperson says.
"The tide was coming in so our team hovered next to the rock where the male was and we transported him to the shore."
In a statement, police say a report was received about a person in trouble about 9.30am on Wednesday.
"Sadly, despite efforts to revive them, the person died at the scene. The death is not believed to be suspicious and has been referred to the Coroner."
More on SunLive...