Politicians size up 14 gram cannabis proposal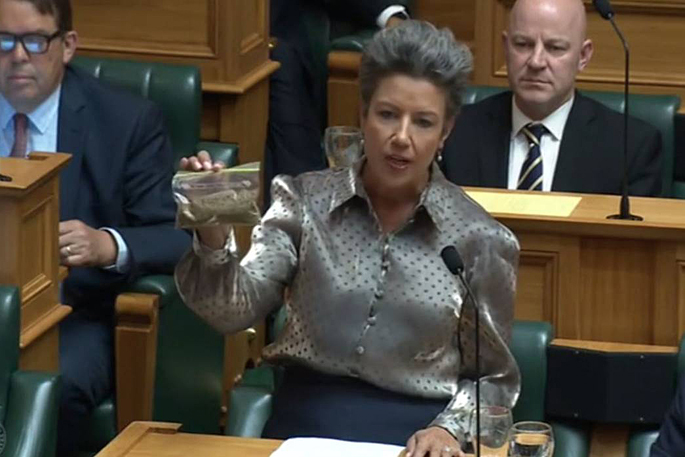 Cannabis law that could see New Zealanders legally buy 14 grams of the drug has MPs in a spin.
National deputy leader Paula Bennett was told to "chill out" today, when she held up a bag containing what she claimed to be 14 grams of plant matter — later confirmed to be oregano.
She asked the Prime Minister whether being able to buy 14 grams a day "promoted the wellbeing of New Zealanders".
The law, revealed yesterday, would legalise the personal consumption and commercial sale of cannabis.
The Government says it had drafted a tightly controlled regime that focuses on harm reduction, and are asking the public to vote on whether legalised cannabis is wanted at the 2020 election.
Prime Minister Jacinda Ardern says she had inquired about how much cannabis 14 grams was, and was told it was anywhere upwards of 14 joints.
"It is based on New Zealand survey work that's been done around drug harm ... but also looking at international evidence. It's a lower base then most other jurisdictions that have gone down the track of legislation have used."
She says both Washington and Colorado, in the United States, set personal possession quantities higher than 14 grams.
If MPs felt the threshold was too high, they should make their concern clear, she says.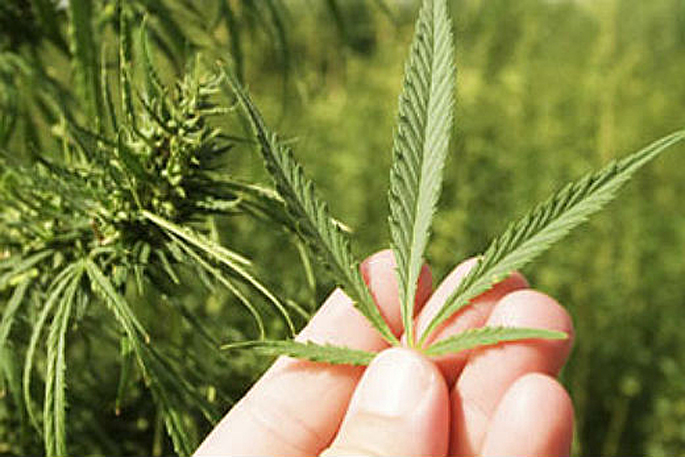 In the House, Speaker Trevor Mallard asked both Bennett, and a loudly arguing Finance Minister Grant Robertson, to "chill out".
Justice Minister Andrew Little, responsible for the bill, says such discussion of people consuming 14 grams in a day was "fantastical".
"I know people are saying, 'Look, 14 grams means 21 or 42 or even more kind of joints a day'.
"It's a bit like saying, 'somebody who goes off to buy a bottle of vodka at 7 o'clock on a Friday night, is going to consume it there and then.
"Find me somebody who has smoked 42 joints in a day and I'll take the objection seriously," he says.
The Government had set the 14 gram threshold on advice it was enough for a regular cannabis consumer over the course of a week.
Bennett, concerned the 14 gram threshold is too high, wants to see it lowered.
National Party leader Simon Bridges says there were still unanswered questions like the level of THC, the active ingredient in cannabis, that would be permitted.
"I would've thought half an ounce [roughly 14 grams] is far too much. I think that's something that gets one person, but quite a number of people high.
"I'm no expert on these things," he says.
More on SunLive...