Climate change could make hay fever season longer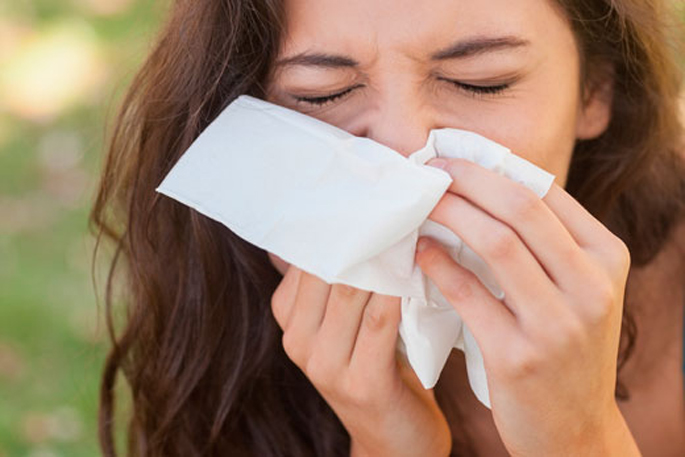 Rising sea levels, horrendous storms - climate change is hammering the world. But it could also be exacerbating a different kind of problem: hay fever.
Increases in temperatures could be contributing to longer growing seasons and higher pollen counts for allergy-causing plants, a study published in the Lancet Planetary Health journal found.
Allergy New Zealand allergy advisor Penny Jorgensen says while there was a lack of research in New Zealand on this, it was likely pollen season was becoming longer around the country.
"Some studies are suggesting that when exposed to warmer temperatures and higher levels of CO2, plants grow more vigorously and produce more pollen than they otherwise would."
Pollen season typically runs from late winter until the end of summer, depending on the climate. Currently, it's the time for grass: from October to late December, grass species around the country are flowering.
Penny says grass was widespread across the country and, when combined with our windy climate, made for a difficult allergen to avoid.
Metservice pollen forecaster David Fountain says grass started dominating the air in October, lasting through until Christmas, or just after.
"Grass is likely to have the largest [amount of pollen] - or second largest after that yellow pine shower we all get in August - and grass pollen is much more allergenic than pine."
An estimated 20 per cent of the population is susceptible to hay fever.
New Zealand has around 20 different grasses, mostly introduced pasture grasses and the varying species have overlapping flowering seasons, making it a "long haul" to make it to Christmas, he says.
A wet and cool spring meant the pollen season got off to a slow start and early grasses were delayed from flowering, peaking instead in late October.
If you're living in the middle of the city, you might still catch the grass too - Fountain said the greatest recorded spread for pollen was 4500 kilometres from a source.
While smoke can further aggravate things for hay fever sufferers, any impact in the last few weeks from the Australian bushfires is minimal.
The Ministry of Health reviewed the affect dust and particles coming from Australia would have on New Zealand's air quality, a spokesperson for greater Wellington's Regional Public Health service said.
Any particles tended to be held in the upper atmosphere or diluted at ground level.
"It is not expected to impact on the air we breathe."
HAVE HAY FEVER? HERE'S WHAT TO DO
* Pollen is often worse early in the morning, so avoid outdoors if you're susceptible to hay fever.
* Stay indoors on windy days and shut windows to avoid pollen being blown in.
* Avoid activities outdoors on grass, especially in early summer.
* Be prepared, check Metservice's pollen forecast
* Symptoms can be addressed through over-the-counter medications such as eye drops, nasal sprays and antihistamines.
* A long-term treatment is allergen immunotherapy. There are different options for this so talk to your doctor.
More on SunLive...