BOP property prices creeps up again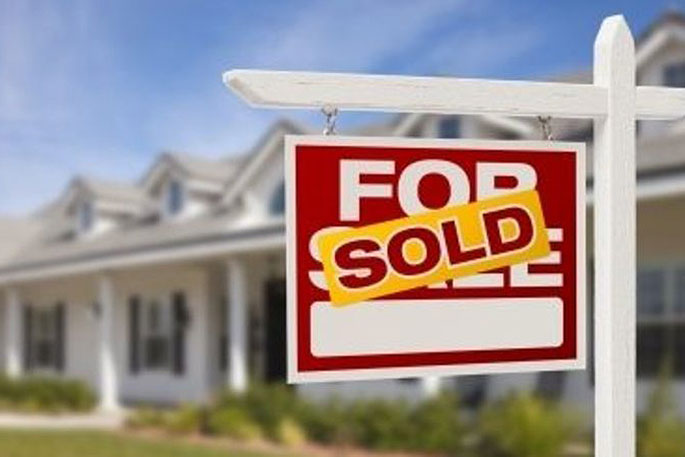 Average asking prices for properties in the Bay of Plenty have crept up again during November into the $700,000 bracket.
Real-time data from realestate.co.nz shows that regional New Zealand is heating up for summer with the Bay of Plenty being one of the top favourite locations for Aucklanders searching online for property.
All-time asking price highs since records began 13 years ago were reached in eight regions during November, reflecting the steady climb in asking prices throughout 2019.
While property seekers were still active with 1,084,611 unique users visiting realestate.co.nz, property sellers continued the trend from last month. The total number homes available for sale and new listings both down considerably on the same time last year, squeezing choice for those looking to buy.
Spokesperson from realestate.co.nz, Vanessa Taylor, says that Kiwis might be anticipating the busy Christmas period.
"Asking price highs have grown in many parts of New Zealand and for many of these regions it is not their first high for 2019," says Vanessa.
"The highs and the current low stock levels suggest that Kiwis are waiting to get through the busy Christmas and New Year period before thinking of selling in 2020."
Northland, which has hit record highs three times this year, saw another record high of $648,913 in November. Waikato climbed just over 4 per cent, when compared to last month, to $647,879 – which was over $21,000 more than the regions last recorded high of $626,776 in May this year.
In the Central North Island, average asking prices rose to $526,774, an increase of 1.3 per cent on October 2019. The Manawatu-Wanganui region, which has seen prices swell considerably through 2019, hit $446,461, a 3.3 increase on the previous month. The region achieved all-time highs consecutively across the first four months of the year, followed by never-before seen highs in June, August and September.
The Bay of Plenty crept up again in November to $715,326, while other summer hot spot Nelson & Bays also saw a marginal increase in asking price to $701,072. Another region to tip into the $700,000 bracket.
In Canterbury and Otago, asking prices rose to $519,865 and $483,706 respectively. In Otago, the increase was an impressive 6.1 per cent on October 2019.
Real-time data from realestate.co.nz site users show that many of those looking at property in regional New Zealand are based in Auckland. Northland, Bay of Plenty and the Central North Island appear to be crowd favourites for Aucklanders, with more Aucklanders searching online for property in those regions than those already living there.
However, in Manawatu-Wanganui, Canterbury and Otago, the majority of property seekers were based in those regions themselves.
"It looks like a number of Aucklanders are still looking for property outside of the city. This could suggest Aucklanders are looking for a permanent lifestyle change or are seeking holiday homes in the North Island this summer," says Vanessa.
­"Last month we saw Wairarapa lead the charge with a 15.4 per cent increase in average asking price to an unprecedented $571,621. Dropping back 10.4 per cent this month to $512,127, the average asking price in November is just below the region's last recorded high of $520,127 in August 2018."
Vanessa says that although a 10 per cent decrease sounds significant, it is important to consider that last month was a steep spike.
"The average asking price in the Wairarapa region is still looking healthy, sitting 10.1 per cent higher compared to the same time last year," says Vanessa.
"It will be interesting to watch this region over the next quarter to see whether the asking price remains high or whether it drops back to below $500,000 again as it has been for most of 2019."
Auckland's average asking price dropped back 2.2 per cent to $915,794, after a lift last month to $936,850.
"Following sharp drops in April and May which saw the average asking price dip below $900,000, the region has seen prices hover around the low 900s for most of this year," says Vanessa.
Being New Zealand's largest market, the Auckland region has the tendency to sway the national results, which is perhaps why we saw the national average asking price drop back 1.0 per cent to $680,592 despite all the regional highs.
Nationally, home buyers were limited for choice in November with a 19.4 per cent decrease in the total homes available for sale compared to November 2018. None of realestate.co.nz's 19 regions saw an increase in homes available for sale, which Vanessa says could be contributing to the asking price highs seen in eight regions during November.
"When there are fewer homes available for sale, there is usually increased competition between home buyers. People are often willing to pay a little bit more to make sure they get what they want."
Vanessa says this looks to be true in the Taranaki region which saw an all-time low in total homes for sale for the first time in 13 years in November, with only 379 places available for sale – a 36.2 per cent decrease compared to November 2018.
"The last time we saw a low in the region was in September 2018 when total homes available for sale was 525, so November's drop was significant."
"This might be a good time for homeowners in the region who are considering selling. Average asking prices in the region are sitting at healthy $450,611, up 4.2 per cent from last month and 6.9 per cent up from November 2018."
New listings followed a similar trend to the total homes available in November, with new listings down across the country. The only exceptions were Nelson & Bays and Otago, who saw increases compared to last year of 6.6 per cent and 10.9 per cent respectively.
Nationally new listings were down 7.6 per cent suggesting that Kiwis were generally holding off on putting their homes on the market during November. This was a trend reflected in our major centres with Auckland, Wellington and Canterbury dropping 7.0 per cent, 5.9 per cent and 2.7 per cent respectively compared to November 2018.
"It is fair to say that those who are looking to buy over the summer break may need to do a bit of digging and be patient with the small number of homes on the market at the moment. It will be very interesting to see what happens over December and into early 2020," says Vanessa.
More on SunLive...