Free backyard rat traps for Mount residents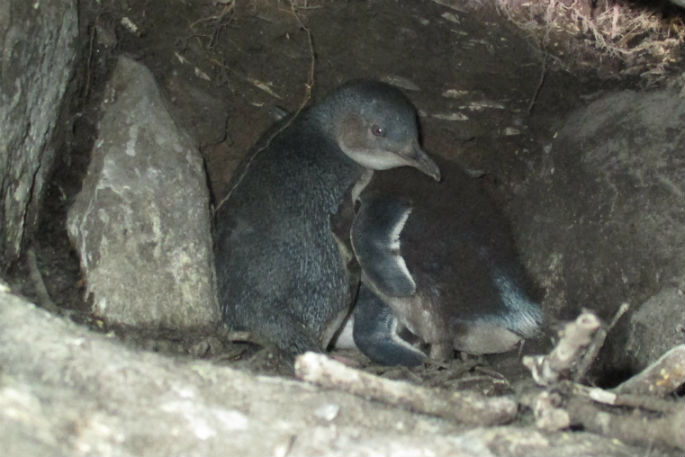 A free backyard rat trap for Mount Maunganui residents wishing to combat predators and help native species thrive is the goal of Tauranga's wildlife experts.
"We need local Mount Maunganui residents to help us fight back against predators and protect our local little blue penguin and grey-faced petrel populations," says Western Bay Wildlife Trust chairperson Melissa McLuskie.
Predator Free BOP and Western Bay Wildlife Trust have joined forces to launch Predator Free Mount Maunganui and will hold the first rat trap distribution event in Mount Maunganui on Sunday, December 8, from 12pm – 2pm at Hopukiore/Mount Drury. People can come along, collect a rat trap to place in their own backyard, and learn more about local wildlife.
"It appears our penguin numbers are dropping and sadly some of our penguins have had eggs and chicks taken by an unknown predator earlier this year," says Melissa. "Fortunately those pairs have now re-laid and we really hope they are successful the second time round!
"Breeding is very taxing on the parents and we'd hate for them to invest lots of energy into raising chicks, only to have them taken again."
Melissa says it's remarkable that some of the penguins that survived the Rena disaster are still breeding, but with little blue penguins in decline all over New Zealand, they need all the help they can get.
"Backyard trapping is a relatively simple task, which can make a huge difference."
Predator Free BOP have been calling for interested Mount Maunganui locals to set up a Predator Free community group. The community-led, backyard trapping initiative is running in other Tauranga suburbs, and aims to bring native birds back to backyards and help make NZ predator free by 2050.
One rat can kill 50 native birds in its lifetime.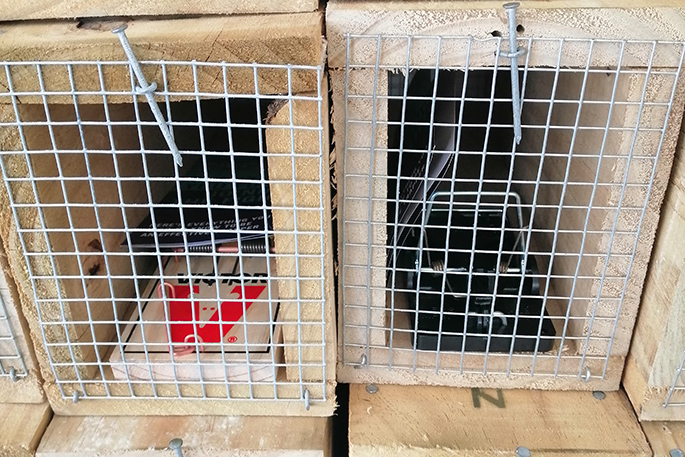 Backyard trapping means that pests that can cause harm to little blue penguins will be caught before they reach the bird's nesting areas on Mauao, Moturiki and Motuotau Island. Grey-faced petrels also nest on Mauao and Motuotau Island.
"The more people trapping, the better chance the birds have at surviving and successfully raising chicks," says Melissa.
"Children seem to love getting involved and can gain great scientific, mechanical and technological skills from undertaking pest trapping and monitoring.
"If you want to help wildlife and have more chance to see birds, lizards and cool invertebrates in your garden, come get a free trap and learn all about our special taonga species."
Large scale urban trapping is essential for reducing rodent numbers and reduces reinvasion pressure into the local reserves. Melissa says it's also beneficial from a health perspective, as they can carry nasty diseases.
"Most people probably don't realise how many predators are roaming their backyards."
Western Bay Wildlife Trust will also have an educational kid-friendly penguin workshop running during the event and show people how they monitor the birds.
The public can come get a free rat trap on Sunday December 8 from 12pm – 2pm at Mount Drury. More updates are on Facebook here
More on SunLive...