Shoppers return following Bayfair evacuation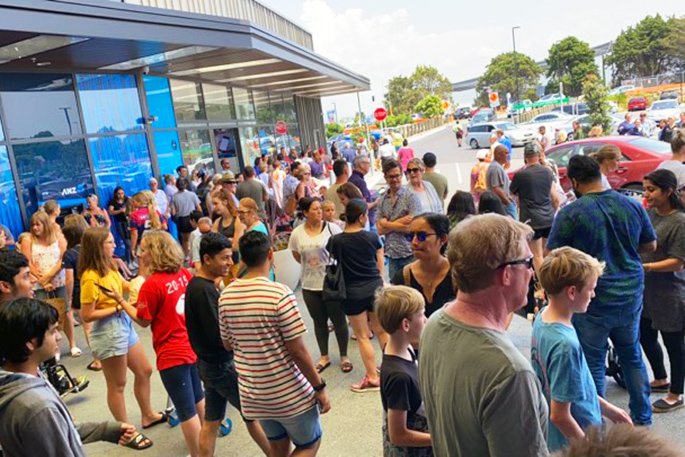 2.15pm Retailers and shop assistants have now returned to their shops inside the Bayfair Shopping Centre following a fire alarm sounding about 1.45pm this afternoon.
Hundreds of shoppers have followed them back inside, to continue their afternoon shopping, after waiting in a hot carpark.
"We have been allowed back in after 25 minutes in the sun," says shopper Mike Cork, was enjoying his lunch at The Coffee Club, before the alarms went off.
The cause of the fire alarms sounding is still unknown.
Earlier, 2pm:
Hundreds of people are standing outside in the hot sun this afternoon at the Bayfair Shopping Centre, following a fire alarm going off inside.
The fire alarm sounded about 1.45pm, says Mike Cork, who was enjoying his lunch at the Coffee Club.
The evacuation which happened quickly, resulted in hundreds of shoppers and diners now standing in the carpark on the Maunganui Rd side of the shopping centre.
"We haven't been told anything yet," says Mike. "Fire engines arrived and have gone around the back.
"We're all waiting outside by the ANZ bank and Coffee Club."
Mike is planning to wait it out, as he still has his food waiting for him inside but others are leaving.
"People are leaving because it's too hot to stay out in the sun so they've given up."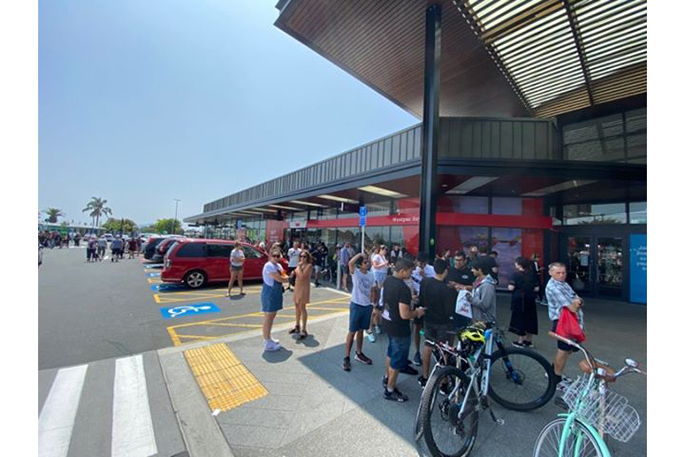 More on SunLive...