Getting from A to B with Mr D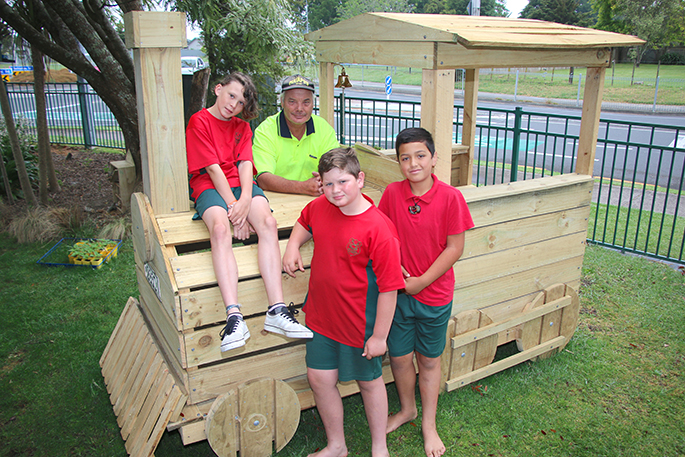 Darrell Hellier, commonly known as Mr D, truly does put the word 'care' into his role of caretaker at Bethlehem School.
He has gone above and beyond his job description this year, initiating a series of student-led woodwork projects which are now standing tall throughout school grounds.
Pouwhenua, a steam engine and a truck are a handful of the projects senior students have been working on in recent weeks alongside Mr D.
"Kids need to be more engaged outside of the classroom, this gives them something different to focus on," says the former farmer.
"They're going to remember this for years to come, it's something that makes school pretty special."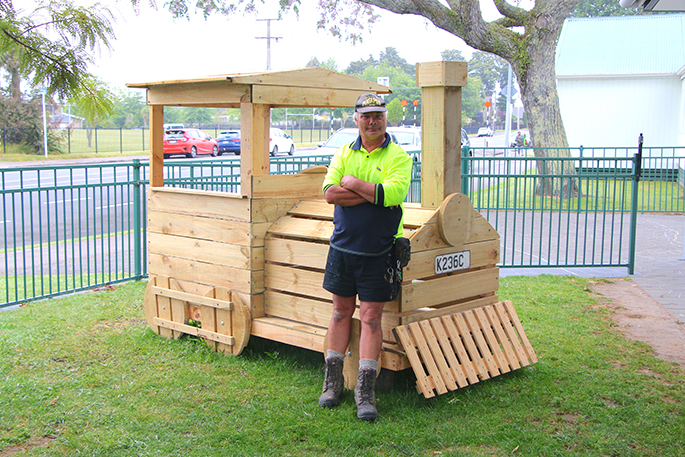 Year 5 student Tuara Rahiri is one of the four students who spent days carving pouwhenua at the Tauranga Woodcrafters Guild.
He agrees with Mr D saying he will remember the experience for many years.
"It's really exciting. When we come here later in our life, we can be like: 'oh yeah we carved those'," he says pointing at the pouwhenua.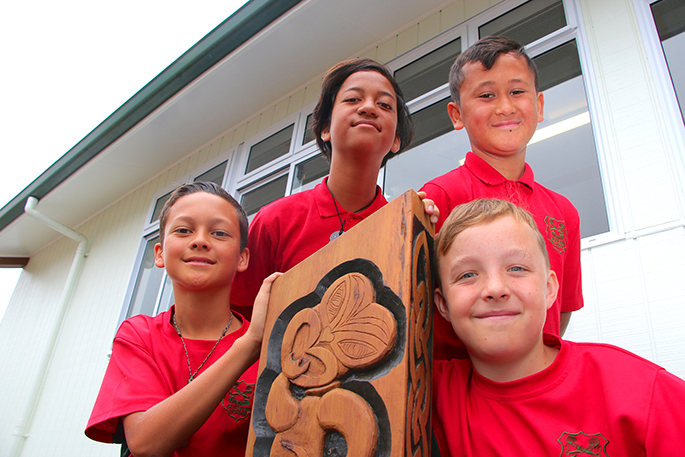 The caretaker, who has been working at Bethlehem for more than a year now, carted students down to the club every second Monday over a 12 week period during school time.
Students got to work one-on-one with masters learning vital skills such as how to handle a guild and specific carving techniques.
"The boys just ripped into it. The people at the carving club were so impressed with their skills," says Mr D.
The result of the project? Two pouwhenua that pay tribute to the three hapu that make up Bethlehem school - Ngati Kahu, Ngati Hangarau and Ngai Tamarawaho.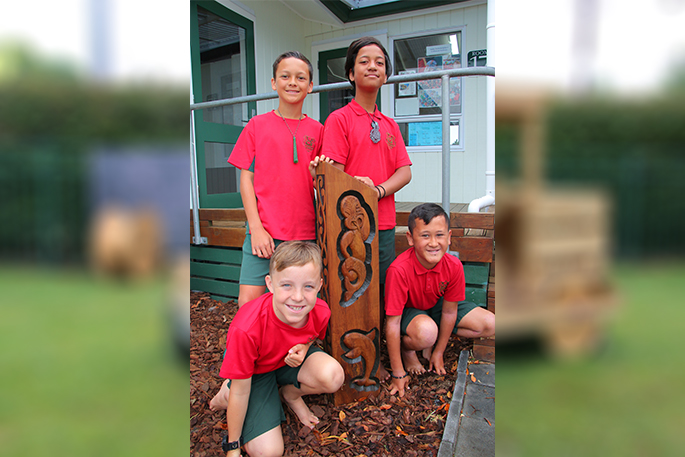 Rumaki teacher Matua T says the opportunity for his students to learn outside the traditional classroom setting kept them engaged with other schoolwork.
"It was a fantastic opportunity, it's so important to go beyond textbook learning.
"They would come back after carving on a Monday afternoon and would be amped for the rest of the week. It really kept them going, and had an on flow effect with the rest of their school work," says Matua.
Year 6 student Rico Bishop says the hardest part about the carving was waiting to see the final product.
"We were so excited, the hardest part was waiting for it to finish because we knew it was going to look pretty good," says Rico.
Strict rules were put in place for the 22 senior students who got stuck into the three woodwork projects.
"Their attendance rate had to be spot on and their homework had to be up to date. If it wasn't, then I would tell them not to bother showing up," says Mr D sternly.
"They can't just decide they're going to come along and do it if they're not going to put effort into their other work."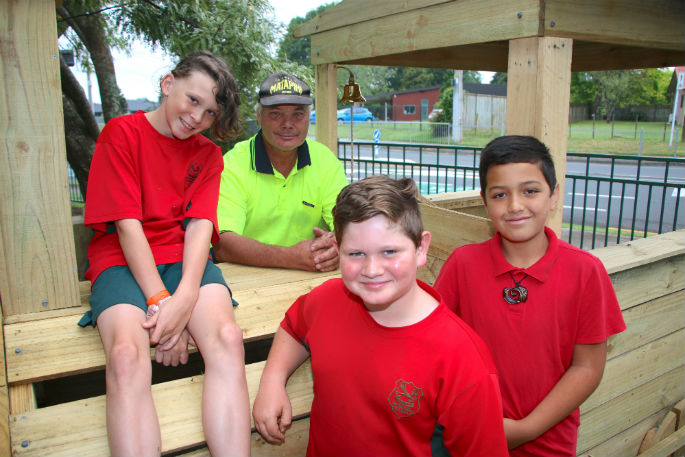 He says this isn't just an excuse to get the day off school, it's about learning how to use your hands.
"Kids are sitting there with screens and iPads, but a lot of them want to get out there and do practical things."
When building the steam train and truck for the junior play area, students were expected to measure out the timber and put pieces of wood together using the appropriate tools.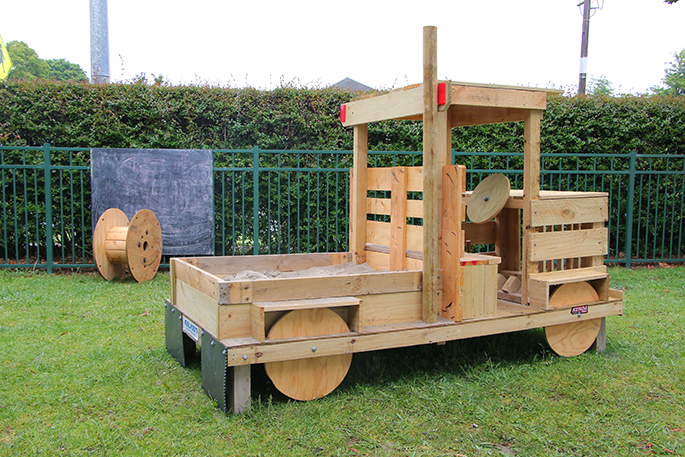 Mr D didn't let them take the easy route, saying "when it wasn't flush they had to take it apart and do it all again".
He hopes these projects will help set students up for possible future pathways.
"It's giving them some direction, especially at this age. If we can give something to think about now, then that will help set them up for the future."
Bethlehem School principal Brian Field says Mr D's commitment to the school is second to none.
"A lot of people don't show as much initiative as Darrell. Often he'll be looking for things to do. He's just a really neat guy," says Brian.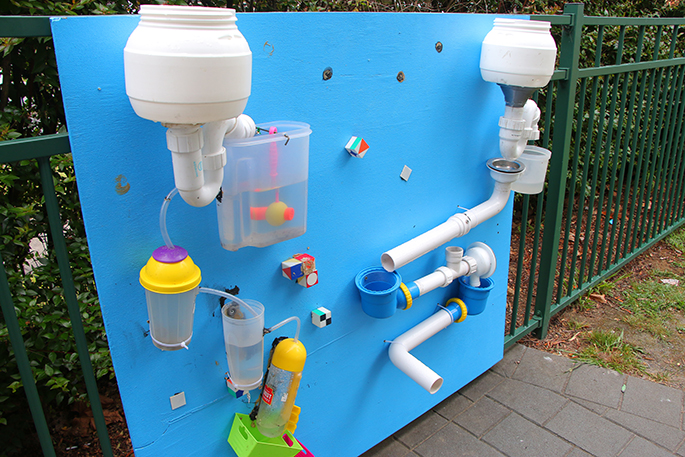 An average day at work for Mr D is getting to school by seven in the morning to make sure everything is spick, span and in working order.
When time permits he will help prepare projects for students. But he says if something is broken, he'll get to it straight away.
"None of this carry on about getting it done in a few days," he laughs.
Senior student Jimmy Jensen says even though Mr D helped build the steam train, he gives all credit to the students.
"Of course. That's what these projects are about - the students," says Darrell.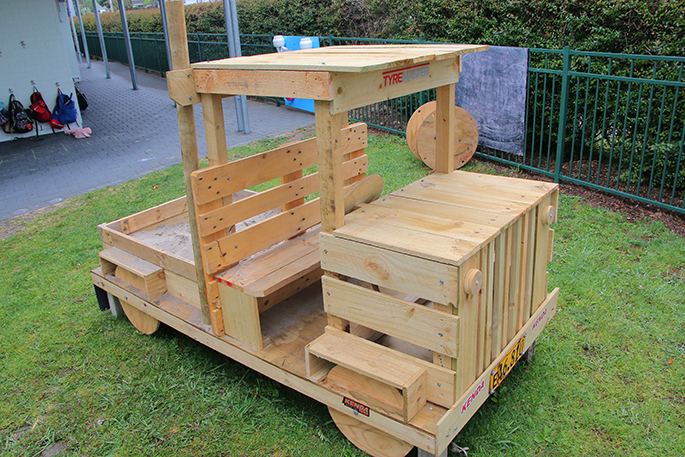 More on SunLive...