SH1 bridge repair detour starts Monday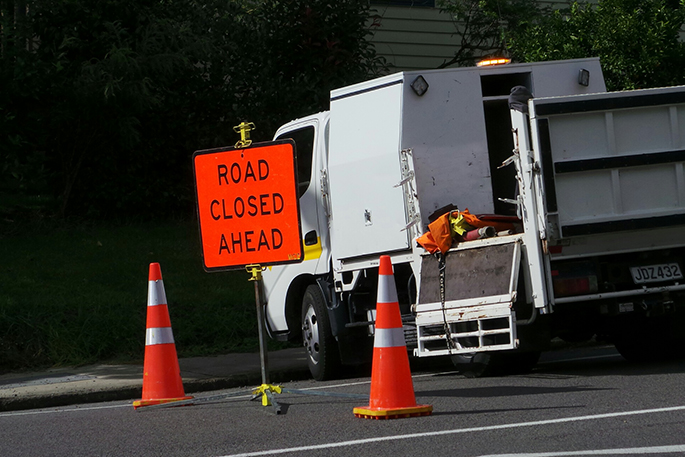 State Highway 1, north of Atiamuri, will be closed for repairs to the Mangaharakeke Stream Bridge for six days from Monday, December 2, with traffic detoured via State Highway 32 and State Highway 30.
"An underground stream is threatening to undermine the southern supports of the bridge and it will need to be fully closed for an effective repair," says a Transport Agency spokesperson.
The detour via SH32 and SH30 will add approximately 20 minutes to a journey between Taupo and Tokoroa.
The repairs may take more or less time than expected, and drivers are advised to check the traffic page of the Waka Kotahi NZ Transport Agency website, the Transport Agency's social media pages or call 0800 4 Highways (0800 44 44 49) for the latest travel information.
Once SH1 is reopened, there may be a further four days of work, which could include brief lane closures.
"The Transport Agency is progressing these works with urgency to ensure they are completed ahead of the busy holiday period.
"Those travelling between Tokoroa and Turangi who may look to use SH32 and State Highway 41 on the western side of Lake Taupo are advised to expect delays as the road across Whakamaru Dam is down to one lane with traffic lights in place.
"Mercury is currently undergoing its standard maintenance programme on the dam's infrastructure until mid-December."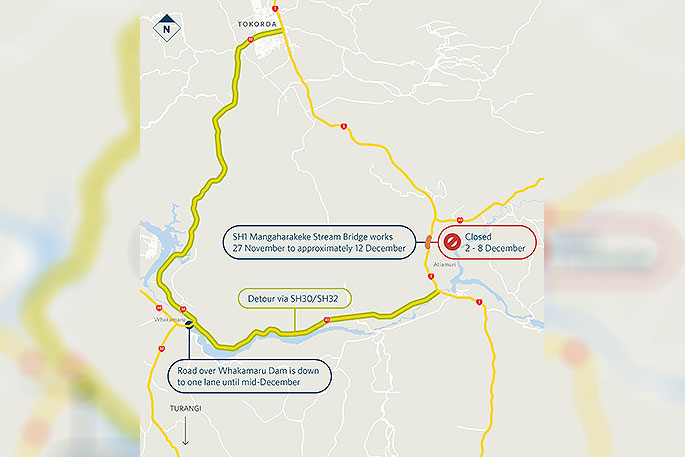 Plan ahead for a safe, enjoyable journey this summer. Keep up to date with:
Traffic updates: nzta.govt.nz/traffic
Facebook: facebook.com/NZTAWaikatoBoP
Twitter: twitter.com/NZTAwaibop
Journey planner: journeys.nzta.govt.nz
Phone: 0800 4 HIGHWAYS (0800 44 44 49)
More on SunLive...