U15 Games back in Tauranga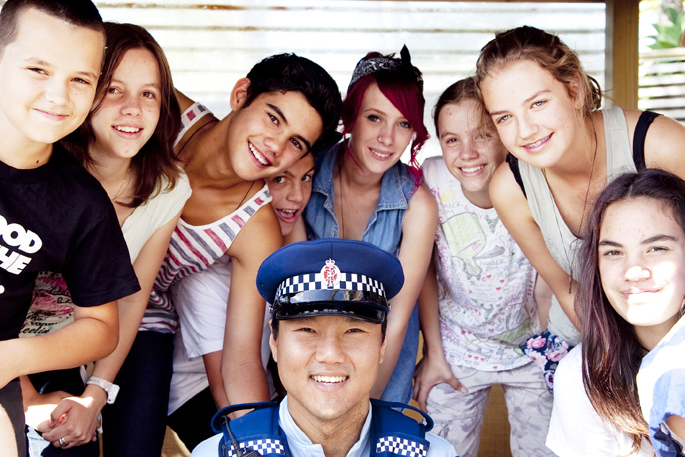 The Blue Light U15 Games, a fun, fast, and friendly competition is back in the Bay for another year.
The fun festival of sport is a seven's version of three sporting codes – Fast Five Netball, Futsal and Golf for year nine and 10 students, held across Tauranga and Mount Maunganui on November 27-29.
As Blue Light is the only youth charity that works in partnership with the New Zealand Police, a highlight of the games is the inclusion of uniformed officers in running the tournament, with the aim of establishing positive relationships between youth and police.
The U15 Games began as a response to teachers and sports directors expressing the lack of opportunities for year nine and 10 students to compete at a non-elite level and identifying the age group as a key time for students to disengage from sport.
As an officially sanctioned tournament, the U15 Games sit alongside other premier competitions on the School Sport NZ Calendar.
"However, unlike many events that emphasise elite-level competition, the U15 Games kaupapa is of enjoyment, participation and inclusion," says national programmes manager for Blue Light NZ Hannah Ward.
"Fun, fair play and whanau are core U15 Games values: fun through sport, fair play through attitude, and whanau through appreciating teammates, coaches and mentors. A major prize will be awarded to the team in each code that best displays these values."
Tauranga Girls High School, Mount Maunganui College, Te Puke College, Blue Rovers, Mahurangi College, Whangaparoa College, Raglan School, Hillcrest High School, Murupara Area School, and Gisborne Girls High School have all confirmed teams.
The 2019 event involves around 300 competitors plus coaches, volunteers and supporters and this years' welcoming ceremony for visiting teams commences at Arataki Park on Wednesday night at 6.30pm.
Senior teacher of year nine and 10 at Raglan Area School Joseph Rao says they were very impressed with the tournament last year.
"It was superbly organised. The overall feel of the competition was very positive."
The U15 Games have been timed to motivate student attendance and provide an ideal celebration of sport, comradery and connection the end of the school year.
"The mix of off-field fun competitions, as well as on-field games, created a positive social experience. Overall it was a great way to round out the school year and we will be putting this on our calendar for an annual fixture for our year nine and 10s," says sports co-ordinator at Mahurangi College Karlie Standbra.
Blue Light is thankful for the support of NZCT in helping to make the U15 Games possible.
Head along to watch the fun or follow the U15 Games online at www.facebook.com/nzbluelight/
More on SunLive...