Proposed changes to Tauranga's kerbside collection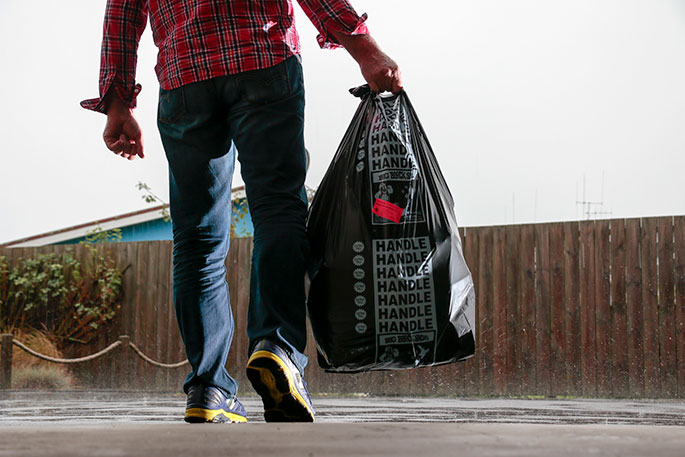 Tauranga City Council is raising concerns about how much waste is sending up in the landfill in the city, "when it doesn't need to".
The curb this, Council is proposing to add a new kerbside food scraps, recycling and rubbish collection to their existing kerbside glass recycling collection.
Residents are invited to find out more and have their say by filling in a five-minute survey at www.talkingtrash.co.nz
Mayor Tenby Powell says he's looking forward to making positive changes in this area.
"Tauranga has one of the worst rates per capita in New Zealand for sending household waste to landfill.
"More importantly, nearly 70 per cent of household waste that is sent to landfill could be recycled or composted."
Right now, only residents who take their recycling to a council transfer station or have contracted a private company to collect their recycling, take part in recycling.
"That means a large number of recyclables are sent to landfill unnecessarily," says Tenby.
"Tauranga has lower recycling rates than other parts of New Zealand, and these rates are going down, not up. With a growing population the problem is only set to increase, we need to urgently address this."
Over the past few years, the council has completed extensive research and engaged with the community through the Waste Management & Minimisation Plan and Long Term Plan 2018-2028 to come up with the best solutions for our household waste problem.
He says now's the right time for the council to share what they're thinking with the community so they can have their say.
What the council is thinking
The council has thought of new ways to make it easier for households to separate waste that could be recycled or composted, from rubbish that needs to go into landfill.
This involves the council taking responsibility for household kerbside collections, which are currently largely in the hands of private operators.
The council is proposing to add a new kerbside food scraps, recycling and rubbish collection to their existing kerbside glass recycling collection.
"Our priority is to reduce waste to landfill and do what's best for the community, future generations and the environment," says Tenby.
Costs
"As a result of these proposals we are also able to reduce the long-term costs of managing waste in landfill for our city. It's a win/win really," says Head of Infrastructure for the council Nic Johansson.
As rates will be on the minds of many residents, it's important to know that the council is expecting their full suite of kerbside collections to be better value than what is currently available from private operators.
However, the council will only know the final cost of the service once the tender process is complete in early 2020.
The council is also proposing to make the service fairer by giving residents the choice of different sized/cost wheelie bins for waste collections.
While the council is proposing the service to be fully funded by rates - making the service cheaper for the average household - the council is also asking the community if they'd prefer a 'pay-as-you-throw' rubbish collection.
This would involve buying tags from the supermarket to attach to the wheelie bin every time it's put out for collection.
Be part of the change we make
All residents in Tauranga are invited to have their say on the proposed kerbside collections by taking the five-minute survey at www.talkingtrash.co.nz by December 13.
The results of the survey will be incorporated in conversations with market suppliers, to make the service work harder for all residents.
As Tenby sees it "The more feedback we receive, the better we can make this work for everyone".
More on SunLive...