Coromandel Town roadworks unearths structure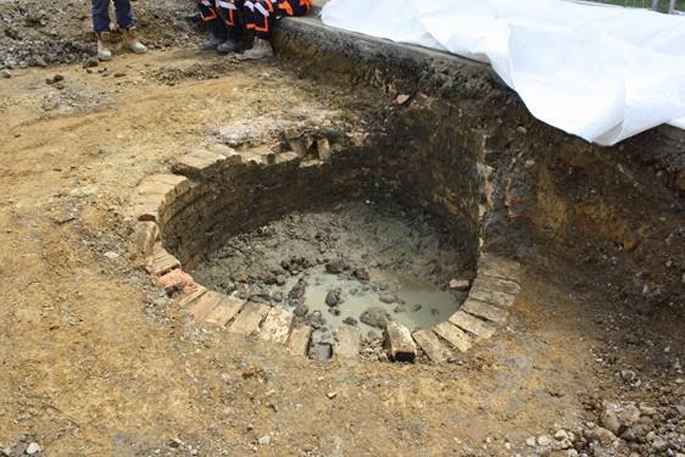 The crew working to reduce the slope, or camber, of Coromandel Town's main street has
unearthed a brick-lined structure near the intersection of Kapanga, Wharf and Tiki roads outside the Assay House.
While they aren't sure exactly what it is, it likely an early industrial well or sump that was uncovered immediately below the old road.
"Members of the crew from our contractor for the work, Downer, helped the project archaeologist excavate the structure and the base of it has been preserved in situ under the new road," says a Thames-Coromandel district council spokesperson.
"We have been reducing the camber of the road as previously the steep slope of the road had meant car doors would frequently swing open onto verandah posts or scrape the footpath, and passengers would have difficulty climbing out of vehicles."
The project has also involved upgrading the stormwater drainage system on the roads, which has now been completed.
Downer project manager Andre Stickling says the project is expected to be completed by about 19 or 20 December.
Downer team members and Council staff have been holding weekly meetings for residents and business people to get an update on the project and also to express any views or concerns they have.
The next meeting is next Wednesday, November 27 at the Weta Café, 36 Kapanga Road, at 9am.
For more background go to the council's project webpage.
More on SunLive...