Mauao service for White Ribbon Day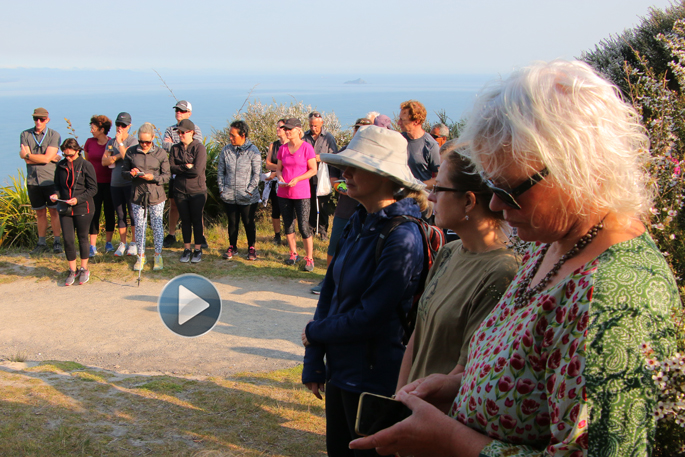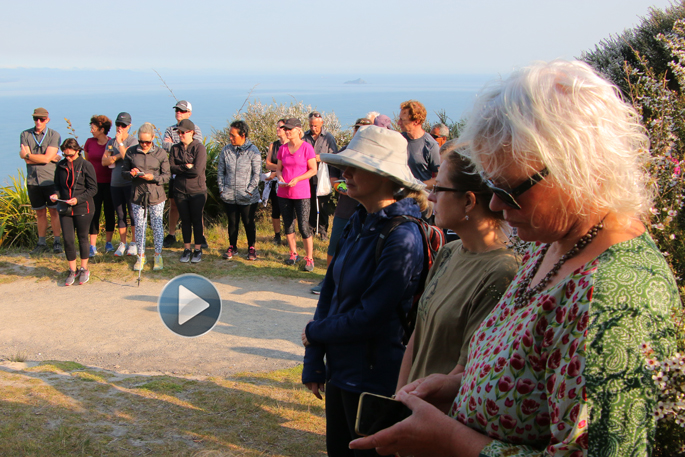 Click the image above to watch the video
A range of speakers spoke out against domestic violence at a White Ribbon Day service on Mauao this morning.
The service was held near the Monica Cantwell memorial site, near the Mauao summit.
White Ribbon Day is held on November 25 annually and is an international day when people wear a white ribbon to show they do not condone violence towards women.
It originates from a men's movement in Canada, dating back to 1991. White Ribbon Day celebrates the many men willing to show leadership and commitment to promoting safe, healthy relationships within families and encourages men to challenge each other on attitudes and behaviour that are abusive.
The organiser of the service and Tauranga Moana iwi leader Buddy Mikaere says the service was an opportunity to remember some of the unfortunate things that have happened.
"I actually take it quite personally. These are people who came here visiting our country. We have this Maori concept of manaaki, which means to care for people.
"As one of our speakers said today, they didn't come here to die. It was our responsibility to look after them and we failed on that occasion.
"So it's linking that to the ongoing family violence that we see in our country. We had a terrible example just last night in Tauranga of violence impacting a family, so clearly, this is an issue that we need to be a bit more proactive about and I'm hopeful that having this event here this morning has brought together a lot of groups that are involved so we can work together."
Buddy says the turnout of people near the summit of Mauao was amazing.
"It's all about raising awareness.
"Fortunately, it happens at the right time of the year in terms of weather, so we'll try and make this an annual event from here on in."
Attendees at the service heard from Kaumātua Tamati Tata, Reverend Leanne Rolleston, Fiona Sullivan, Angie Warren-Clark, Hazel Hape, and Colin Gardiner. A waiata was also sung by Waiari and Peri Kohu.
More on SunLive...