Life imprisonment for BOP mum's death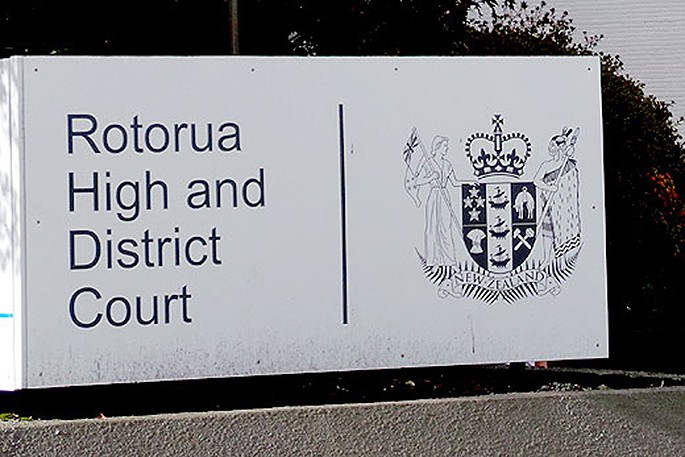 A man who will spend at least a decade in jail for beating his pregnant partner to death in the grounds of a Catholic School in the Bay of Plenty told the court he thought violence would fix their relationship.
Lynace Parakuka's killer has been sentenced to life imprisonment for his "sustained and frenetic attack".
It was Friday evening and they'd been arguing on September 7, 2018 - he'd been drinking, using methamphetamine and taking magic mushrooms, the court has heard.
As they walked through the grounds of Rotorua's St Michael's Catholic School the then 19-year-old Jason Poihipi punched and kicked his 22-year-old partner in the head, between 11 to 20 times.
She was seven weeks pregnant.
It was a "sustained and frenetic attack," the judgment said.
The power behind the blows was enough to shift her brain, damage blood vessels in and around her brain and fracture her left eye socket. Poihipi watched Lynace die for 20 minutes before calling for help.
Justice Gault sentenced Poihipi to life in prison - with a minimum non-parole period of 10 years and six months when he appeared at Rotorua's High Court on Thursday.
The court had heard how Poihipi called for his cousin for help when he became concerned about Lynace. They attempted to resuscitate her before an ambulance arrived, but were unsuccessful.
Initially Poihipi lied about the attack, claiming it was someone else who bashed her, but came clean the next day.
Crown Prosecutor Duncan McWilliam opened the case by saying Poihipi had become "overwhelmed with jealously" of Lynace on the night of the murder and confronted her in the school ground of St Michael's Catholic School.
"When asked how hard he punched her, he said, 'Probably my hardest'."
A pre-sentence report recorded Poihipi's rationale for violence.
"All I have seen is violence at home, dad beating mum up.
"I thought that me hitting my partner would solve the problem, and we did fight and I did hit her, we would go to bed and wake up the next morning, she would stop saying bad things and the relationship would be good again."
Lynace's mother was also killed during a domestic violence attack.
While the judge considered that Poihipi was genuinely remorseful for killing Lynace, he was still at a high risk of offending.
Her whānau miss her "cheekiness, her big cheesy smile, her loud hellos and her big hugs".
Knowing she died alone caused them "unbearable pain", says her Uncle William.
Poihipi apologised to her whānau in the court, but he will never be forgiven, Lynace's sister Savarna Tysson said during her victim impact statement.
More on SunLive...