A time to remember and give back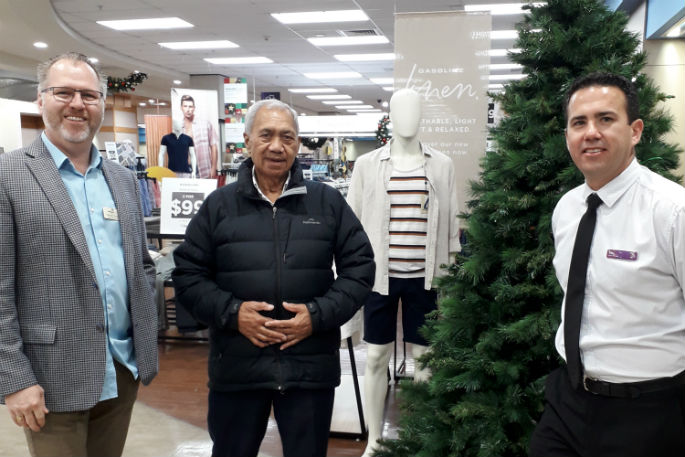 Now is the time of year when remembrance trees start popping up in Tauranga, encouraging people to reflect on their loved ones who won't be around this festive season.
Waipuna Hospice is calling on the community to contribute to its remembrance tree appeal this Christmas, saying it will help them continue their work supporting people facing terminal illness at no cost.
Farmers stores at Bayfair and The Crossing have dedicated Trees of Remembrance this year.
People who donate to Waipuna Hospice at Farmers receive a remembrance card, where they can write a special message for a lost loved one and place it on the tree.
"It is a way to honour those we think of while supporting your local hospice. One hundred per cent of the donations remain within the community, supporting the local hospice service," says a Waipuna Hospice spokesperson.
Maori artist Spencer Bellas has got behind the cause this year, designing a collectable bauble with ngaru- waves - representing the journey of life and moving together as a whanau.
He speaks of the importance of the hospice's services and looks back on a time when his family leaned on them for support when a loved one was dying.
Spencer says not only did the hospice team make his uncle feel comfortable but also put the entire family feel at ease.
"The staff moved us to a big room where we could bring our mattresses. They brought in extra bedding so we could all sleep onsite.
"We bought in all our own kai and had open access to the kitchen. There were about 30 of us there and nothing was a problem.
"Family members were able to sing individually and in groups on-site as music had been a big part of my uncle's life.
"The staff made themselves scarce unless we needed them so we could tend to ourselves, honour our own traditions and be there for him."
He urges people across New Zealand to help the cause over Christmas.
"Christmas is a time to come together, to eat good food, to laugh, sing, relax and recharge. It is also a time to reflect on whanau what are no longer with us and celebrate with those who are."
The hand-painted collectable baubles are available in Farmers stores from now until Christmas eve. They are $10 each and the full purchase price is donated to the Waipuna Hospice in Tauranga.
More on SunLive...