Greerton retailers ask to keep begging bylaw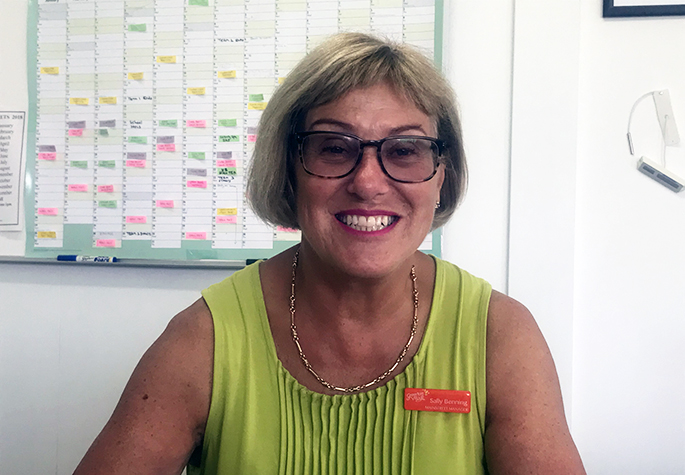 In 2018, Tauranga City Council added a provision in the Street Use and Public Places Bylaw that restricted begging and rough sleeping in the city. These changes came into effect on April 1, 2019. Seven months later, last Tuesday, the newly elected Tauranga City councillors voted to consult on revoking the ban.
"We will be devastated if they revoke the bylaw," says Greerton Village Community Association manager Sally Benning, who was interviewed on national television on Thursday evening.
Speaking to Toni Street, Jeremy Wells and the Seven Sharp team, Sally spoke on behalf of the Greerton Village retailers.
"The bylaw's worked really well since it came into force on April the first."
She outlined what it was like shopping in Greerton Village before the begging and rough sleeping bylaw was put into place.
"We witnessed large groups of people sitting outside retail outlets on a daily basis. Quite intimidating to walk past them when they're asking for money. They weren't quietly sitting, they were actively asking.
"We witnessed people outside our pharmacy, waiting for people to come out of the pharmacy with their prescriptions, and approaching them to try and obtain the drugs that they'd just picked up.
"People at the ATM machines standing over people or just generally being intimidating to the general public."
Sally says that since the ban came into force there has been virtually nobody begging in the streets of Greerton Village anymore.
"For us the people who were here were not necessarily genuinely homeless or vulnerable, but rather groups of scammers who were coming in and simply taking advantage of other people who probably could ill-afford to give them money, but felt threatened."
Late last week, as soon as the Greerton Village retailers became aware that the bylaw would be on the Council's agenda on Tuesday, about ten letters were written directly from some business owners to elected councillors with four pages of signatures collected from other business owners.
It is believed that the main reason the review was placed on the Council's agenda less than eight months after the bylaw was introduced, is because of the judicial review proceedings set down for March 2020, rather than a review about how the bylaw is actually working.
From Sally's perspective the best case scenario from the Council would be to retain the bylaw as it is.
"It clearly states that people cannot beg or sleep rough within five metres of a business," says Sally. "We're not saying these people shouldn't be anywhere, there are a number of agencies who help them anyway, but what we are saying is they shouldn't be interfering with the retailers who are just trying to do an honest day's work.
"The business owners and residents in Greerton were very pleased when the bylaw was put in place. In the seven and a half months since the first of April, we've seen an absolute 360 turnaround in what happens in Greerton, with regards to our business owners - the safety of our shoppers, the safety of our staff, and the general feeling and vibe in Greerton Village.
"People have come back, slowly to start with, but certainly coming back now in numbers to shop in Greerton, because they simply feel much safer.
"When we started this process in October 2017, over two years ago, the issue had already been going on for a good six months."
Sally believes that there needs to be a distinction made between those people who are genuinely needy, hungry and homeless, and those who are coming in to Greerton as scammers.
"Groups of people were being brought into Greerton in vans, and being deposited with their signs. They all had the same signs and the same black bags. Their drivers arrived back usually about 10.15am to give them morning tea. They then arrived back at lunch time, quite often to give them food and collect their morning's takings, and they came back later in the afternoon and collected them and took them away. They were scammers.
"The Police were aware of them, they were people who were not all genuinely needy.
"For us in Greerton, the bylaw's worked very well from our point of view. We can only speak for our business community, although customers talk to us all the time.
"But I haven't seen any offers as to what might replace the bylaw if it wasn't there.
"Those of us who experienced firsthand the situation in Greerton know only too well, that people do not need to be acting in an offensive way to be intimidating. When we had groups of ten or twelve people sitting outside in front of a shop, that in itself was very intimidating behaviour. For people to walk through that barrage of people – they probably weren't blocking the actual entrance, but many people including myself were reluctant to then go into that shop.
"So they don't have to be acting in an offensive or violent way. Their presence alone was enough to put people off of going in shops."
Over the last two years, numerous meetings were held with the retailers, with Police, Council staff, elected members, with the local Police constable, with Area Commander Paxton, before finally the bylaw was put in place.
"The cost of revoking the bylaw will be high for the residents and retailers of Greerton Village, should we return to the Greerton of two to two-and-a-half years ago.
"I've read in the press that we're trying to ban people from the whole of the city, that we're trying to get people out of the city, that they're not welcome anywhere. That's not true. The wording is very clear – it's five metres of a retail outlet. So that doesn't mean that they can't be in Greerton. It simply means that they cannot beg or sleep rough within five metres of a retail outlet and to us that's really important."
The begging and rough sleeping provisions in the current bylaw are as follows:
20.2 No person shall beg in a public place within five metres of a public entrance to retail premises within defined areas in the CBD, Greerton and Mount Maunganui.
20.3 No person shall rough sleep within five metres of a retail premises within defined areas in the CBD, Greerton and Mount Maunganui.
Having reviewed the options available, the mayor and councillors decided at the Policy Committee meeting on Tuesday, as a result of a six to five vote, to propose removing these clauses from the bylaw, and ask for the community's feedback on this.
The councillors who voted to retain the existing begging and rough sleeping provisions in the bylaw were Steve Morris, Bill Grainger, Dawn Kiddie, Kelvin Clout and Larry Baldock.
The councillors who voted to adopt a Statement of Proposal to revoke the provisions were Mayor Tenby Powell, John Robson, Heidi Hughes, Andrew Hollis, Jako Abrie, and Tina Salisbury.
An overview of the proposed changes to the bylaw, the draft bylaw and an online submission form are available at www.tauranga.govt.nz/streetuse
To make a submission about the proposed change, people can go to www.tauranga.govt.nz/streetuse or fill in a form at the Council's customer service centre at 91 Willow St, the Greerton Library, or the Greerton Lotto Shop.
Consultation runs until 5pm on Friday December 20 2019, and hearing of submissions will take place in January 2020.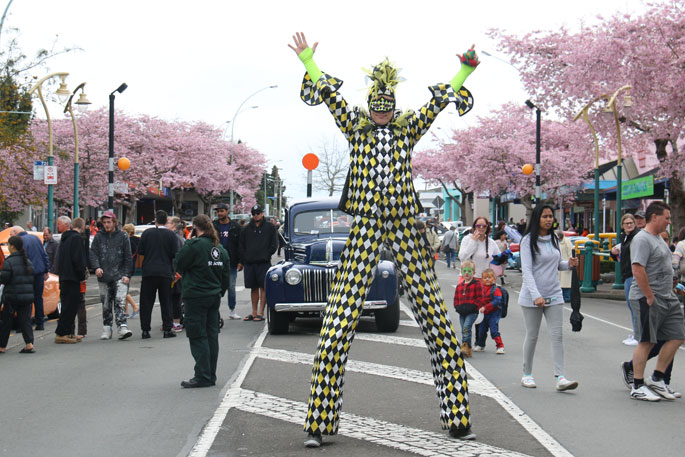 During 2019, Greerton Village has experienced a 360 degree turnaround, regaining the vibe that makes it a popular shopping destination.
More on SunLive...