Lending a helping handbag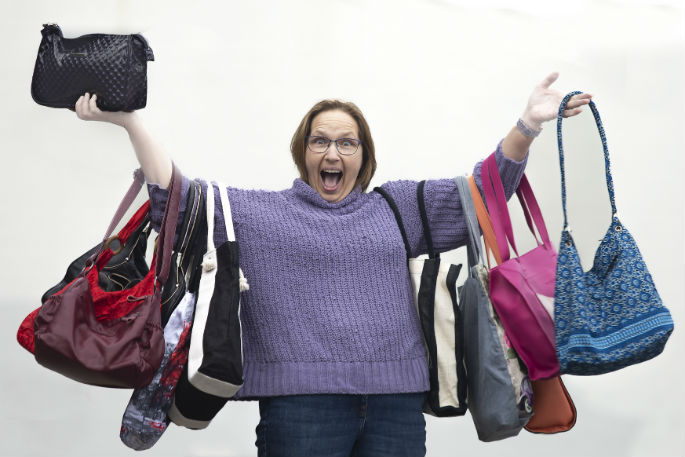 Tampons, shampoo, deodorant, toothpaste and lip balm are everyday items that many women take for granted.
But not everyone in Tauranga can afford these items, let alone has the time to think about buying them, says Tauranga coordinator for It's in the Bag.
The nationwide initiative distributes handbags "filled to the brim" with personal items to women in need over the Christmas period.
Many women flee situations in fight or flight mode, leaving their everyday essentials at home, says Tauranga coordinator Laura Wood.
She is calling on the community to contribute to the cause, saying there is a high number of vulnerable women in "stressful situations" across Tauranga.
Last Christmas, It's in the Bag Tauranga distributed more than 200 bags to a range of organisations.
This year, they will drop handbags to the Tauranga Women's Refuge, Awhina House, Street Retreat, Maketu Community Centre and Shakti Tauranga.
Laura says they already have about 50 bags and are eager to see numbers rise over the next two weeks.
"We are asking for donations of a handbag filled with things that all women need and if possible, some extras that women might want," she says.
"Think about the things you need most in your day to day life. It's for the people in not-so-pleasant situations that need a bit of extra self-care."
Christmas is a time when many women are thinking about providing for their children, not themselves, says Laura.
"This is to focus on the women that are in stress, to let them know there are people out there that care and want you to have a little something for you that you're not sharing with anyone else."
Laura spends the majority of her time volunteering for homeless initiative Under The Stars.
She says last year when she found out about It's in the Bag she couldn't pass up the opportunity.
"The women that started this are so passionate, and so giving how could you not get sucked in?"
It's in the Bag runs until December 1. If you would like to donate to the cause, email: laura@itsinthebag.org.nz
Donation ideas:
Sanitary items, shampoo and conditioner, moisturizer, toothbrush and toothpaste, hairbrush/comb, deodorant, lip balm, tweezers, band-aids, nail polish, fragrance, hair products.
More on SunLive...