Growing strong women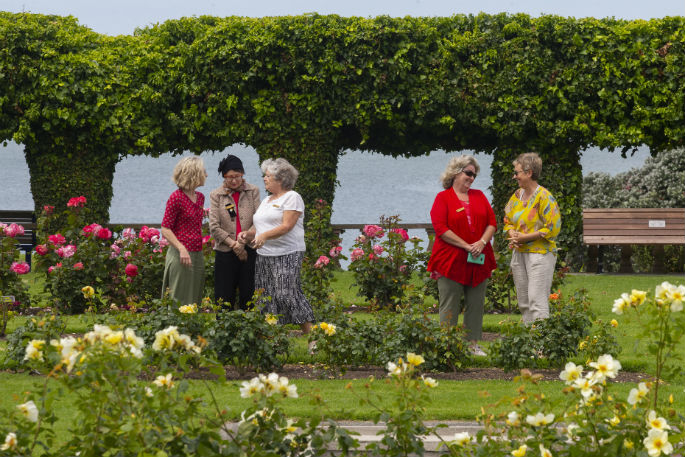 A rose garden commemorating "feminist trailblazer" councillor Gail McIntosh will open this weekend.
Community will come together to recognise Gail's work as a committed member of Zonta International, a Tauranga City Councillor and a National Party MP.
Gail, who was a longtime champion for women's rights, died in January last year.
But now, a bed of Zonta Roses will be dedicated to her today, Saturday November 23, at the Tauranga Rose Garden on Cliff Road.
'Caring, dogmatic and always out for the underdog' is how fellow Zonta members describe Gail.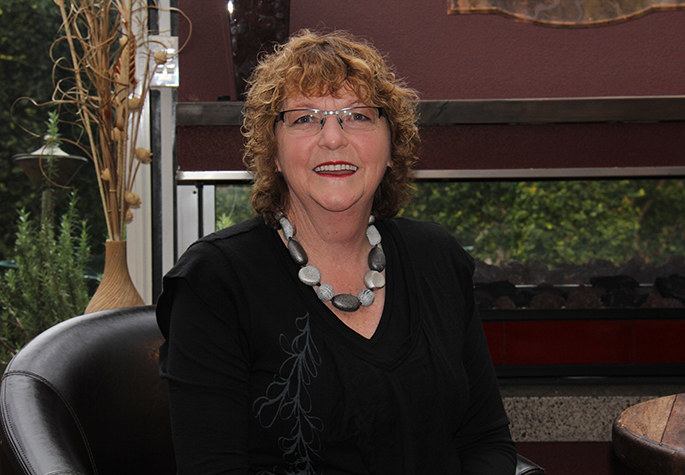 Gail McIntosh
The Tauranga club, which has been running in the Bay for more than 30 years, strives to empower women through services and advocacy.
Gail joined Zonta Club of Thames in 1994, then transferred to the Tauranga club in 2005.
Zonta member Lois Hellings says women's rights was consistently at the forefront of Gail's mind and that she was an active member of the club till the very end.
"A spade is a spade with Gail and her intelligence was very hard to fight with - she was a very reasoned thinker.
"She held most positions in the club – from treasurer to president. She was always there, willing to help, and always available. Even when she wasn't well, she worked so hard."
Fundraising at markets, speaking on behalf of the club, running meetings and yarn bombing trees in Greerton were a handful of the many Zonta projects Gail took on.
"Nothing was too much for Gail. Rain, hail or shine she was there raising awareness for women's rights," says Lois.
The accountant was elected MP for Lyttleton in 1990 and was awarded the New Zealand Suffrage Centennial Medal in 1993.
Years later, she also worked closely with Tauranga MP Simon Bridges as the "most amazing" election manager.
Simon says it will be a privilege to attend the dedication on Saturday.
"She was full of life, energy and never left you not knowing what she was thinking. Amongst many things she did, she was a great support to me as National MP," says Simon.
"She didn't let any man get in her way, she put herself forward and stood up for what she believed in."
Former Tauranga City Councillor Leanne Brown agrees, reiterating Gail was feisty and strong-willed.
"You knew where you stood with her, it was one of her qualities.
"She was a big supporter of strong women, women in governance, equal rights and I miss her every day," says Leanne.
People close to Gail also spoke of her love for the Silver Ferns, impeccable bridge skills and adventures as a trolley-bus driver in Wellington.
"She was a woman full of surprises. You'd find her on the sidelines cheering wildly at the netball and watching darts on TV," says National Party colleague Maree Brooks.
Other involvements of Gail's included being the treasurer for the National Council of Women from 1996-2000 and serving on the Bay of Plenty District Health Board from 2010.
Lois says this rose garden is a spot for people to come and say "gidday" to Gail.
"She was such a strong part of so many communities, so I would hope that people recognise this as a spot to come and talk to her – that's what I'm going to do.
"Gail has been missed a lot, we at Zonta are all pretty devastated because very few of us realised how sick she was."
Before her death, Gail planned to establish a garden in Tauranga commemorating women's suffrage.
"But we decided to dedicate this garden to her instead," says Lois.
The ceremony will be held at 4pm on Saturday, November 23, at the Tauranga Rose Gardens. Free parking spaces will be available at Vintage Car Club carpark from 3.30pm.
For more information, contact: shawjv@xtra.co.nz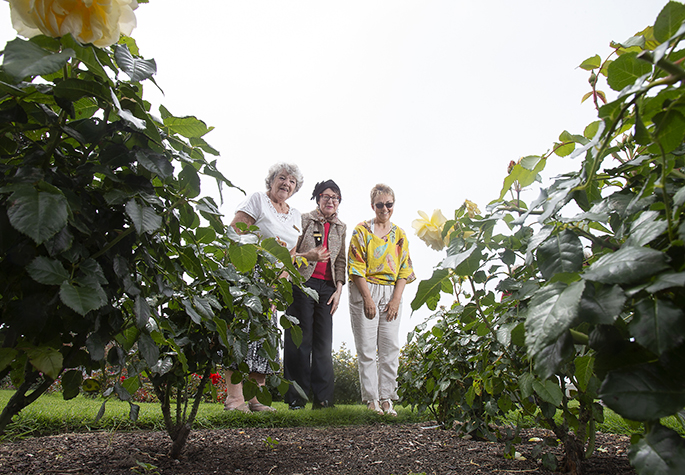 More on SunLive...