Tauranga inspector rescues dumped puppies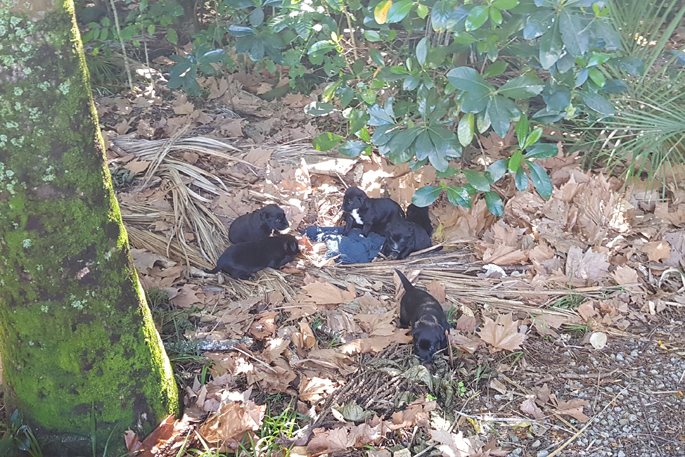 A litter of seven puppies dumped in Gisborne's Gray's Bush Reserve has been rescued after an off-duty Tauranga SPCA Inspector came across them while on holiday with his family.
The puppies were discovered by Tauranga SPCA Inspector Jason Blair, who happened upon them by chance.
"I was out of town, off duty with my family and we had some time to kill. So we decided to go on what turned out to be a very short bushwalk.
"When we arrived, immediately at the entrance of the walk we saw seven puppies all alone."
Although the puppies were lively and alert at just five weeks old, Jason says they were "whining away and obviously missing mum."
Jason and his family immediately decided that they needed a way to contain the puppies to get them to safety, and retrieved blankets from their car which why used to create a make-shift sling.
Taking the puppies straight to SPCA's Gisborne centre, Jason says they received a very warm welcome from staff who were amazed to realise he also worked for the organisation.
Sadly though, they were not surprised by his discovery – the litter is the third in a short space of time to have been found dumped in the area and taken into SPCA's care.
"We have had a run of puppies getting dumped in Gisborne," says SPCA Gisborne centre manager Lindy Magee.
"Unfortunately, it is not a rare occurrence in our region, but in the last three months, it has been more frequent.
"With summer on its way, sadly we are anticipating even more unwanted litters being dumped."
The litter for four males and three females received immediate treatment from SPCA vets and fortunately were found to be healthy.
Named Ena, Dio, Tessera, Pente, Exi and Efta by centre staff, they have just returned to the centre from foster care and are doing well, says Lindy.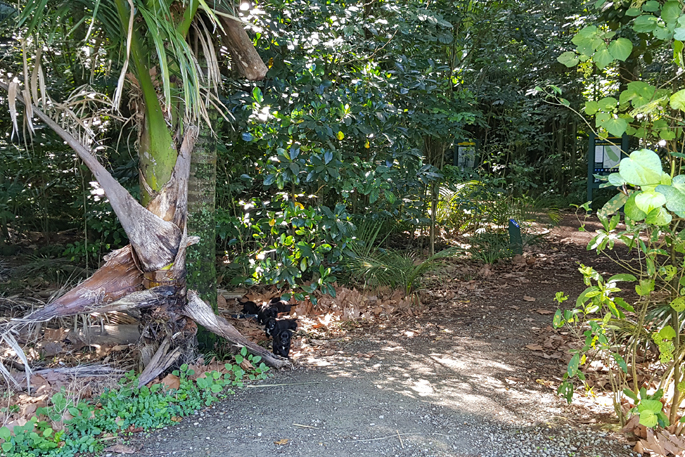 "Despite being abandoned at such a young age, all seven puppies are growing into happy, energetic dogs that will make wonderful pets for some very lucky families."
Lindy urges anyone with an unwanted litter to seek help rather than abandoning the animals.
"We would always prefer that animals are brought to us rather than dumped," she says.
"We won't judge you – all we want is what's best for the animal."
The puppies have now returned to the SPCA where they have been vaccinated, microchipped and desexed, and are ready to be adopted to loving forever homes.
More on SunLive...