Mayor relieved Durham Street open again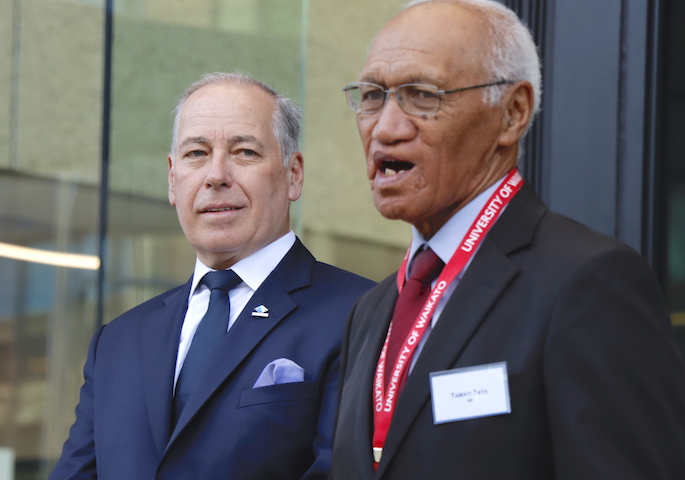 Tauranga Mayor Tenby Powell is "relieved and delighted" that Durham Street has reopened.
Durham Street and Durham Lane were officially opened today by Kaumatua Tamati Tata and Tenby.
The project has been a 16 month redevelopment of extensive and complex upgrade works that ran into delays.
As part of the project, a significant amount of work took place underground, future-proofing the area. This included the renewal of 650 metres of water pipes, 300 metres of gas lines and 150 metres stormwater pipes, as well as sewer and electric services upgrades.
Tenby says he doesn't know what the specific issues are that caused the delays.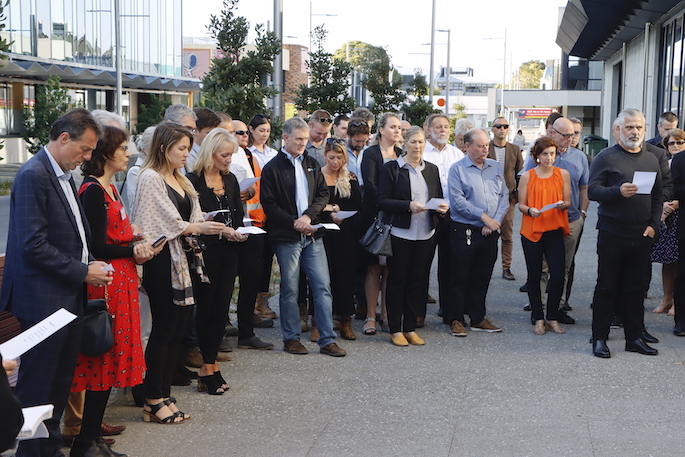 "The vast majority of that street exists underground and I think when cities are reasonably old, well it's reasonably old in terms of the infrastructure under there and the reticulation services, and I think they discovered things that they didn't know were there and it caused a lot of problems.
"I've drawn a line under all that and we're just looking forward.
"If we look to the future it's a very quiet street now, but in the future is when this campus has a thousand plus students, there could be a really vibrant student enclave down there that will spill to the CBD and I think that will be tremendous."
The new street layout features 1690 plants, and new wooden benches and lighting, while the narrower, raised road provides improved pedestrian accessibility.
"The street is inviting and presents a people-focused environment our city hasn't experienced before," says Tenby.
"This upgrade has already improved the look and the dynamic of the city centre and ties in nicely with the new University of Waikato campus."
Waikato University director of regional engagement, Joseph Macfarlane says it's great to have Durham Street and Durham Lane open
"It was great to open the building earlier in the year in March, but opening the building and activating the building was one thing, but activating the spaces around it is the necessary next phase so, we're delighted actually."
"It's so beautiful and a lovely complement to a lovely campus.
"We hope that the students and the wider community appreciate the improved access to the campus and around the city."
The delays and interruption did have a significant impact on businesses on the street and Tenby says the time it has taken is regretful.
"I don't underestimate the impact that it's had, in fact I've talked with a couple of them I know that a number have shifted or they've had to shift.
"I think looking forward we just need to do things in a very different way and we need to be more communicative particularly with local residents about what we're doing and what the plan is in.
"If we run into difficulties and things happen then we just need to be open and transparent about what those problems are and how we intend to deal with them.
"The upgrading of Durham Street and Durham Lane, the Farmers development and other city transformation projects will energise our city centre, and create a better experience for residents and visitors which, over time, will support economic vitality.
"We'll see a very different landscape in five years, that's for sure."
More on SunLive...