Pleas for people to slow down on Tauranga roads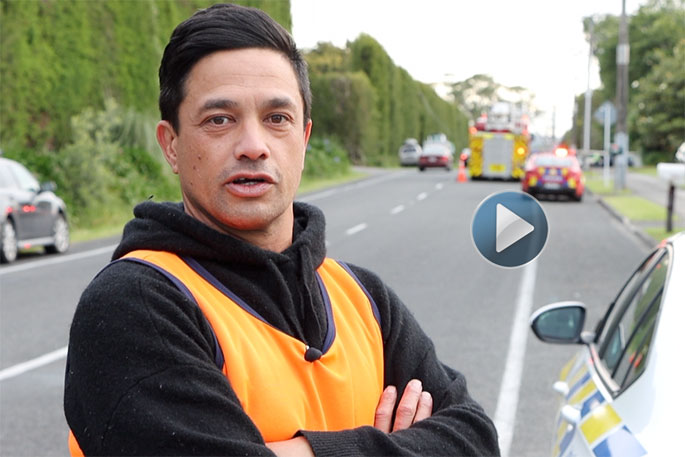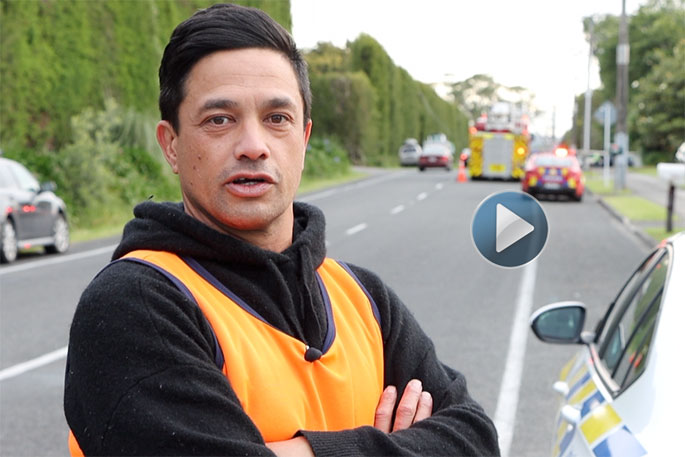 Click the image above to watch the video
Residents are appealing for people to slow down on Matapihi Road.
The plea follows two serious crashes on the Tauranga road, in two weeks.
Daryl Thomas lives in the area and approached SunLive on Tuesday evening after two cars crashed on the road before one of the vehicle hit a power pole, snapping it off at its base.
No one was seriously injured in the crash, but the damaged sustained to the vehicles and the pole forced police to shut down the road for about two hours.
The crash resulted in damage to low and high voltage power lines.
The network power has been restored following the crash but there has been some customers who have suffered damage inside their homes.
Powerco Network Control Manager Phil Marsh says around 40 customer homes had been affected. The electricity supply has been isolated for these customers and electrical inspections are occurring now.
"We advise those affected customers to ring their retailers (who you pay your power bill to) if they have any issues in the first instance.
"Customers should also take photos of any visual damage in their homes."
Phil says this is a timely reminder to treat power lines as live at all time.
He says keep at least four metres away from power lines as downed power lines can kill and cause serious injury.
This is the second serious crash on Matapihi Road in two weeks.
On Thursday, November 14, the road was closed when two vehicle crashed near Russley Drive.
Police say one person was reported to have sustained serious injuries in the crash.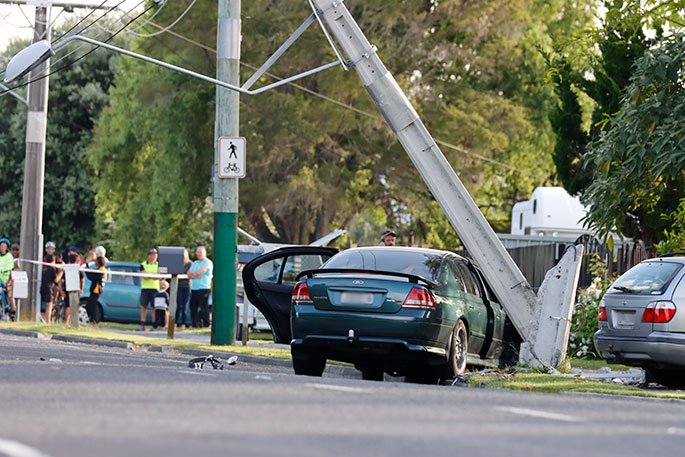 Daryl Thomas was just sitting down to watch the 6pm news when he heard a car come flying down by where he lives and the "power was cut off all of a sudden".
"I ran straight outside, looked down the road and saw a car had taken out a power pole.
"First looking at it, I thought someone must have been badly injured, but luckily no-one was.
"Cars have been speeding past here for weeks now. It's quite dangerous because there are a lot of tamariki that play on the road.
"Please, just slow down whanau. Stick to the speed limit. There are a lot of children down here who play with balls. Slow down and be safe. We want our whanau to get through Christmas."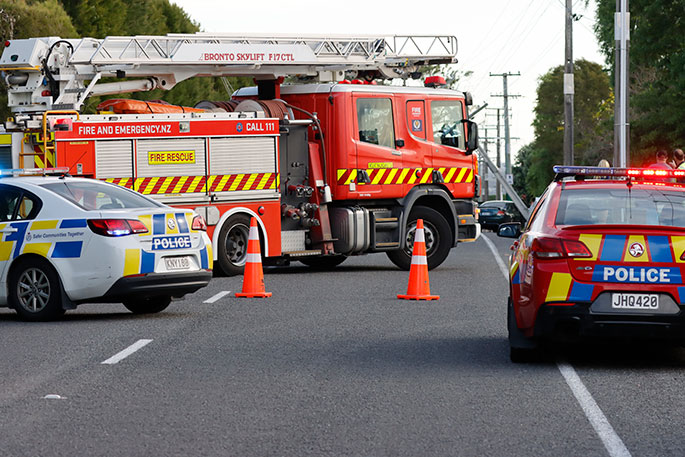 More on SunLive...