Tauranga woman pushes for better dog control in NZ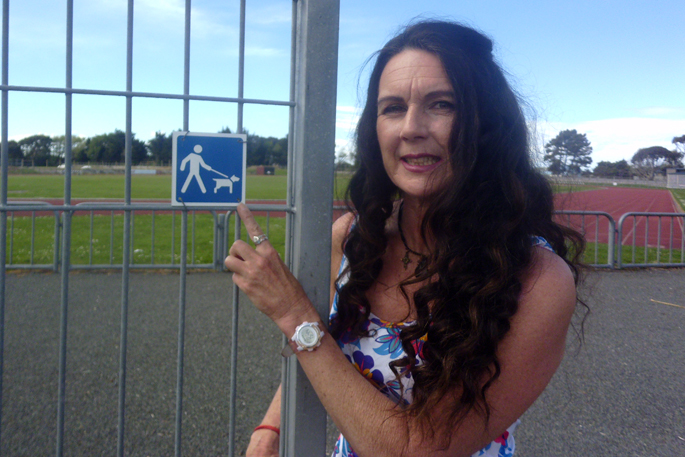 A Tauranga woman is on a mission to improve dog control in New Zealand.
Wendy Baker has raised a petition to parliament requesting the government take serious action to reduce dog attacks.
She's been advocating for dog control since 2009.
"I've been concerned and campaigning for a better New Zealand as far as dog control is concerned since 2009.
"I consider myself to be an advocate for better dog control in New Zealand. "
Wendy says there are too many dog bite injuries in New Zealand every year.
In 2018, ACC statistics show there were 13,954 claims related to dog bites and 14,654 in 2017.
"Every year there are thousands of dog bite injury claims. My petition asks that the government initiates a national education campaign regarding responsible and safe dog control."
Wendy has been a victim of a dog attack and says no one should have to experience that.
"I was running past a rural property and the dog was not contained properly on that property, and it ran out at me and attacked me from the side.
"You can imagine how that would have given me a shock because it's not just about the injury, it's about the shock of something.
"I don't think people understand the impact that a dog attack or a dog bite can have on them, especially if it's out of the blue and it's not to be taken lightly."
The incident occurred in 2011 and Wendy says this caused her to campaign even more for her cause, but it's not just about her experience.
"This is about the broader general picture of as a nation it's impacting thousands of people per year.
"This is not just regarding dog bite injuries, it's the fact of general overall responsibility and respect for other people and their animals and being considerate and understanding that other people have different recreational and personal lifestyles."
She would like to see dogs contained on properties correctly and not intimidating people by barking as well as dogs being leashed when they approach someone if they have been off lead.
"I just feel that it's so important for people to control their dog effectively whether on a private property or in public.
"You don't know how that person's going to respond and you don't know how that dog is going to respond.
"It's just an appreciation that people may not want your dog near them."
The Tauranga City Council requires that people place their dog on a lead when approaching people or other animals.
TCC's website says Tauranga currently has more than 13,000 registered dogs, which is one dog for every ten people.
Wendy says she knows there are a lot of responsible dog owners but there are people who aren't.
She says part of good dog control is understanding each council's by laws for dog control and the Dog Control Act 1996.
Over the years, Wendy has also encouraged councils to erect more signs in public places about dog control laws and has been successful.
More on SunLive...