Forgetting to give-way most common for failing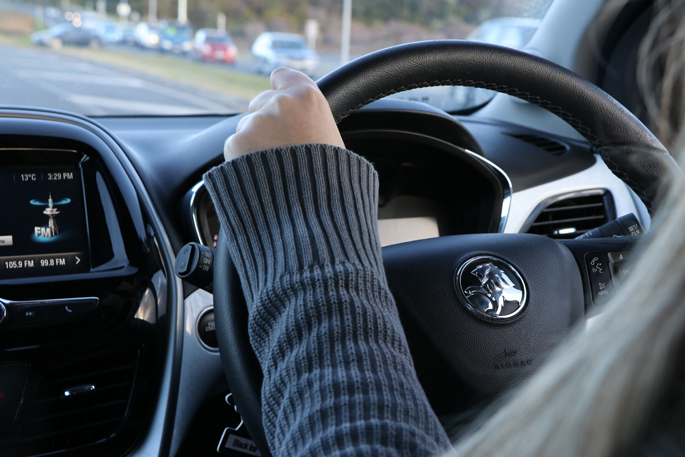 Forgetting to give way is the most common reason for Kiwis failing their driving tests, accounting for one-quarter of all immediate failures handed down.
Vehicle Testing New Zealand – the company that carries out all practical driver testing – says more than 250,000 people were expected to go for a practical driving test this year.
A third of those – more than 83,000 – would fail.
After forgetting to give way, travelling 10km/h over the speed limit was the next most common reason for failing, at 22 per cent.
Not stopping at a stop sign accounted for 17 per cent of failures.
Fifteen per cent of failures were because of drivers not checking their mirrors or blind spots when required, while 10 per cent were due to drivers travelling between 5km/h and 9km/h over the speed limit for less than five seconds.
VTNZ driver testing manager James Law says new drivers had to understand the importance of giving way and keeping to the speed limit.
"Road safety is more than just roads," he says.
"We want to ensure newly licensed drivers are as ready as they can be for New Zealand roads and conditions."
Law urged new drivers to look at the main reasons people failed their tests and work on those 'to improve their driving and their chances of passing the practical driving test first time'.
In 2018, Hamilton teen Michael O'Brien failed his restricted licence test because the fuel light came on partway through.
VTNZ later apologised to him, saying the testing officer had made an error and he would be allowed to re-sit the rest free of charge.
His experience prompted a slew of drivers to speak out about their test experiences, saying they were failed for bumping the curb while parallel parking, indicating too long, or waiting too long at intersections.
However, AA driving instructor Michael McCann says the testing process was fair and there was more chance of people failing because they made a mistake than coming across an unreasonable testing officer.
Pass rates for those sitting their full tests were higher than for those sitting their restricted, at 75 per cent and 55 per cent respectively.
Law says that showed 'the benefits of training and spending time mastering the road rules."
More on SunLive...