McDonald's workers in for pay boost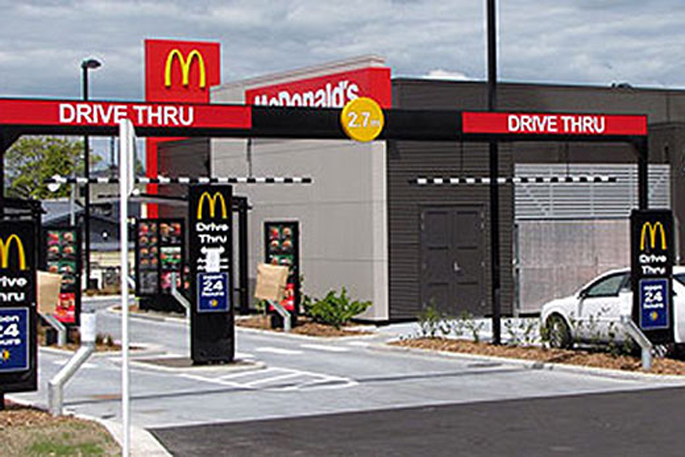 Tens of thousands of McDonald's workers are in for boost to their wallets after they were found to have been underpaid in a nationwide payroll bungle that's expected to cost billions of dollars to fix.
The Unite Union announced today that it's reached an agreement with the fast food giant to pay out staff over the past 10 years.
It's one of hundreds of private and public organisations embroiled in the botch up, which stemmed from annual leave entitlements being miscalculated after the Holidays Act was amended in 2003.
Unite Union national director Mike Treen told the union's AGM today that McDonald's will pay about 60,000 workers for unpaid leave entitlements going back a decade.
"If the cost to McDonald's is at least $500 a year per worker, which I think it is, then the amount of money they will need to pay back is in the order of $45 million. And I think that that may be just a base-line figure - it may well be more than that," he says.
McDonald's is the country's largest private employer, but it's not the only business which has been caught out for botching its workers' holiday pay.
Government officials estimate up to 760,000 people could have been underpaid across the private and public sectors as a result of payroll errors, with the total cost topping $2 billion.
"In some sectors the numbers are truly staggering - the health boards estimate they owe their staff $650 million," says Mike.
"New Zealand Post has put aside $38 million for their remediation. And it's money that should be paid back to all workers."
Mike doesn't believe that all major private sector players will come up with the money voluntarily and says the government needs to do more to ensure workers get paid.
While the Ministry of Business, Innovation and Employment is currently auditing around 150 businesses, Mike says the ministry was not looking into other major employers including Armourguard, Burger King, cinema chains or call centres.
Labour Inspectorate national manager Stu Lumsden says that as of June 30, 155 of the country's largest employers were being audited.
"Eighty-four of those employers have paid $90.4 million to 160,000 employees. We've found all employers pretty much have had a problem with their Holidays Act calculations and we're encouraging all employers to have a look at their systems and pursue remediation for their staff."
He says once the ministry had finished auditing the current 155 organisations, it would turn its attention to other employers.
McDonald's Grey Lynn employee Ronald Clayton hopes he will be getting a welcome bonus to his $18.55 an hour pay packet.
"You kind of just assume that McDonald's being such a big company it'd be experienced with stuff like this," he says.
"It's something that we're entitled to and it's something that should just happen automatically."
A statement from McDonald's says it's signed an agreement with the ministry regarding annual leave remediation and has spent "tens of thousands of hours" on the "hugely complex project" in order to ensure its calculations are correct.
With the agreement in place, it can now begin doing calculations for individual employees.
More on SunLive...