What's on - Historic Village market, guns and runs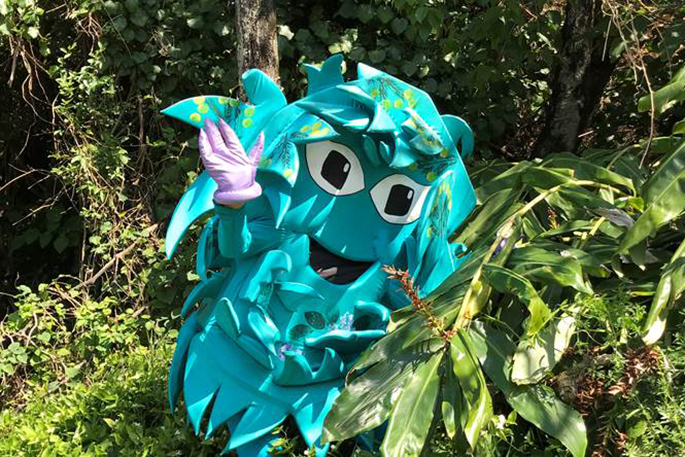 Kia ora and welcome to Sunday. Morena koutou. He ra tino ataahua.
Expect fine spells today with drizzle from this evening, with northerlies. It's a one-layer-clothing day, with an expected high of 21 degrees and an overnight low of 16 degrees. Sunset is at 8.06pm.
Monday is forecast to have periods of rain clearly in the evening, with westerlies and the temperature dropping to 8 degrees overnight.
The Waihi Beach Sunday Market is also on from 9am – 1pm at Wilson Rd, Waihi Beach. Come and meet Woody the Weed and learn about the pest plants that are a real issue in the local area.
Nearby in Waihi is the Hope Walk which will be happening from 10am – 1pm, meeting at the Waihi Memorial Hall.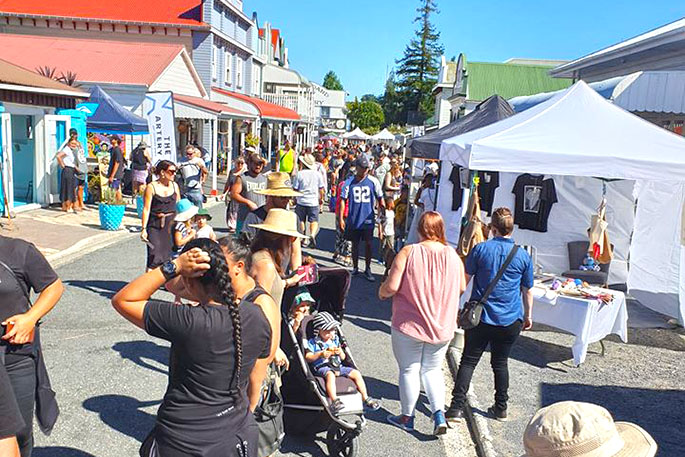 The popular Historic Village Market run by Bethlehem Te Puna Lions is on today from 8am – 12pm. Come for a relaxed wander around Tauranga Historic Village in 17th Ave.
The Kids, Bumps & Babies Market is happening today from 9.30am – 12.30pm at the Waipuna Park Pavilion in Welcome Bay. Come and find everything from second hand pre-loved items to new and handmade items, slushie truck, and fundraisers. There is also a free bouncy castle. More here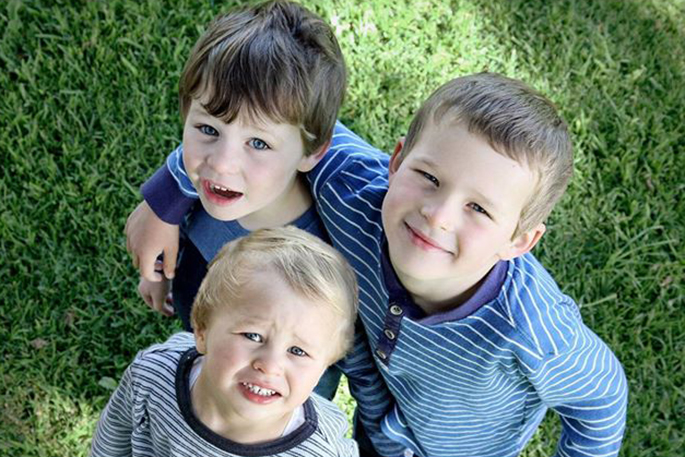 Come and support a youth diabetes fundraiser event at Fergusson Park.
Feeling like going for a run today along the waterfront? Lions are organising the 'Lap the Map for Diabetes' today at Fergusson Park, Matua. Dress in blue for diabetes and walk or run from 10am – 2pm from Fergusson Park along the waterfront to Kulim Park and back, with spot prizes. Prize giving and auction will be held at 2.30pm. There will be a barbecue and stalls available. Entry fee is only $5 with proceeds going to Diabetes NZ Tauranga Youth. Come and support youth living with Type 1 Diabetes. More here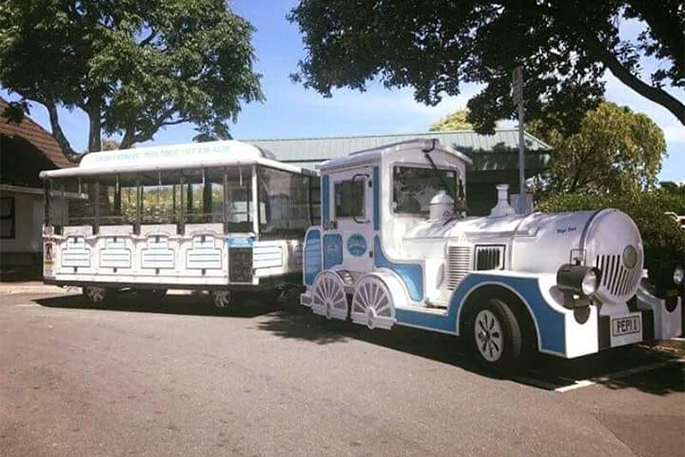 Next to Coronation Park is the Pepi Toot train which will be out about today and tomorrow from 10am – 2pm with 30 minute rides, leaving from Salisbury Ave outside the Spongedrop Cafe. All aboard! Toot! Toot!
Also at Mount Maunganui today is the Mental Health Awareness Meet and Cruise with Limitless Car Scene, meeting at 1pm, the travelling to Papamoa Plaza and on to Whakatane. More here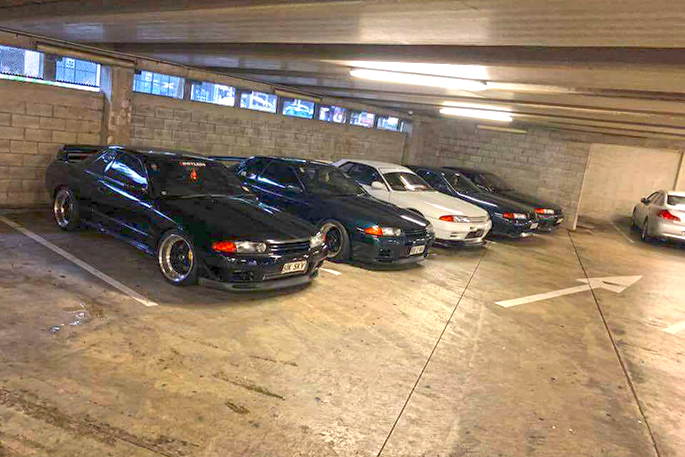 Today is the last day to get your entries in for the Simply Short Play Festival at Te Puke Repertory Society. Write a ten minute play. If selected your play will be performed in March 2020. Enter here
Parent to Parent are hosting a Christmas Party at the Oropi Hot Pools Café & Spa today from 11am – 2pm. Come and meet other parents for a fun family day out and bring a shared lunch with a favourite Christmas treat.
Stuff the Bus today from 11am – 2pm at PAK'n SAVE Cameron Road Tauranga. Bring along non-perishable food, clothing, presents and donate it all to local charities. More here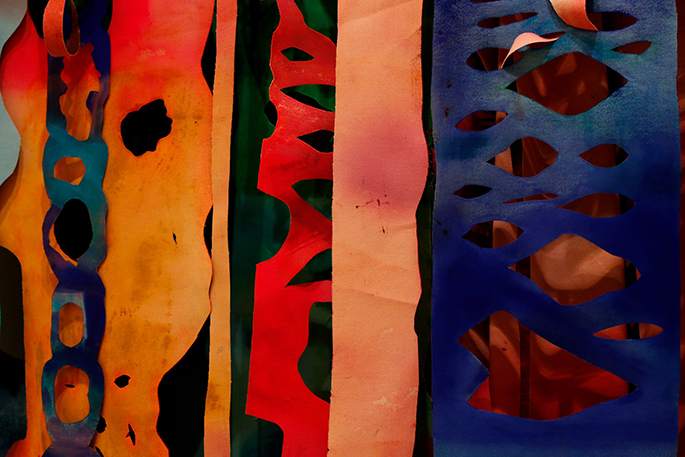 The Miles Art Award is now open for entries. Submissions are online. This is the sixth instalment of the biennial awards, with the exhibition to be held at the Tauranga Art Gallery from March 14 – June 7, 2020.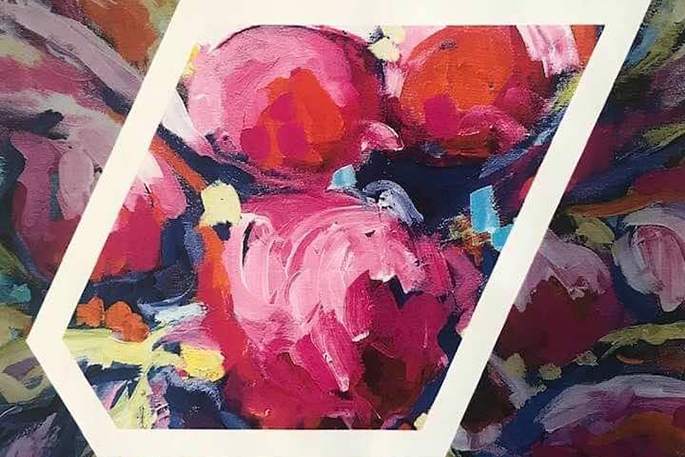 There are exhibitions on today at Tauranga Historic Village. Check out 'Passion with Paint', a group exhibition from Sue Mac Dougall, Suzy Cels, Jenn Brotherton and Melody Downie at the Incubator Creative Hub.
Over 70 skateboard decks are on display at The Incubator Creative Hub. Embellished and painted from artists around New Zealand, the exhibition launched on Friday November 1 and runs until November 26.
Have a go at playing underwater hockey at Baywave from 5pm – 6pm today. Underwater Hockey is a six-aside sport played on the bottom of a swimming pool. Players use a mask, snorkel, fins and specially shaped sticks to push a plastic-coated lead puck into the opposition's goal. More players are needed.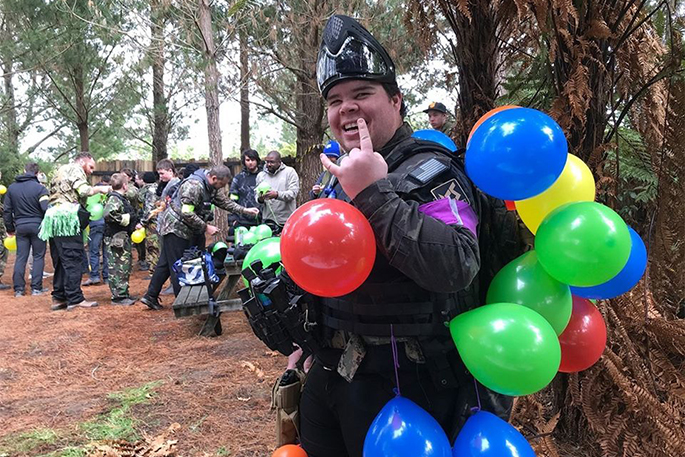 Tauranga Airsoft Club are hosting a game day today from 9.30am – 3pm at the TECT All Terrain Park in Whataroa Rd. Bring yourselves and bring your mates. More here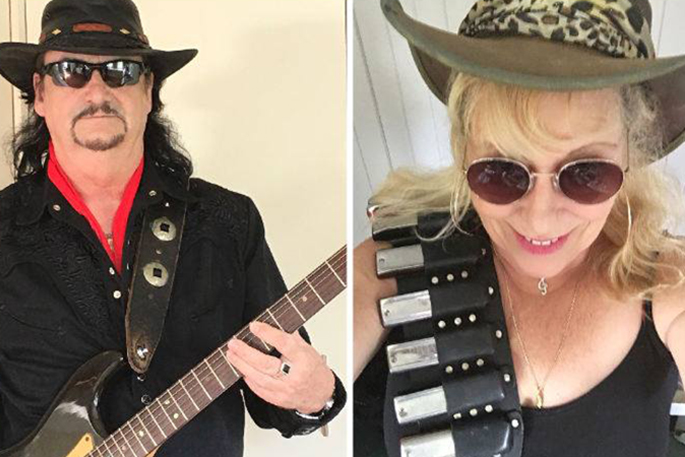 At The Black Sheep Bar & Grill in Whakamarama, the Brown Dog and Muttley Duo will be having a hoedown time from 5pm – 8pm.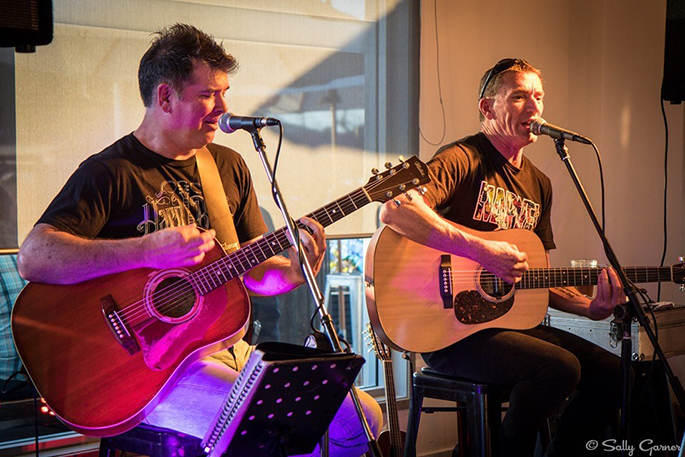 Come check out The Anzacs as they return to Jack Dusty's to play live today from 3pm till 6pm.
For more of what's happening around the Bay:
Accordion-Keyboard
Old time music-makers, Welcome Bay Hall 1-4pm. $3 entry & Ladies a plate please. All welcome. Ph Ces or Joy 544 3849
---
Bible Seminar
1:45pm Greerton Senior Citizen's Hall, Maitland St, Greerton. Title: Revelation 101, a guide to understanding the book. Interactive, Q&A. All welcome. Mary 573 5537
---
Croquet
Tauranga Domain, Cameron Rd, 12:45 for 1pm start, Sun, Tues, Fri. Beginners welcome. Peter 571 0633
---
Golf Croquet
At Croquet Mt Maunganui, 45 Kawaka St; Tues, Thur, Sun; 9:15am for 9:30am start. Ph Nev 07 575 5121
---
Historic Village Market
17th Ave, 1st & 3rd Sunday of each month, 8am-12pm, wet or fine. A Bethlehem Te Puna Lions Project. Ph Bernie Allen 021 0422 612
---
Irish Dancing Open Day
Scoil Rince Ni Ghabhann Irish Dance Tauranga are holding an open day. All ages welcome. 12-2pm Tauranga Rugby Sports Club, Cameron Rd. www.facebook.com/SRNiGhabhann
---
Mah Jong Te Puke
Thursdays & Sundays 12:45-4pm. All players visitors & beginners welcome (free lessons). Te Puke Lyceum club rooms, 8 Palmer Pl. Ph 027 430 6383
---
Messy Church, Holy Trinity
3rd Ave/Devonport Rd 4-6pm Theme: Christmas. Activities, short Christian story, simple meal GF, vegetarian options. All free. Children accompanied by adult. Ph 576 7718
---
Radio Controlled Model Yachts
Sun & Thurs 1:30-4pm, in pond behind 24 Montego Drive Papamoa, sailing Electron Yachts for fun. Adult beginners welcome. Graham 572 5419
---
Rotorua Festival Of Gardens
Visit & enjoy over 40 beautiful gardens in Rotorua 9am-5pm. $45pp from Palmers Rotorua, McLeod Booksellers or Living Colour Rotorua. Go to www.rotoruagardens.org.nz
---
Sunday Stitch Workshop
Textile Art casual get together. Create treasures with Kristy Clegg. First Sunday of month, 10am-1pm. $10. The Artery, Historic Village. Info@www.theincubator.co.nz. Ph 571 3232
---
Tauranga Theatre Organ Society
1pm, Baycourt Theatre, 38 Durham St. Hear & play the Mighty Wurlitzer Organ. All welcome. Ph 552 0243
---
Tauranga Underwater Hockey Club
Have a go at underwater hockey at Baywave at 5pm. No experience needed. Just come with your togs & we'll provide the gear. https://www.sporty.co.nz/taurangauhc emailtuwh@gmail.com
---
Tauranga Writers Sunday Focus
Angie Belcher, accomplished travel writer, gives tips, motivation, written & practical exercises to help your own travel writing. Greerton Library 2-4pm, cash $10, TW members $5
---
TePuke Country Music Club
1pm at Te Puke Citz & RSA Club. All welcome. Ph Gayle 573 8255
---
The Sociables
A group of males & females in 30s/40s/50s age group that meet up to dine out or go for bushwalks etc. Ph 022 012 0376
---
Travel Friendship Force
Interested in international travel with home hosting? Tauranga Western BOP Friendship Force is part of a worldwide organisation! Ph Barbara 574 5711 or Jonathan 572 2091
---
Wanganui Girls' College OGA
Tauranga Branch Christmas Luncheon "Daniels in the Park" Memorial Park, 11th Ave, 11am. Past students welcome. Ph Pauline 548 2110
More on SunLive...