Fuel for the mind and imagination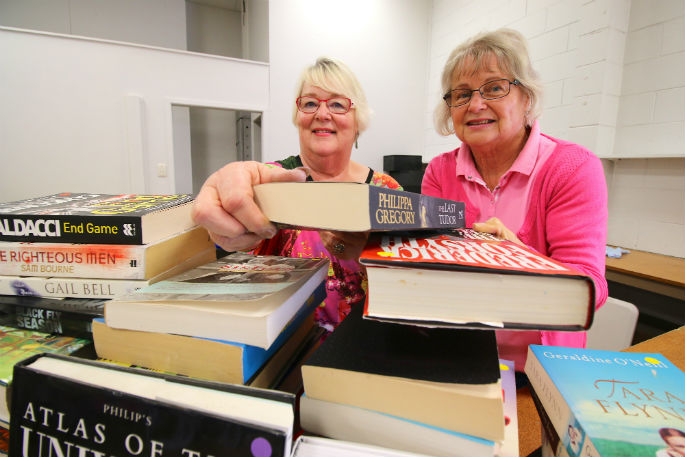 There's one bloke who enjoys jigsaws. He would; he's on home detention and he has plenty of time on his hands.
Electronic monitoring means he can't be at the three-day Tauranga Harbour City Lions book fair starting Friday, November 22.
But he might have an agent buying up on his behalf - picking over the masses of jigsaws for sale on the day.
Then there was the woman who bought a jigsaw for just one dollar – you can pay anywhere from $10 to $150 retail. An 18,000 piece is for sale online at $499.99.
Our woman returned to the book fair in a huff because one piece was missing from her $1 puzzle.
Then there were 460 banana boxes of books that suddenly landed on the 17-strong team of Harbour City Lions when another book fair didn't happen.
"It was great to have them, but it created some stress," says Lion Christine Curry.
It could easily have been one banana box too many. Such are the variables of running a book fair.
And after all, the 17 Lions have been giving three days a week since the end of July to make the fair happen. It's a long, tedious task sorting, categorising and pricing books – "We like to think we aren't overpriced on anything."
This year the Lions are giving consideration to the kids and elderly.
"The book fair opens at Tauranga Racecourse at 1pm on Friday, November 22. The earlier start means older people can get in before the crowds."
And the Lions aren't interested in making money from kids.
"There are so many beautiful books for children, so they can have ten books for $1. We want children reading.
"We are absolutely loaded with books, DVDs, CDs... and jigsaws."
Apparently women buy the jigsaws and take them home to occupy idle husband hands.
"We have a feeling it will be our biggest book fair ever. And so we will continually be replenishing the tables with books throughout the sale."
Every cent of the proceeds from the Harbour City Lions book fair at Tauranga Racecourse finds its way back into the community. Recently they contributed $16,000 towards emergency lights for the fire brigade. The lights are also used by police and ambulance.
The book fair is open 1pm-8pm Friday, November 22. It is also open from 9am to 4pm Saturday and Sunday. The sale is behind the main stand at the Tauranga Racecourse. There are signs to guide you from the main gate on Cameron Road.
"An extraordinary array of books," says Christine. "Something for everyone. We will have EFTPOS but bring your own bags."
More on SunLive...