Katikati company gets green light to grow cannabis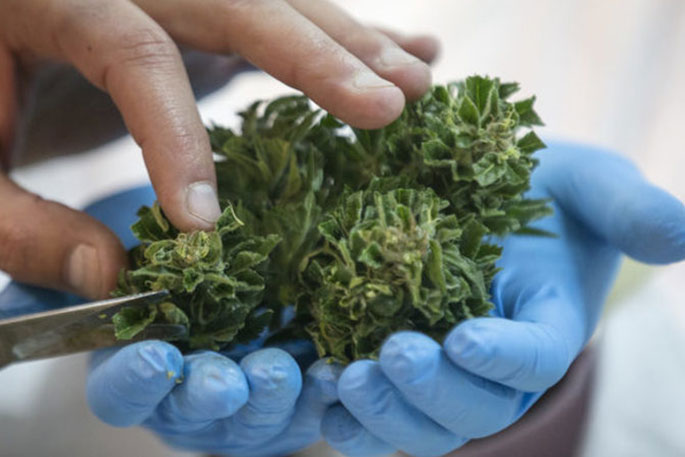 A new medical cannabis firm based in Katikati has been quietly positioning itself to make a significant impact on the New Zealand pharmaceutical market and local horticultural industry.
With two Medsafe cultivation licences to grow medicinal cannabis secured, Eqalis Research Ltd is poised to produce a range of plant-based pain relief products for the New Zealand market.
Major investors in Eqalis include Alan Bougen, the co-founder of Comvita, Murray McBride, large-scale Kiwifruit grower and founder of BayGold, and Tony Ponder a director of Southern Produce and the chairman of the Avocado Growers Association.
Eqalis managing director Greg Misson believes that the deep expertise and experience amongst the Eqalis shareholder group covering horticulture and high value natural therapeutic products will be the key to building Eqalis into a Bay of Plenty success story which will include expansion into global markets.
"Confidence in Eqalis is high; we are the first Bay of Plenty medical cannabis firm to secure not one but two growing licenses, with the aim to improve the health and quality of life of New Zealanders suffering from chronic illness and pain."
Alan says Eqalis has a solid foundation of clinical expertise.
"My passion has always been in the wellness area, combining the best in nature with science. This business model aligns with my values and I'm excited to be part of an industry that can help so many people."
"It is vitally important, and more so when establishing a business in a new category, that our people are aligned with their values, goals, and motivations in order to develop a driven culture of transparency, tenacity, agility and innovation," says Greg.
The Bay of Plenty is renowned for its world-class horticultural industries.
The soils and climate are amongst the best in the world for the production of cannabis products.
"We are developing a smart, sustainable industry in our region that will benefit all New Zealanders," says Greg.
Eqalis has a global team of experts in the field of medicine and pharmaceuticals as well as horticulture. Lead researcher, Elizabeth Plant, is one of New Zealand's most experienced pharmacists, a government policy expert and senior contributor of multiple regional and national medical agencies.

"Medicinal cannabis products are a viable and safer alternative to strong pain medications - international research confirms this. It is important for Kiwis to know that a huge amount of science goes into the growing and cultivating of medical cannabis to ensure it is safe and effective," says Elizabeth.
Greg says since Eqalis' inception earlier this year, they have built a world class GMP growing facility in a building in Katikati, where they control every aspect of the growing, cultivation, extraction, manufacture and distribution process.
Most Kiwis support medical cannabis reform with recent research from the Australasian Sapere Institute* indicating 1 in 5 are struggling with chronic pain conditions, and nearly a quarter of a million Kiwis are taking frequent pain medication.
Eqalis is well prepared for the change in legislation due early in 2020 to enable them to begin producing and marketing their products.
More on SunLive...