Ziggy Alberts to perform at Soper Reserve in 2020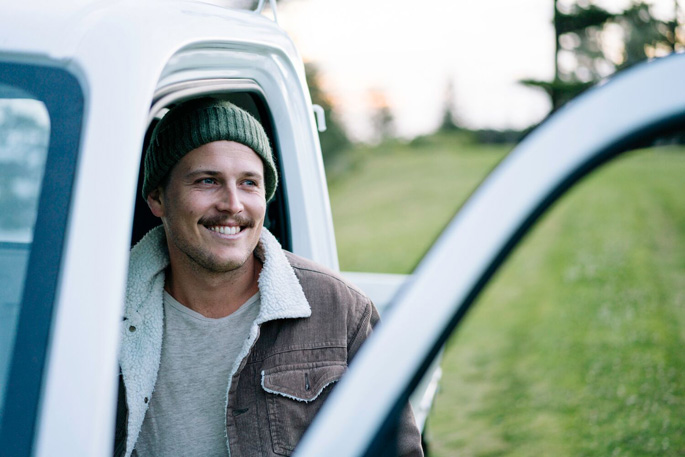 Singer-songwriter Ziggy Alberts has released five records, started his own label Commonfolk Records, played sold out tours across the world, and his music has effortlessly amassed millions of listeners worldwide – at only 25 years old.
Now, Ziggy is set to head back to New Zealand for a show in Tauranga at Soper Reserve on January 3 2020.
His stop in Tauranga is part of the 'Laps Around The Sun World Tour'.
The last time he was in New Zealand was at the start of this year. Ziggy says it's been a massive 12 to 18 months just gone, and since December he's done 'something like a hundred and twelve show, maybe more'.
"It's been huge. And so it was only early this year that I was in New Zealand doing shows and they all went really great, so it's a really cool thing to be able to come back to New Zealand within the same year cycle because previously I have done some small shows, small tours in New Zealand, but couldn't necessarily make it back every year – which is a bit rude considering it's just across the ditch. So I'm just really excited to come back and play new work, play old work, new songs, old songs, and just have a good time with everybody."
Within his music, Ziggy says he touches on a lot of personal reflection.
"Because of my environment growing up – I've always been a surfer and always been in the ocean. So there's a lot of themes around nature. I like to try and raise social and environmental issues subtly in songs.
"I think more now than ever, I'm a singer-songwriter and I guess a lot of my work probably is like acoustic folksy stuff is the way I would describe it."
During his live shows, Ziggy says he is pretty interactive with the crowd.
"I think with these shows particularly, it's going to be a really fun kind of like festival vibe.
"I play solo, I tour with a keyboard, I play some electric guitar, play acoustic guitar, but I play completely solo.
"I think fans can expect there to be a lot of sing-alongs and generally speaking, I think that everyone gets along pretty well in my crowds, like it's certainly pretty good energy and we just have a really good time together, so that's what people can look forward to.
"I'm looking forward to getting back to New Zealand, I might even stay for a little bit after, we haven't decided yet.
"I look forward to it. It's always really great."
Ziggy Alberts will perform at Soper Reserve in Mount Maunganui on January 3 2020. For tickets, click here.
More on SunLive...