Bay Twisters' cheer trials open to everyone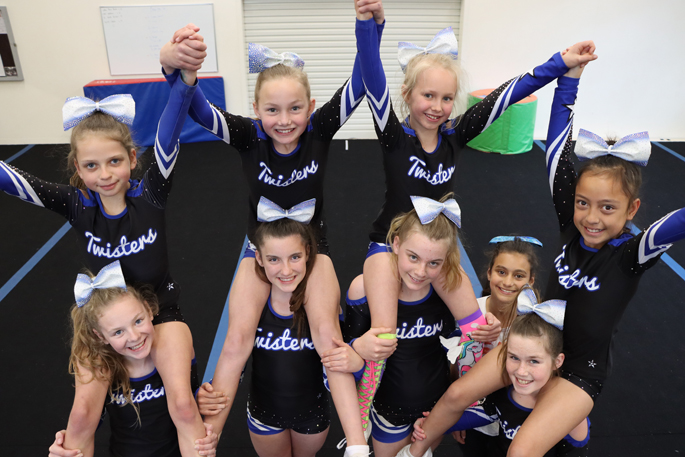 If you have ever thought about becoming a cheerleader now is your chance with the Bay Twisters holding trials.
The cheer club are holding trials for their 2020 competitive teams on Saturday.
Bay Twisters chairperson Rebecca Grigson says people don't need any experience and anyone that tries out will make it onto a team.
She says the only prerequisite is people trying out must be five or older.
"We will accommodate everyone into a team if they want to be part of a competitive team.
"The trials are more about getting to know what kind of skills you have and your coordination.
"It doesn't matter if you're a beginner or you're young, your age or ability doesn't matter.
"We've got some assistant coaches that will show you certain things to do and then we'll assess it.
She says where people are at and what team or level they will be in will be decided at the trials.
Cheerleading is growing in popularity and it teaches participants a range of different skills, Rebecca says.
"It's a sport that involves a bit of everything with dance and tumbling. We do pyramids, we do stunts, and jumps as well.
"It combines acrobatics with gymnastics and dance.
"They also get to learn a lot about trust, because you've got to trust the people that are catching you, if you're a flyer. Trust is a big thing in cheerleading as well."
She says it's a good all round team sport and a lot of their member have made life-long friendships.
"There's kids that have been here and have left because they go to university and things like that and they're still the best of friends with the people that were in their team."
As well as learning new skills and keeping fit cheerleading also provides an outlet for people.
"It's a good distraction from things that might be going on at home or things that might be going on at school, it's a great way to switch off."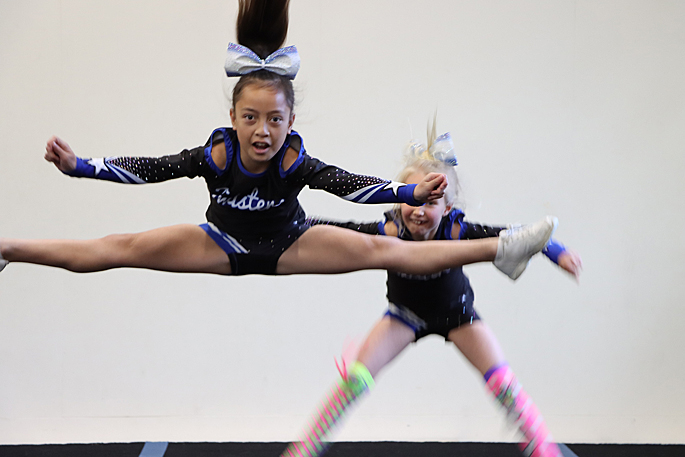 The club are also really keen to get some boys on the team and are hoping some will try out this weekend, Rebecca says.
"We'd love more boys, we haven't got many boys."
There will be boys only tumble classes next year if they're not interested in trying out or competing, she says.
The hope is from these classes boys will get a taste of cheerleading and want to be a part of a team.
Trials are free and start a 9am on Saturday, November 16 at 65A Maleme Street, Greerton.
For more information email: rebecca@baytwisters.co.nz
More on SunLive...