Toddler's death described in murder trial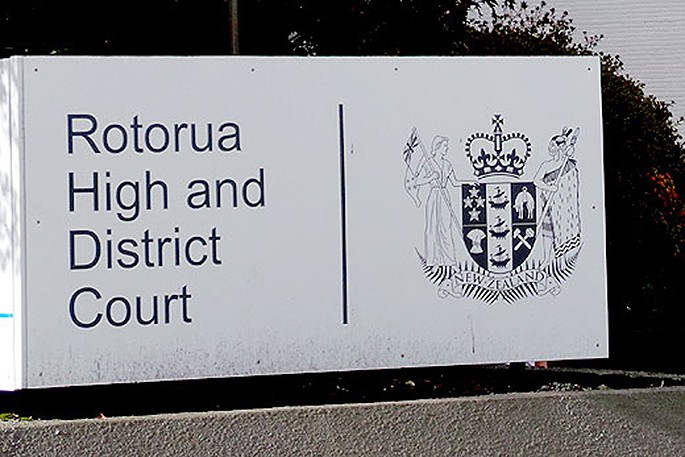 Rotorua toddler Karlos​ Stephens died when increasing pressure in his brain cut off both blood and oxygen supplies.
That was according to evidence given by forensic pathologist Dr Paul Morrow at day six of Shane Roberts' murder trial at the High Court in Rotorua.
He faces one charge, that on either November 29 or 30, 2014, he allegedly murdered the Rotorua toddler.
The jury of six men and six women had earlier heard that the child's mother, Pamela Stephens, who had four other children, was struggling in the wake of the birth of Karlos and his twin brother Hosea and agreed to Roberts' suggestion that he and his former wife and children take care of the twins.
It was also revealed that on Sunday, November 30, Roberts arrived at Stephens' property with Karlos unconscious in the car before taking them both to Rotorua Hospital.
The Crown alleges the injuries Karlos suffered could only have occurred when he was in the care of either Roberts or Stephens.
Under questioning from Crown prosecutor Amanda Gordon, Paul also said he found extensive and recent bleeding through all the layers of the 10-month-old's eyes.
He said the fact that blood was still present in enough volume to drain when he made his initial incisions "indicates a significant amount of blood. In fact I think that accounts for the death".
"The blood supply and the oxygen supply of the brain was cut off by increasing pressure inside the brain," he said.
Paul also said he found "bleeding in all layers of the eye".
"(It was) very extensive. It involved all layers and portions of the eyes I was able to examine."
He also said he believed the bleeding was "recent".
Paul also ruled out a cold or flu as the cause of death, and what he described as being normal bumps and bruises that toddlers can sometimes have.
He also said he believed the bleeding in the eyes and brain would have both been caused by the same injury.
After Paul's evidence trial judge Justice Matthew Muir adjourned proceedings until Tuesday.
The trial is set to continue and is expected to end on Friday.
More on SunLive...