Youth celebrated at annual awards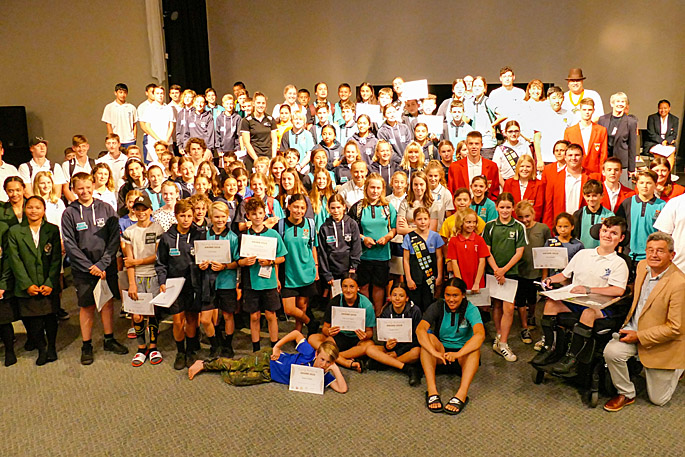 The annual Young Achiever Awards celebrate the achievements of 195 youth for excellence in academic, cultural and sporting fields at national or international level.
The Awards, organised by Whakatāne District Council, Whakatāne-Ōhope Community Board and Whakatāne West Rotary Club, are an opportunity to acknowledge young people, up to secondary school age, that have achieved significant accomplishments during the past year.
Mayor Judy Turner says the number of awards and the high standard at which the recipients are achieving is overwhelming, especially considering the relative population of the Whakatāne District.
"Our district produces incredibly diverse and talented people, and these awards are a chance to reflect and celebrate their achievements.
"It's critical that, as a community, we nurture this talent and recognise the immense dedication required to achieve at this level."
The awards have been a fixture for more than 40 years and were first introduced by the late mayor Rex Morpeth.
The ceremony this year included newly-appointed deputy mayor Andrew Iles as MC and Hayley Mackey as the guest speaker. A former Whakatāne High School student, Hayley is a national Judo champion and inspired the more than 200 people who attended the ceremony to reach for the stars.
Hayley spoke about the importance of being coachable, which starts with listening and having a willingness to learn and change for the better. She encouraged the students to always ask questions to increase their knowledge and visualise their goals.
"Give everything a go and try everything you can," Hayley says.
"It may not go as you planned the first time, but you must keep going in order to gain those new experiences."
More on SunLive...