Papamoa lay down challenge to contenders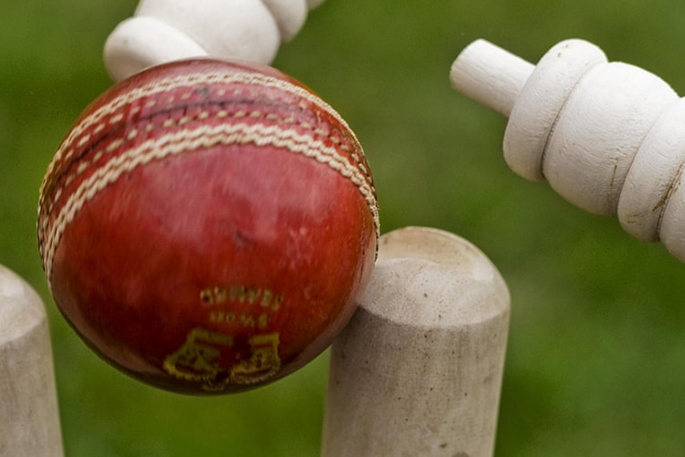 Papamoa laid down the challenge to the other Reserve Grade contenders, when they cruised to victory over third placed Te Puke on Saturday.
The Te Puke representatives batted first and were bowled out for 74, with Ryan Crossley posting an unbeaten 26 runs.
George Howard took five wickets for 13 runs, while Michael Fabish-Wood took three wickets.
The Papamoa victory was a walk in the park with nine wickets to spare. Aaron Goldsmith top scored with an undefeated 33, with Mark Divehall also there at the end on 20 not out.
A gritty century from Sikh Sports batsman Raghav Solgotra, took his team to victory in an extremely competitive contest with Aquinas College.
The Sikh side were bowled out for 243, with Daniel Coster taking four wickets for 27 runs.
Aquinas College made a determined attempt for victory, but were restricted to 215 for the loss of seven wickets.
Cadets continued their run of good form, when they accounted for R&A Sangha to cement second spot on the standings.
Three wickets from Andrew Carter assisted Cadets in removing the Indian side for 144, with Gurwinder Singh top scoring with a half century.
Lee Ter Huurne and Taylor Douglas both posted scores in the forties, as Cadets banked the win points with four wickets in hand.
Mount Maunganui's Jarrod Leatham also posted a three figure score in his teams victory over the Greerton Kings.
Mount Maunganui reached 243/5, then bowled the Kings out for 199, to move into the middle of the standings.
Another competitive encounter took place between Tauranga Boys' College and the Singh XI. The Tauranga students posted 219/9, with the Singh side losing six wickets on the way to victory.
The two Papamoa B Grade side both posted success on Saturday.
PapaOMA's were bowled out for 187 by Albion, before restricting their opponents to 129/9, to claim a 58 run victory. Individual Papamoa honours were taken by Lee Hayden who top scored with 47 runs and Josh Jacobs taking three wickets.
Papamoa Wanderers, grabbed sweet revenge for their loss in last season's championship final, when they defeated Greerton.
Greerton were dismissed for 133, with the Papamoa representatives getting home with five wickets to spare to stand alone at the top of the points tally.
Katikati put on a much improved showing against Grasshoppers, before eventually tasting defeat.
Batting first, Katkati were bowled out for 174 with Jacob Morton top scoring with 38 runs. Ray Body reached 37 before being dismissed, as the Hoppers got home with just two wickets in hand.
The two Tauranga Boys' College B Grade teams both posted solid scores.
The Tauranga Boys' thirds dispatched Mount Maunganui Inanga, after they reached 225/4, with Rhys Newberry belting 86 runs.
The Mount youngsters were bowled out for 292 to give the Tauranga Boys' side a hard fought 23 run win.
The game between Tauranga Boys' College Colts and Mount Maunganui went down to the wire, before the Mount boys snatched a one wicket victory.
WBOPCA Results 9 November 2019
WBOPCA Reserve Grade
Sikh Sports 243 (Raghav Solgotra 102, Gurwinder Singh 48, Ranjit Rai 36, Daniel Coster 4/27) defeated Aquinas College 215/7 (Danny Dixon 41, Daniel Coster 34, Raghav Solgotra 3/36)
R&A Sangha 144 (Gurwinder Singh 53, Andrew Carter 3/16) lost to Cadets 145/6 (Lee Ter Huurne 49, Taylor Douglas 46)
Tauranga Boys' College 219/9 (Jason Spice 51, Charles Williams 34, Chris Mascall 30, Ricky Barring 5/62) lost to Singh XI 221/6 (Kuljit Singh 60, Jass Randhawa 53 not out)
Mount Maunganui 243/5 (Jarrod Leatham 105, David March 69, Nathan Walker 33) defeated Greerton Kings 199 (Daljit Singh 67, Nathan Walker 3/34)
Te Puke 74 (George Howard 5/13, Mike Fabish-Wood 3/19) lost to Papamoa 75/1 (Andrew Goldsmith 33no, Mark Divehall 20no)
Greerton the bye
Points Table (Provisional) Papamoa 96, Cadets 94, , Greerton Kings 77, Sikh Sports 76, Singh XI 73, Te Puke 70, Mount Maunganui 63, Aquinas College 61, R&A Sangha 56, Greerton 49, Tauranga Boys' College 33.
WBOPCA B Grade
PapaOMA's 187 (Lee Heydon 41no, Stefan Heuberger 40, Duane Jones 3/20) defeated Albion 123/9 (Kerry Hale 31, Josh Jacob 3/19)
Katikati 174 (Jacob Morton 38, Khusk Joshi 33, Ben Goodall 3/15, Craig Williamson 3/28) lost to Grasshoppers 176/8 (Ray Body 37)
Tauranga Boys' College Colts 173/8 (Utsav Kumar 30, Logan Murray 31, Carl Redshaw 4/36) lost to Mount Maunganui 174/9 (Tamati Wikaira 69, Jack Jones 3/36)
Tauranga Boys' College third XI 225/4 (Rhys Newbury 86, Andrew Templer 47) defeated Mount Maunganui Inanga 202 (Ethan Chamberlain 59, Connor Wells 52, Josh Manners 3/19)
Greerton 133 lost to Wanderers 135/5
Points Table (Provisional) Papamoa Wanderers 24, Mount Maunganui 21, Grasshoppers 15, PapaOMA's 15, Greerton 15. Tauranga Boys College third XI 12, Albion 9, Katikati 3. Mount Maunganui Inanga 3, Tauranga Boys' College Colts 3.
More on SunLive...