Disorderly youth brawling in Papamoa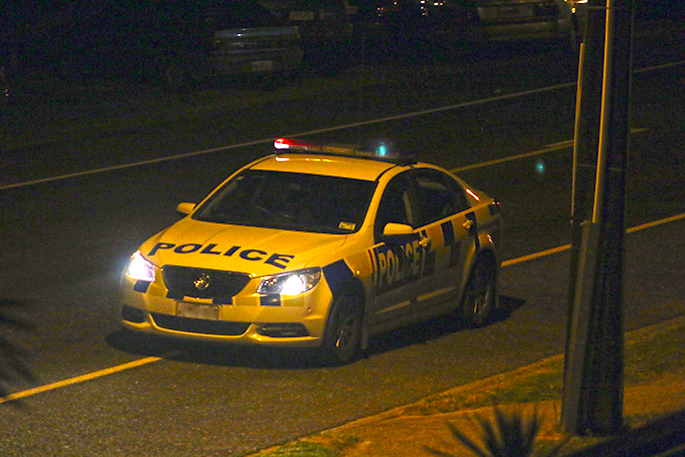 A family returning home from Speedway on Saturday night were alarmed to discover a crowd of more than 20 youth brawling near their house on Papamoa Beach Rd.
"We'd just come home from the Speedway and saw lots of cars, and then saw fighting and then a guy being punched on the ground and I said 'no we're just calling the cops straight away, this is ridiculous'," says the couple who wish to remain anonymous.
"We called it in to the police initially just thinking it was a brawl. We didn't want it to escalate.
"People were coming and going from a driveway. There were 12 or so cars parked on the opposite side of the road almost directly opposite to the Beach Grove Holiday Park.
"That's where the fighting was when we came home from the Speedway, so as we drove in there was literally fighting happening there. Also drinking. And there's been a whole lot of rubbish left behind. It all just seemed to escalate.
"There was a whole bunch of cars parked sporadically with young people. I counted 20 but there could have been more people sitting in cars with 20 gathered around those cars and confrontations going on.
"We called the cops because of the fights happening. And then one cop car arrived.
"I had said to the 111 'I think you probably need more than one car'. But one car turned up. As they talked to people on the side of the road, they went across the road to the driveway at the Beach Grove Holiday Park and were talking to people there and then one of the cars, a grey/dark coloured one did a 'shot off' straight away at top speed.
"The two officers ran back to their car and shot off like a rocket after them, following that car. And then from there more police arrived and a fire engine arrived. It was kind of all on.
"Then after that there were police cars scanning with their flashlights in the reserves and there was one parked outside our place for nearly an hour. They were trying to search for people."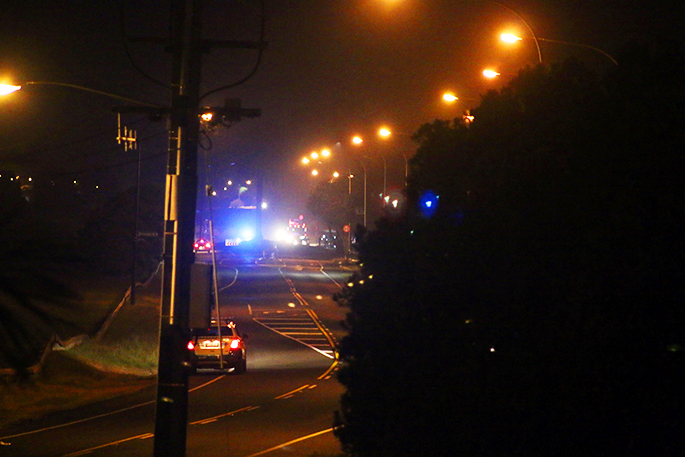 Police report that they received a disorder report about 10.45pm of about 20 youths fighting on Papamoa Beach Road.
"However, when Police arrived that had stopped," says a Police spokesperson. "Police spoke to several of those present.
"It appears that a vehicle left the scene and crashed on Palm Beach Blvd - it was not being followed by Police. A lamp post came down in the crash but was cleared off the road about 11pm."
The Police say there were no injuries reported and they are making enquiries in relation to the crash.
More on SunLive...