Cultural extravaganza in the Bay of Plenty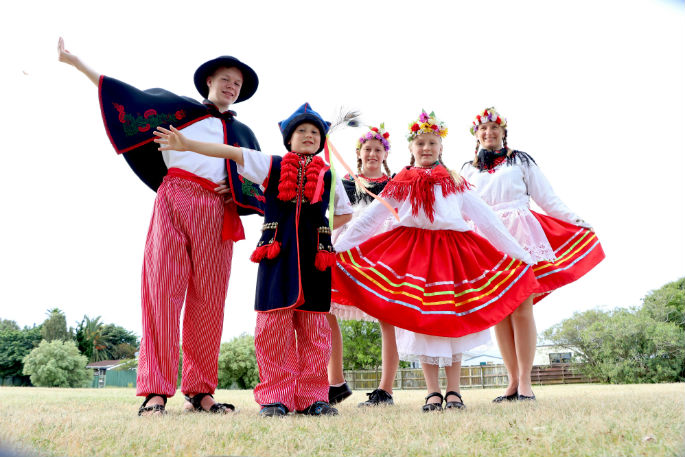 They are the new Kiwis drawn from the largest ethno-linguistic group of people in Europe. They are the Slavs.
East Slavs from Belarus, Russia, and Ukraine, West Slavs from Czechia, Poland and Slovakia. And South Slavs, people from Bosnia and Herzegovina, Bulgaria, Croatia, Macedonia, Montenegro, Serbia and Slovenia.
Three hundred and sixty million people from 13 very divergent countries and cultures, but collectively fall under the banner of Slavs. Their languages are relatively homogenous and they are further defined by faith – mainly Orthodox Christian and Roman Catholic.
And at the Greerton Hall next week, the Slavs - who like Ewa Fenn - found her way 17,670 kilometres from Krakow in Poland to Tauranga, will come together to showcase their cultures - to sing, show their art, to eat, dance and perform, talk. And educate.
"It will be very interesting to meet everybody," says Ewa. That meeting will be at The Spring Slavic Festival at the Greerton Hall on Saturday, November 16 from 10am to 4pm – the first ever Spring Slavic Festival.
Slavs will come from Tauranga, Hamilton and Auckland. "We will see how things go but so far everyone has been very cooperative and keen to come."
Ewa is proudly Polish and for 36 years has also been proudly Kiwi. She regularly gathers with fellow Poles in Tauranga to share the mother tongue. "Of course." She's a driving force behind the festival. "There are lots of festivals for exotic and interesting countries like India and China and other cultures, which is fine."
But European cultures aren't so noticeable in New Zealand, they blend more easily. "And it's only when I open my mouth people immediately know I am not from here." That's why Slavs want to make it known to the general public that there are people from other countries who are also making a valuable contribution to New Zealand society.
And the best way to do that is to perform, show their talents, share a pierogi or Polish dumpling, engage, chat and share stories.
"Last year there was a Russian festival and I was approached by organiser Iryna Stewart to help organize one this year - not only the Russians but all Slavs – it was her idea. We got a very good response."
Geographically, the Slavs are all neighbours, but many of the countries beforehand were in the Eastern or Communist Bloc through the Cold War. "We can bond," says Ewa. "Our languages are quite similar.
"You can understand a few words here and there from the other languages people are speaking.
"I personally haven't had that much connection, but I suppose there is some sort of bond."
Those bonds will be reinforced at the Greerton Hall next weekend in a cultural extravaganza of performance, dance, food stalls, crafts, an art exhibition and the passing of knowledge and information.
And they're keen to share their identity with all Kiwis.
Sergei Glagolev, second secretary to the Embassy of the Russian Federation in New Zealand will be there. And Boguslaw Nowak, honorary consul of the Republic of Poland
Entry is free but donations would help to support this and future events.
Ewa says they are very grateful to the supporters – the TCC-Community Event Fund and Creative Communities for their financial support and The Weekend Sun and Multicultural Tauranga.
More on SunLive...