What's wrong and who will pay?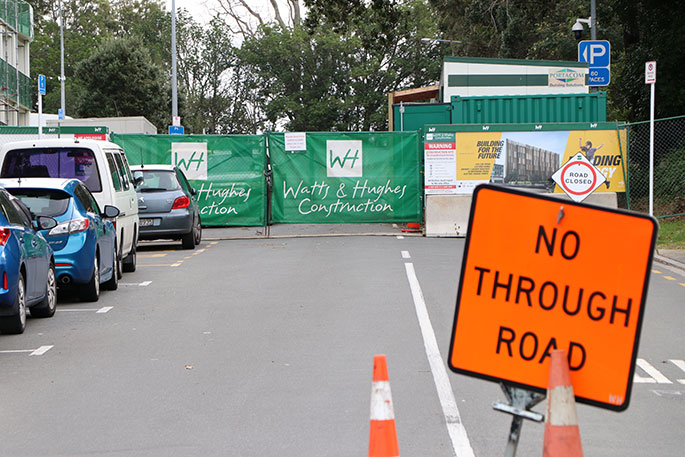 An independent structural consultant has been pulled in to sort the construction problems on the Harington Street carpark.
Work on the carpark has ceased until Holmes Consulting deals with what the council calls "detailed design issues" to council's expectation.
Holmes will provide advice on how to address issues council is concerned about.
The council's general manager of infrastructure, Nic Johansson, says it became clear at a recent meeting with Harrison Grierson and Holmes Consulting, that challenges with the detailed design on some components have not been dealt with to council's expectation.
The three parties are working together to resolve the issues as quickly as possible so construction can resume.
"Council is extremely committed to this user funded project, as it's about building an asset for the community that will enhance parking capacity."
The impact on costs for the new carpark and who is responsibility for covering those costs hasn't yet been determined. The expected completion date has been pushed from early-2020 to mid-2020.
In May, council was told by structural designers, Harrison Grierson, of a recommended design change relating to the seismic joints used in the construction of the carpark. Seismic joints are essential in absorbing the natural movement of buildings during earthquakes.
The design change to include additional seismic joints would allow different parts of the building to move independently of each other and changes the way loads move through the structure.
Construction on the carpark began in June 2018.
It will have 550 car spaces, 250 bicycle spaces including 15 mobility parking spaces, and 53 motorbikes.
The building will also include electric charge points for cars and bikes. The parking building is thought to be the first of its kind in New Zealand to include a dedicated bike area making biking easier for city commuters.
The bike hub will not only offer parking, but also includes showers and gear storage to make it easier for people who want to bike to the city centre.
More on SunLive...