Thousands of students preparing for NCEA exams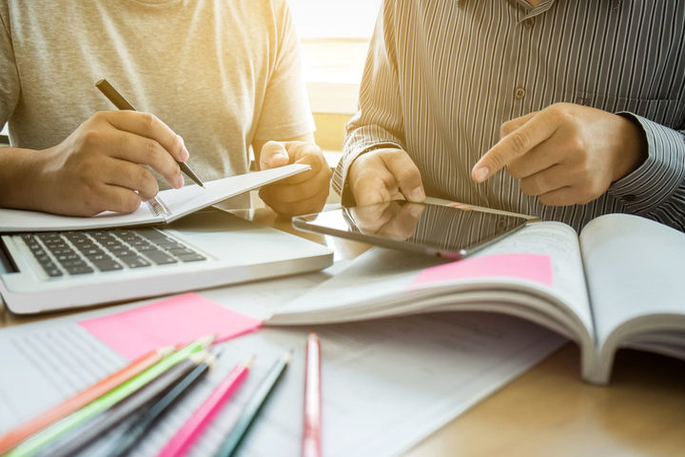 More than 140,000 students around New Zealand will be participating in 119 NCEA and New Zealand Scholarship exams between today and the end of the exam period on December 3.
Out of the 999 year 11, 12 and 13 students at Otumoetai College, 90 per cent will be sitting this year's exams.
What Otumoetai College Principal Russell Gordon says they have done to prepare their students for the exams, is they have been a lot more deliberate this year to prepare students.
"What you can say as a teacher is 'right, you've been taught all this information, now all you have to do is study so that your best prepared to put your best foot forward in the exam', and that's kind of a typical statement that a teacher would give to students.
"So what we have done in order that students are empowered to study and give it their best, is that we have taught our year levels how to study. So they've had seminars where the skills of studying has been deliberately taught to them with a variety of strategies so that they go actually yip, yip, I don't like that one, I can do that one, that one's good, until when we say study, they go right, I now know what it is that I have to do.
"So that's kind of something deliberate that we've done in order to take away the anxiety of the process because students would, typically if they're scared of something, would seek to avoid it and so if I'm not going to study because I don't really know how, now I'm about to sit my exam – so the exam becomes a thing that is just too scary to contemplate, so the anxiety builds up within students and so they come to the exam and their not best prepared to give it their best," says Russell.
As part of the strategy that Otumoetai College put in place regarding how to study, was that they hoped there would be more of a success rate.
"So one, teaching our kids how to study and the then second, we run tutorials. So at different times of the day for different subjects, so students will come in and they will look at the smorgasbord of tutorials that have been offered in the different subjects.
"So for example, this morning [Thursday morning] in level one English, it was practice on your fourth paragraph and conclusion. And so a student now knows how to study and then the key part there is isolating one of the areas that I'm not strong in, and so if they've identified that then they look at the smorgasbord of opportunities and they go yip I'll do a little bit of that thanks, a little bit of this – it's all completely voluntary there's no pressure put on them, it's recommended but it's just an opportunity for students to make use of smaller numbers of students.
"They get a teacher to themselves for an hours, and so the deliberately of the learning of the learning supports the study that they've been doing at home but they're getting expertise and expert help on the areas that they can't cover or deal with by themselves," says Russell.
Another thing the school did to help student prepare for the NCEA exams was by getting the year 13 mentors to work with other students to help them study during lunch times for the last six months.
Russell says they did this to get the students to ask questions to each other that they might not necessarily ask a teacher, all while trying to take away the fear of the overall exam and so they can go into the exam with the opportunity to show the marker what they know about the questions asked.
"It's all in the psychology of how you approach, and I say this to my own children, being the children of the school, is that as long as they have given of their best, we're not too concerned about them getting wonderful marks. What we are concerned about is that they give of their best and for us that's good enough. There's nothing more you can do and we'll be so proud of whatever is the outcome."
Education Minister Chris Hipkins has wished all students around the country the best of luck for this year's NCEA and New Zealand Scholarship exams.
"I want to congratulate students for all their hard work during the year, and wish them the best for the coming weeks," says Chris.
"This is an important time of year for students. Support and encouragement from whanau can help students focus and manage exam pressure.
"I know that each student will have their own ways of coping with exam stress, but I encourage them to build in study breaks and talk to someone if the pressure is getting too much."
This is the fourth year that students could choose to sit their NCEA exams online. It's now available in 14 subjects across NCEA levels one, two and three.
"Around 20,000 students from nearly 200 schools opting into the digital option this year, a significant increase from last year when 6700 student from 53 schools sat digital exams in English, Media Studies and Classical Studies.
"This is the first set of exams since the government scrapped NCEA and scholarship exam fees, benefitting the families of 168,000 students.
"I know a huge amount of work goes into planning and preparing students for these exams, and teachers and school leaders do a fantastic job to make sure that students have the very best opportunity to succeed," says Chris.
Students' NCEA results will be released by NZQA in mid-January, and New Zealand Scholarship results are due in February.
Key facts of NCEA and NZ Scholarship exams:
Approximately 1.1 million exam booklets.
48,000 online exam entries.
120 exam sessions.
5500 exam staff.
1700 markers.
41 exam centres – including in the Cook Islands and Niue.
Approximately 140,000 students.
More on SunLive...