KC and the Sunshine Band excited play the Mount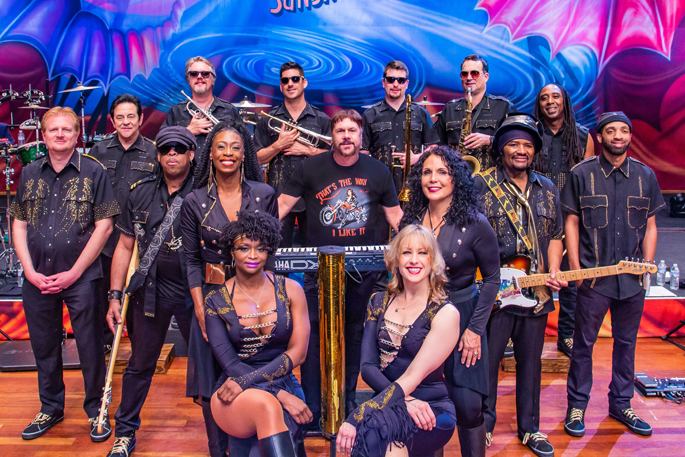 After this summer's rip-roaring success, A Summer's Day Disco returns in 2020 with a sensational line-up featuring some of the most iconic names and sounds in the history of music.
KC and the Sunshine Band, Earth Wind and Fire Experience feat. Al McKay, Boney M and The Australian BEE GEES Show all feature on A Summer's Day Disco 2020 line-up.
KC from KC and the Sunshine Band says during their time on stage there will be 15 people performing all the hits and other songs from all of the albums.
"I encourage everybody in the band to play an important part in the show and be a part of it," he says.
He says there will be lots of high energy and will be a fun time.
Fans heading along to the show will be able to look forward to having a great time.
"It's all of our hits, our big hits and there's just things that the band does and I do, the dancers do and everybody does. It's a production so it's a lot of fun and hopefully everybody will enjoy it and appreciate what we do up there.
"In that way, it's a production, everything's live. There's no tapes, there's no samples running, nothing. Everything you hear is totally live at that moment. There's nothing fake up there at all. It's all what you hear is what you get."
KC has never been to New Zealand before and is very excited to come.
"I've heard great things about it, everything I've ever seen about it, it just looks like a beautiful place and I imagine the people are just as beautiful as the place is beautiful.
"I'm just looking forward to sharing my music and a good time with a place where I've never been before in my life, and I've always wanted to go to, so I'm very excited that I've now had the opportunity to visit your great country and to enjoy it and to feel it and to be a part of it for a moment and everybody's really excited that we're coming."
KC and the Sunshine Band formed in 1973, and KC says what keeps him performing up on stage is because he loves what he does.
"It's one moment that I'm happy and it's one moment that I can just let everything in life go by the wayside for an hour and a half or whatever, however long it's going to be and it's my one chance to connect with the audience, the fans.
"Up until that point, they've bought the records and they might send letters and things like that, but it's my one connection with the fans to actually see faces and to see smiles and to hear them sing and to watch them have a good time.
"I mean that's what it is all about, so without that there's no connection for me. So it's my one chance to finally connect.
"We're just coming there to have a good time. I wrote the music to bring happiness to people and to get people dancing and I hope that everyone that's coming is ready to dance and have a good time, and experience the moment with us and just have a magical night."
More on SunLive...