"Idiotic" driving behaviour snapped on camera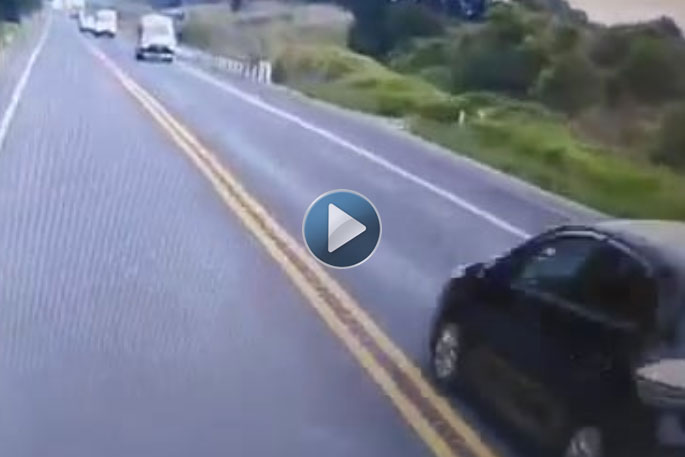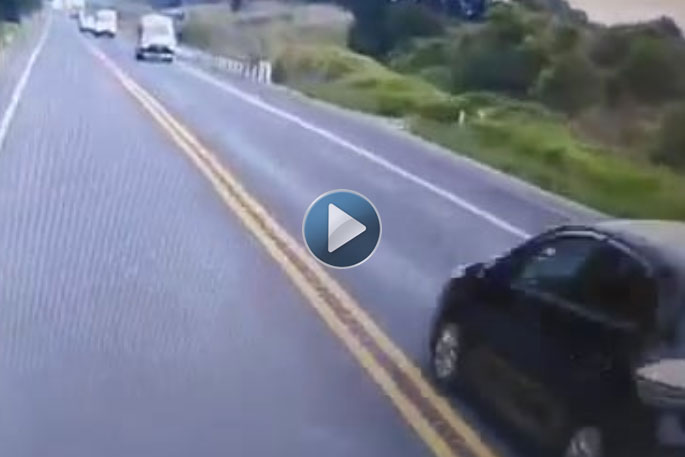 Click the image above to watch the video
Many motorists are scratching their heads after witnesses a number of "idiotic" driving acts in and around the Bay of Plenty.
SunLive reader Glenn Dellaway Smith snapped one such act on his dash cam while driving along the Matata Straights/State Highway 2 on Wednesday.
"Saw this idiot who could have caused a major accident on Matata Straights at about 12.35pm," he says.
The video shows the vehicle overtaking on double yellow lines and into the path of oncoming vehicles.
Another incident snapped on camera recently, shows a vehicle wedged between a truck and trailer unit.
Images of the unusual Bay of Plenty crash have been circulating on social media, and police said it happened around 11.30am on Tuesday.
It blocked one lane of State Highway 29 in the Lower Kaimai area but was cleared up in a couple of hours, says a spokesperson.
There were no reports of injuries and - as yet - no information on how the car ended up in that position.
-Additional reporting by Stuff.co.nz
More on SunLive...