Malicious fire at Katikati Rugby Club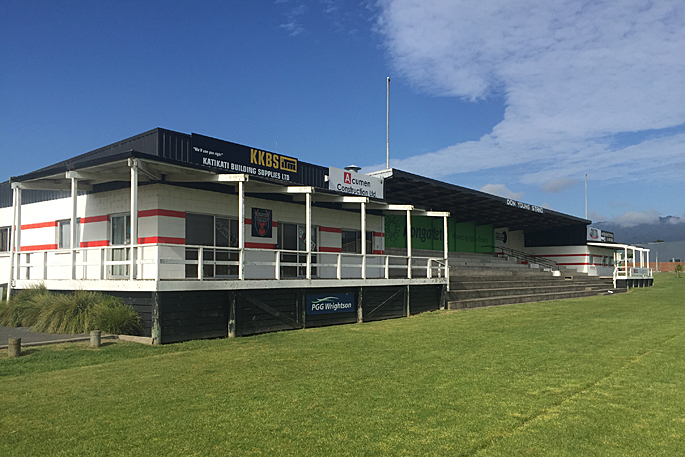 An attempted arson at the Katikati Rugby Club is being described as malicious.
Club president Tania Davy says they're very lucky neighbours of the club saw the fire and attempted to put it out with buckets before fire services arrived.
"It is attempted arson and it's actually quite malicious what they've done."
She says they're very grateful for the quick thinking residents, because it could have been much worse.
"When the policeman came later, he said 'If those guys hadn't come over the place would have been burned to the ground,' it was very, very close.
"They've attempted to light two fires but only one actually caught if they both had have gone then it would have been a different story."
Fire and Emergency New Zealand northern communications shift manager Colin Underdown confirmed the fire was deliberately lit.
He says two fire trucks attended the fire around 8pm, including a high pressure unit and the fire was out within half an hour.
Tania says the fire was lit under the front deck of the club and there is very little damage thankfully.
She is unsure why someone would have lit the fire and as far as her and other committee members are aware, no one has a problem with the club.
"As far as we're aware, there's no one that's got a vendetta against the club.
"I've got no idea whether it's just opportune or we hope like hell it's not someone that's going around doing this to club rooms."
Tania is urging anyone that saw anything to contact the police.
"If anyone saw anything, if they could call the police that would be very much appreciated."
A police spokesperson says police were made aware of the fire just after 8pm last night.
The spokesperson says they are attending the scene this morning.
If anyone has information they can contact Crimestoppers anonymously on 0800 555 111.
More on SunLive...