The side of Tauranga we pretend doesn't exist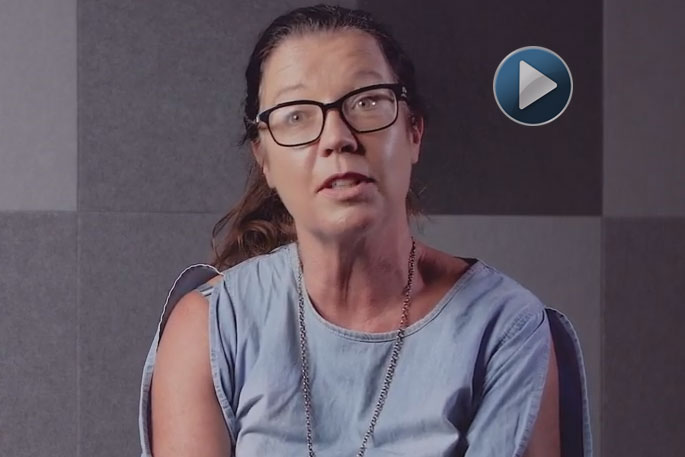 A Tauranga organisation is calling on people to be compasionate when they come across those who are struggling in the city.
SociaLink an organisation that aims to strengthen organisations that deliver social services in the Western Bay of Plenty.
General manager Liz Davies suspects Tauranga is often overlooked by central government in receiving funding for much needed services.
She is calling for people to think about a person's situation and how they got there, whether it be someone sleeping rough or begging.
"Although of course, you dont know their story, perhaps they were abused or neglected as a child, were never really given a chance to thrive, perhaps they lost their job, couldnt afford rent and lost their home," says Liz Davies from SociaLink.
"It is often said that most of us are only three or four steps away from being in a similar position – an illness, a divorce, a loss of job, one or all of these things could tip many of us into a similar position.
"This can be confronting and something we don't want to be reminded of, its easier to blame people for their misfortune than to consider that you too could stumble downwards into a precarious living situation.
"It's a little like how many of us try not to be reminded that we need income protection insurance in case we have an accident and can no longer work, the 'it won't happen to me' syndrome."
Liz says those you see on the street are just the tip of the iceberg.
"What we typically don't see, unless you're on the front line of social services, are those living in garages, those wondering how on earth they and their family are going to live on $12.45 for the next three days, those experiencing violence in their homes, not leaving for a range of reasons.
"Equally, many retirees are not wealthy, many have only their superannuation and struggle to survive as cost of living increase. As the population increases so do these stories of people living in quiet desperation."
Liz says the below statistics paint a very different picture of Tauranga:
-The Tauranga office of Oranga Tamariki had the highest number of child abuse and family violence notification of any office in Aotearoa in 2017.
-There has been a 26 per cent increase in child abuse and family violence notifications from 2013 to 2017.
-There are 13 reports of family harm every day, but if you take into account the chronic under reporting of family harm, it's more likely there are 52 incidences of family harm every day.
"So how are our social services coping with these demands? Not well and not through want of trying, many organisations are providing services to people way beyond what they are contracted for."
Some more statistics:
-It takes between 6 months to 2 years to access speech therapy services.
-Up to one year to access services for disruptive developmental disorders.
-While mental health and addiction services at the District Health Board are to service the most serious three per cent they see about double that.
-Up to two years to get a diagnosis of Foetal Alcohol Spectrum disorder, let alone getting treatment.
-Seven months to access family therapy services.
"We have been too good at selling the story of sunny, propserous Tauranga, a veneer which masks the lived experience of many in Tauranga.
"What can you do? Be compassionate when you come across people who are struggling, maybe smile and have a chat, dont assume you know why they are struggling.
"Volunter your time at a charity – check out Volunteer BOP for opportunities, donate clothes, bedding, food, etc to charities, donate money to charities."
More on SunLive...