Cover up claim at BOP murder trial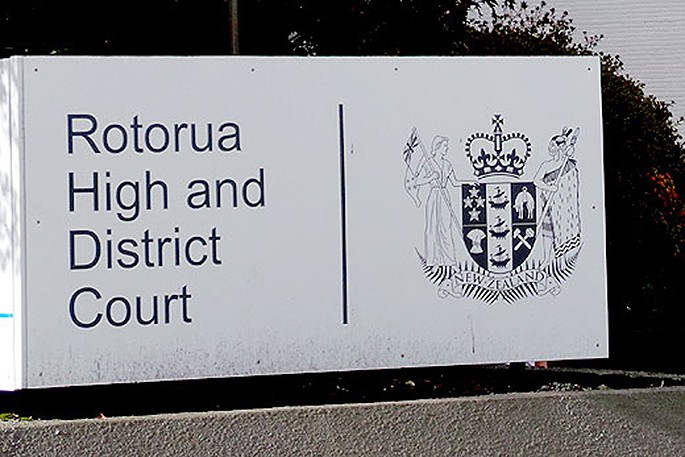 The mother of a 10-month-old who died from a head injury changed her statement to police in order to shift the focus away from her for the child's death, a defence lawyer claims.
Shane Roberts, 60, is on trial for the murder of baby Karlos​ Stephens at the High Court in Rotorua.
The charge reads that on either November 29 or 30, 2014, he murdered the 10-month-old.
The jury of six men and six women had earlier heard that the child's mother, Pamela Stephens, who already had four children, was struggling in the wake of the birth of Karlos and his twin brother Hosea​, and agreed to Roberts suggestion that he and his former wife and children take care of the twins.
It was also revealed that on Sunday, November 30, Roberts arrived at Stephens' property with Karlos unconscious in the car before taking them both to Rotorua Hospital.
The Crown alleged that the injuries that Karlos suffered, he was later found to have bleeding across the brain and hemorrhages in his retinas, could only have occurred when he was in the care of either Roberts or Stephens.
Roberts' lawyer Max Simpkins questioned Stephens, who gave evidence behind a screen, about two differing statements she made to police in the wake of Karlos' death.
She initially told police Karlos was with Roberts at the crucial time, later saying she was present too.
Stephens earlier claimed she lied as Roberts told her she risked not seeing her other children if authorities became aware of the twins' living arrangements.
"You lied because Mr Roberts was actually covering for you and what you did," he said.
Simpkins claimed she did have access to Karlos, "and that's why you're lying".
"You changed your statement in 2018 because you knew the police were looking at either you, or Mr Roberts. You needed to blame Mr Roberts because the focus would be on you and that's why you changed your statement," Simpkins said.
"It was you that assaulted your baby while Mr Roberts was away, wasn't it?"
Stephens denied Simpkins claims and maintained fear of losing her remaining children had prompted her actions.
That prompted further push back.
"When was the last time you saw Hosea?" Simpkins asked.
"2016, I think," Stephens replied.
She said she believed she had bumped into the child "for 10 minutes" at The Warehouse.
Simpkins also asked Stephens about an incident when she was seen with one of her other children with "your hands around his neck".
"That all got the better of you, you couldn't handle the situation could you?"
Stephens denied she had handled the child as described.
She also denied claims she had handed the twins over to Roberts over "frightening thoughts she'd hurt them".
The trial continues on Wednesday is set to continue and is expected to last two weeks.
More on SunLive...